Polygon is known as a "Layer 2" scaling solution, sometimes referred to as a "Sidechain." It runs alongside the Ethereum blockchain, allowing quicker transactions and lower fees. As the Ethereum blockchain is home to an extensive range of economic activity, playing to its strengths of allowing for smart contracts, the popularity of the blockchain has caused transaction fees to skyrocket. 
By using a "Layer 2" scaling solution such as Polygon, users can experience faster transaction speeds and lower costs. It acts as a speedy parallel that runs alongside the main blockchain. You "bridge" some of your cryptocurrency over to Polygon and then interact with a wide range of applications that were once exclusive to Ethereum.
What is MATIC?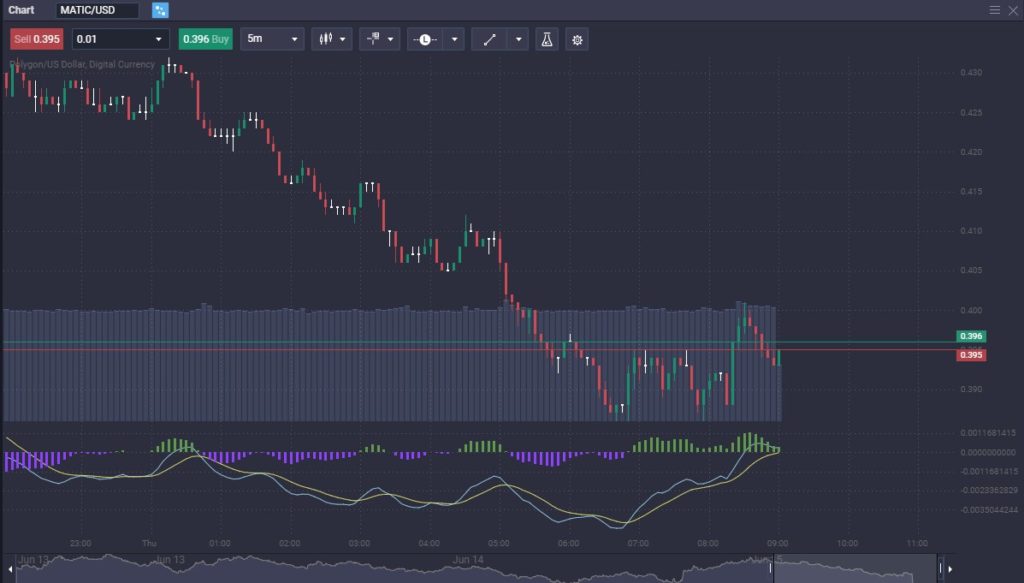 MATIC is the cryptocurrency native to Polygon, used to pay fees on the network for staking and governance. Governance is when users hold MATIC and vote on changes to the network. You can also buy and sell MATIC coins via most major exchanges.
The name MATIC for cryptocurrency comes from the early years of Polygon's development. The project was initially known as the Matic Network when it opened in October 2017, before the rebranding to its current name.
How does Polygon work?
Polygon moves much faster but travels along with the identical blockchain like Ethereum. Polygon uses multiple technologies to create a speedy parallel blockchain and link it to the main Ethereum blockchain. Polygon uses a proof-of-stake consensus mechanism to create new MATIC and secure the network, allowing those who choose to stake their MATIC coins to earn more.
Validators:

Validators

do most of the lifting for the network, verifying new transactions and adding them to the blockchain. In exchange for their work, they can receive a cut of the fees and newly created MATIC tokens. Becoming a validator means running a full-time node and staking your MATIC. Validators risk losing stakes MATIC if they act maliciously or commit several errors.

Delegators:

Delegators are those who stake MATIC via a trusted validator. It's a much lower commitment version of staking, but it gives you the benefit of being part of a "pool" and earning more MATIC in the process.
Who Created Polygon?
Polygon was created in 2017, originally called the Matic Network. It's the brainchild of experienced Ethereum developers such as Jaynti Kanani, Sandeep Nailwal, and Anurag Arjun from India. Also involved in the project was Mihailo Bjelic of Serbia.
The Matic Network went live in 2020 and has attracted hundreds of decentralized applications and some of the biggest names in the decentralized finance world, including Decentraland and MakerDAO. In February 2021, Matic Network rebranded to the name Polygon.
During its April 2019 initial offering, the team raised $5.6 million worth of Ethereum with the sale of 1.9 billion MATIC tokens in just 20 days. This led to even more investment over the next several months, as the cryptocurrency markets and world had become hot for investors.
Why Does MATIC Have Value?
MATIC has value because it is a native cryptocurrency of the Polygon network. It is used to help drive development throughout the network and can be used for staking and paying transaction fees. Furthermore, users can earn MATIC tokens by providing computational network resources and validation services. Executing smart contracts and verifying those calculations is the most common way.
By owning and staking MATIC, users can vote on network upgrades and changes, with each vote being directly proportional to the amount of MATIC staked. Furthermore, the supply of MATIC tokens is limited, as there will never be more than 10 billion MATIC coins in circulation.
Advantages and Disadvantages of Polygon
Polygon, like other networks, will have significant strengths and weaknesses. You need to understand its advantages and disadvantages if you want to buy MATIC.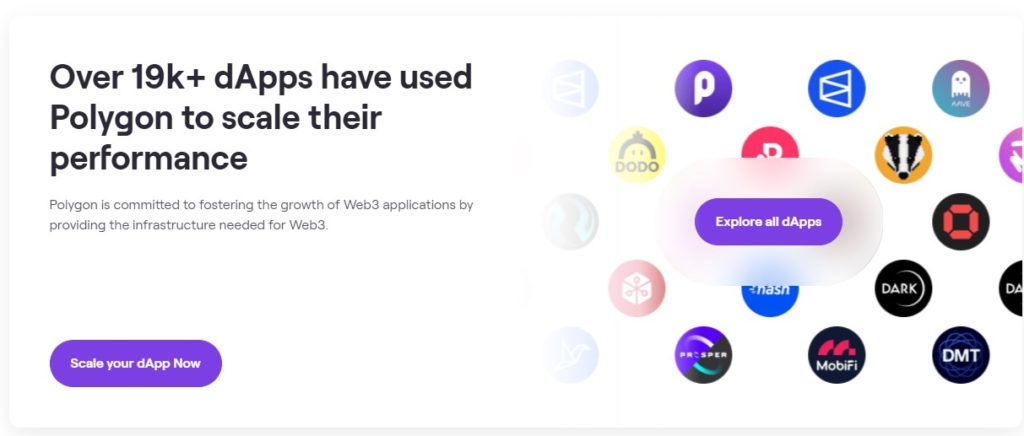 Polygon's advantages include:
Quick transaction speed:

As Polygon uses a consensus mechanism that processes the transaction confirmation via a single block, Polygon can maintain speedy transaction processing speeds. The average block processing time is 2.1 seconds.

Fees are low:

Transaction fees are meager on the platform, with most being roughly $0.01, sometimes even less.

CFD markets are available: CFD markets are available for the Polygon MATIC coin, such as the one at PrimeXBT, allowing traders to speculate on this exciting technology without the complications of holding the coins.
Polygon's disadvantages include:
Polygon isn't an autonomous blockchain

: Polygon is a Layer 2 solution that works on top of the Layer 1 Ethereum platform. Because of this, if the Ethereum platform were to experience severe disruptions, Polygon would also suffer.

Limited use cases

: Polygon's MATIC token is designed to govern and secure the platform and pay transaction fees. MATIC is not used for everyday purchases, limiting the day-to-day use case.

Polygon needs to distinguish itself in a sea of crypto:

This is a common problem for most coins or networks – there seems to be a never-ending flood of new projects. Name recognition is something that many of these smaller coins struggle with.
How do you use the Polygon network?
The Polygon network will allow you to do many of the same things that you can do on the Ethereum network, but with fees that are often just a fraction of a cent. There are decentralized exchanges, yield-generating lending, saving protocols, NFT markets, and prize games.
To use the Polygon network, you need to send cryptocurrency to a compatible wallet, which can then "bridge" some of your crypto coins. Stablecoins are commonly used for this purpose, and you also need to bridge some MATIC to make transactions. Still, it's worth noting that the meager transaction fees make just a dollar or two more than enough to deal with transaction fees. Because of this, the Polygon network is able to be "experimented with" by new users without a large commitment.
DeFi protocols love Polygon. Low fees and nearly instantaneous transactions make using Polygon for decentralized financial platforms a natural fit. It should be noted that the DeFi world can be very volatile, so be cautious of conversion rates.
Conclusion
Polygon could be one of the big winners in the cryptocurrency space as it improves on an already popular ecosystem. Running a "parallel chain" allows for faster transactions in a familiar setup. The Polygon network runs on top of Ethereum, so while this allows for many use cases, the reality is that Polygon is also held hostage to the success of Ethereum.
Polygon's MATIC tokens are a popular way to play the Level 2 space, which is gaining increasing popularity. However, Polygon isn't the only Level 2 network, and like the rest of crypto, it's still a new technology and will have a lot of growing pains to deal with. It also has a lot of competitors.
While one of the most significant negatives of Polygon's MATIC tokens is that they aren't used for payment, the reality is that most crypto isn't used in this fashion yet. The entire cryptocurrency sphere is still being sorted out, so you should balance your investments through diversification like anything else in this asset class.
The next few years could be crucial, and it is worth noting that the future is still a bit murky. Level 2 chains will continue to attract a lot of attention, but they should be thought of as "strikers" on a football team – they will be some of the more prominent performers over time, but not all will score. This is where you are trying to get massive gains on top of other more mainstream cryptocurrencies like Bitcoin or Ethereum.
Because of the speculative nature of MATIC, one of the best ways to play a potential move in this market is to do it through the CFD market, like the trading environment offered at PrimeXBT. The CFD market allows you to speculate on the underlying price of an asset without taking delivery of the asset itself. This is especially important for short-term trading as it can simplify the entire process.
FAQ: Frequently Asked Questions
How many Polygon coins are there?
As there is the ability to mint new coins on the Polygon network, it should be no surprise that there are 31 coins as of May 2022. However, with the popularity of the Ethereum network and the ability to "bridge" coins onto the Polygon network, it makes sense to assume that there will be more over time. As the Ethereum network is so flexible, it makes sense to believe that Polygon will continue to expand on top of it.
How can I buy MATIC?
Most major exchanges now carry MATIC, the cryptocurrency of the Polygon network. This token is very popular as it is an ERC-20 token, meaning that the token is compatible with Ethereum.
Can you use ETH on Polygon?
Yes, but it must be understood that it is done via a bridge. These are also known as cross-chain bridges. The bridge allows data to be transferred from one token to another.
What is the difference between ETH and Polygon?
The difference is that the Ethereum platform allows developers to unlock decentralized money and data via smart contracts. Polygon is an interoperability protocol and a framework that works on the Ethereum blockchain. Polygon is much faster than Ethereum, as it runs a parallel chain, making transaction speed and fees much smaller than the underlying Ethereum network.
How does Polygon Matic make money?
Polygon uses a proof-of-stake consensus mechanism to create new MATIC tokens and secure the network. The validators receive more MATIC cryptocurrency for their work, much like other PoS networks.
Risk Disclaimer
Investing in or trading gold or other metals can be risky and lead to a complete loss of capital. This guide should not be considered investment advice, and investing in gold CFDs is done at your own risk.
The information provided does not constitute, in any way, a solicitation or inducement to buy or sell cryptocurrencies, derivatives, foreign exchange products, CFDs, securities, and similar products. Comments and analysis reflect the views of different external and internal analysts at any given time and are subject to change at any time. Moreover, they can not constitute a commitment or guarantee on the part of PrimeXBT. The recipient acknowledges and agrees that by their very nature any investment in a financial instrument is of a random nature and therefore any such investment constitutes a risky investment for which the recipient is solely responsible. It is specified that the past performance of a financial product does not prejudge in any way their future performance. The foreign exchange market and derivatives such as CFDs (Contracts for Difference), Non-Deliverable Bitcoin Settled Products and Short-Term Bitcoin Settled Contracts involve a high degree of risk. They require a good level of financial knowledge and experience. PrimeXBT recommends the consultation of a financial professional who would have a perfect knowledge of the financial and patrimonial situation of the recipient of this message and would be able to verify that the financial products mentioned are adapted to the said situation and the financial objectives pursued.