Gold is the standard at which almost all other money has been measured historically. It's considered along one of the first working forms of currency, was once the backbone of what we know today as money, and was even the inspiration for Bitcoin. It is a global asset with an allegiance to no country, a safe-haven asset, a hedge against inflation, it has industrial uses and much more. 
With so much going on for the gold standard of hard money, shouldn't it be an incredible investment? This in-depth guide provides all the details you need to know about gold investing, from information on gold-focused ETFs and gold-related stocks, gold bullion, gold-backed crypto, digital gold, and much more.
Why Invest In Gold In 2021
Since around late Summer of 2020, gold's bull run came to a pause, while equities and Bitcoin stole the show. Since the start of 2021, gold has only climbed 3% compared to other commodities, like lumber – which has more than 300% ROI behind it.
A distinct lack of performance in an incredibly scarce asset while all other scarce assets rise due to inflation, simply doesn't make sense. Things like art, whiskey, crypto, stocks, and luxury items have all risen in the economic environment.
The underperformance in gold markets and other precious metals won't last long, and its next rise will shock the world. The asset spent more than ten years consolidating at its bottom before the new bull market started – there's no reason to think it was over in less than one year.
As the original hedge against inflation, even if Bitcoin does end up outperforming it, gold will still shine in the coming hyperinflation economic environment. The best way to avoid inflation, is to hold gold.
The Brief History Of Gold Investing
According to the National Mining Association, gold was first used by culture in 4000 BC, but it wasn't until around 1500 BC when the Egyption empire made gold the first official medium of exchange for international trade. Since then, gold remains a store of value, a medium of exchange, and a great investment.
Gold went on to be re-essayed into all kinds of coins, bars, and even jewelry. The term "gold standard" references a now-extinct monetary system in which the standard economic unit of account was based on a quantity of gold.
The hard money system and cornerstone of Lincolnomics kept wage gaps low, and encouraged saving. Starting after World World I, the gold standard was abandoned for today's current monetary system involving fiat paper money that is backed only by the government's word and military might.
From around 1919, London gold fixing and the LBMA have become the common benchmark for gold and silver pricing. Prices are established using a twice-daily phone meeting between representatives from five bullion-trading firms.
After World War II, the Bretton Woods agreement pegged the US dollar to gold. At the time, gold prices were at $35 per troy ounce – or ozt for short. It wasn't until 1971 when US President Nixon suspended the direct convertibility USD into gold. This also introduced the current fiat monetary system based on central banks.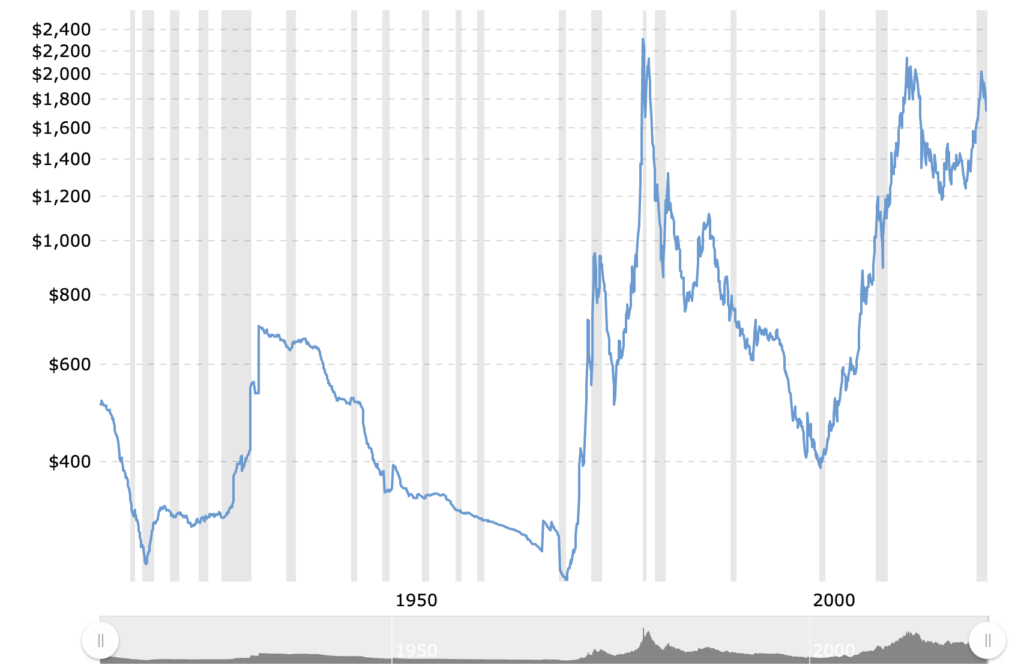 From that point on, gold became one of the greatest investments known to man, until recently. The large increase in the price per troy ounce of gold compared to the value of the dollar highlights its hedge and safe haven attributes and the very real impact of inflation.
The loss of the gold standard has allowed wage gaps to widen, poverty to increase, and the ratio between productivity and compensation to go haywire. It also discourages savings in general, and favors spending. However, investors can spend their money on gold instead as an investment.
How To Invest In Gold
Because gold is the standard in long-term investing and has the longest history behind it, gold investing is possible through a variety of means and is highly accessible. Here are some of the most common ways to begin investing in gold.
Physical Gold Bullion, Coins, Bars, And Jewelry
By far the most common and easiest way to invest in gold is to buy and own gold in its physical form, either through bullion, bars, coins, jewelry, and other decorative luxury goods.
Not only has physical gold been used for monetary reasons, the highly attractive yellow metal has been used to represent wealth and power. Kings wore gold crowns. Olympians are awarded gold medals. Bullion can be re-essayed into a variety of things.
Jewelry can be passed down from generation to generation, and value is gained by wearing them for enjoyment and style, in addition to potential value appreciation.
Bars are another way to buy and store gold in larger quantities with good delivery. There's also hundreds of years worth of gold coins. Be careful with coins, however, as not all coins are pure gold. For example, a semi-numismatic coin is a coin that only partially derives its value from its numismatic value and partially from the bullion value. The coin's price and premium will need to be adjusted to represent the actual value of the ratio of the two different grades.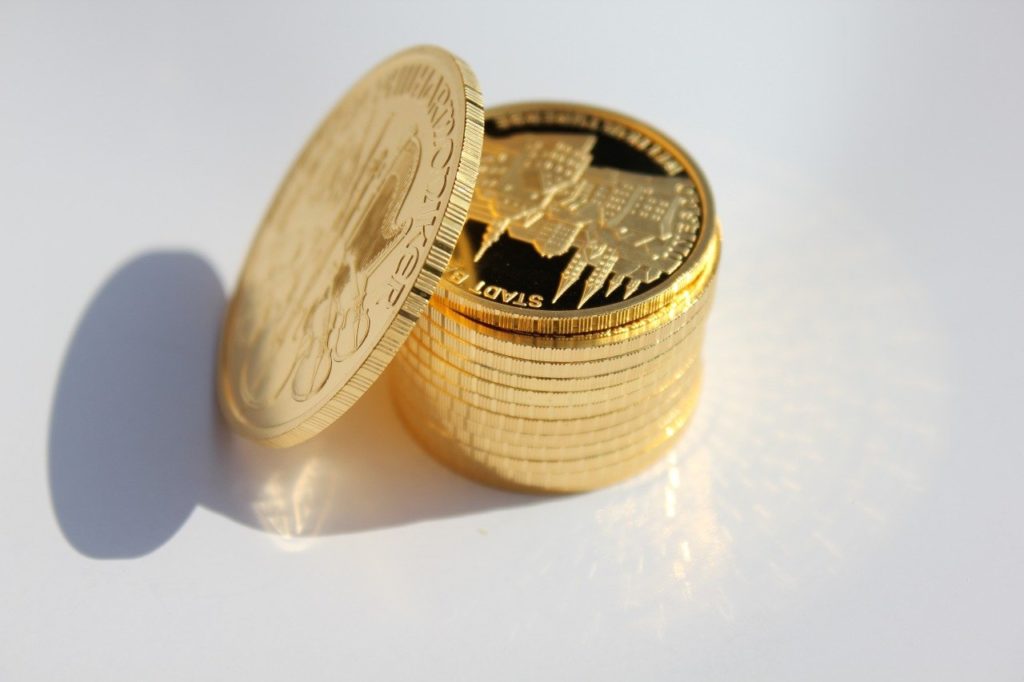 A semi-numismatic coin is a coin whose value partially derives from its numismatic value and partially from its bullion value. The coin's premium will be between the low premium of a normal bullion coin and the potentially very high premium on a certified and graded numismatic coin.
Even gold jewellry regularly includes other metals, such as copper or rhodium. The ratio of these metals in addition to pure gold, are what produces rose gold, yellow gold, or white gold tints. How much pure gold also changes the karat of the gold.
The higher the karat, the more pure the gold is in that specific gold product. However, with some items such as jewellry, pure gold isn't always desirable. Pure gold is softer and easier to disfigure and damage in the case of something like a ring, or watch. And when considering passing on gold jewelry to future generations, you do not want something that is easily damaged.
Gold ETFs, Gold Stocks, And Gold Mutual Funds
Exchange-traded funds, mutual funds, and gold stocks are another popular way to invest in gold without owning physical gold. Investors with large sums of capital tend to seek methods like this to avoid storing the rare metal.
Among the more popular gold ETFs, is the SPDR Gold Shares (GLD) trading on NYSEMKT. The VanEck Vectors Junior Gold Miners ETF (GDXJ) is also a popular choice. Investors can access such products at Firstrade, Tradestation, or others. But understand you might be working with an aggressive salesperson or a robo-advisor. To gather data yourself, check out Moneyshow, Refinitiv, Hanlon, and other forms of investment advice to be prepared for the open-end conversation with an advisor.
Gold Derivatives, Gold Futures, And Gold CFDs
Because buying gold and owning gold often comes with the challenge of storing the asset. For investors looking to buy too much gold bars to store, this becomes complicated and is better left to the likes of a mint.
Thankfully, there's several gold-related derivatives products that make trading gold far easier and more accessible – and potentially more profitable.
Futures are more of a speculative investment product, where traders make bets on the future outcome of price action. CFDs are another type of product where traders can go long or short, making profits from both directions of the market.
Derivatives of this nature are based on the current spot price across the gold market, and make this type of gold exposure a great diversified investment product to add to any portfolio.
Gold-Backed Crypto Tokens
As mentioned throughout the guide thus far, the largest hurdle with gold investing is storage. To alleviate these challenges, gold-backed crypto tokens are flooding the market. Paxos Gold, Tether Gold, and several others are now offering tokens that are based on the spot price of gold.
These tokens can be redeemed for an equal value amount of physical gold. All tokens are claimed to be backed 1:1 by a corresponding gold bar, secured in a partner mint.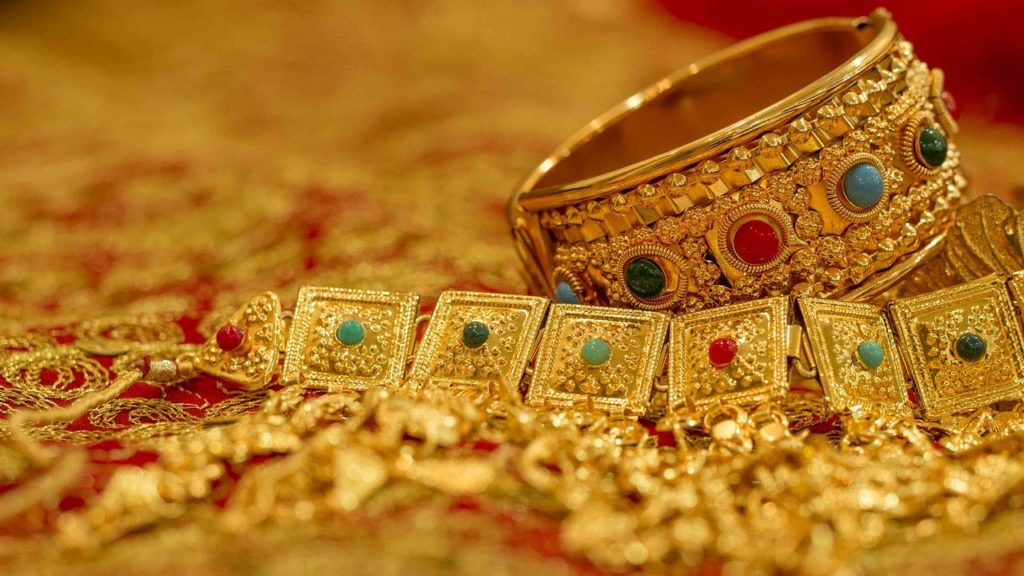 Why Is Gold A Good Investment?
Gold wasn't made the standard of investing and money for no reason. From 1970 to today, it was one of the greatest assets in terms of raw ROI over the years.
Gold Preserves Wealth
Much of the reason for its prosperity in the investment world, has been centered around the asset's ability to preserve wealth. That's why gold can begin a bear market when the economy is booming and rebounding.
Gold As A Hedge Against The Dollar And Fiat Money
From the 1970s alone, gold prices increased from $35 a troy ounce to more than $2,000 at the top of the most recent bull market. This is mostly due to dollar inflation, and the slow death of fiat money.
Gold Investment As A Safe Haven
Gold is also used as a safe haven for a variety of reasons. The safe haven attribute is also why gold preserves wealth and is a hedge, so there's no reason to reiterate those points. However, gold can also be a safe haven, because it can be hidden away from the law. It also is borderless and accepted globally, making it a safe haven from any type of government money.
Gold In An Investment Portfolio For Diversification Purposes
Gold is one of the largest global assets in the world, a reserve asset, and one of the more stable asset classes. It makes a great addition to any investment portfolio for diversification purposes.
Why Is Gold A Bad Investment?
Up until very recently, few would say that gold was a bad investment. There are always naysayers, but for the most part, gold is considered the best there is – hence the gold standard naming convention.
However, times are changing and gold is struggling more so than it has in the past. Here are some reasons why gold could also make for a bad investment, depending on a variety of outcomes.
Bitcoin And The Digital Gold Narrative
The biggest factor facing gold right now, is BItcoin and cryptocurrencies. The likes of Mark Cuban claim that metals are being demonetized by crypto, because these new assets feature all the benefits of gold, but without the physical form.
Bitcoin is also far more scarce than gold. There's no telling how much unallocated gold is left in the world while there will ever only be 21 million BTC according to the protocol's underlying source code.
When gold is in a bull market, prices rise. The gold-mining industry then picks up pace to bring supply up to meet demand. In Bitcoin, however, instead reduced its supply when demand is highest, causing prices to increase exponentially.
Gold mining also requires human intervention and storage, while Bitcoin is all digital and mining is done through computer processing power.
Metal Markets Haven't Moved
Gold topped out in mid-2020 at above $2,000 and has been struggling since. Silver has barely done anything at all. The economy rebounding has hurt precious metals, and so has the emergence of crypto as a respected investment product.
Security And Storage Is Expensive And Daunting
Storing gold is really challenging and costly. A recent example where the Dutch moved their bank reserves took place, and required a military convoy and millions of dollars worth of security and planning. Sending a Bitcoin takes a click and a tiny fee.
Gold Was Once Banned
Gold was once completely banned as an investment in the US by President Roosevelt. Under the order, owning gold was illegal over certain amounts and subject to fines or imprisonment.
The Economy Could Rebound
The economy is already doing well and with more stimulus money on the way, things could improve even more so. If that's the case, gold could see another bear market.
Alternatives To Gold Investment
At this point, there are now several alternatives to gold for jewelry and other uses. There are also so many other ways to invest these days thanks to the internet, that saving coins or bars just isn't as popular as it used to be.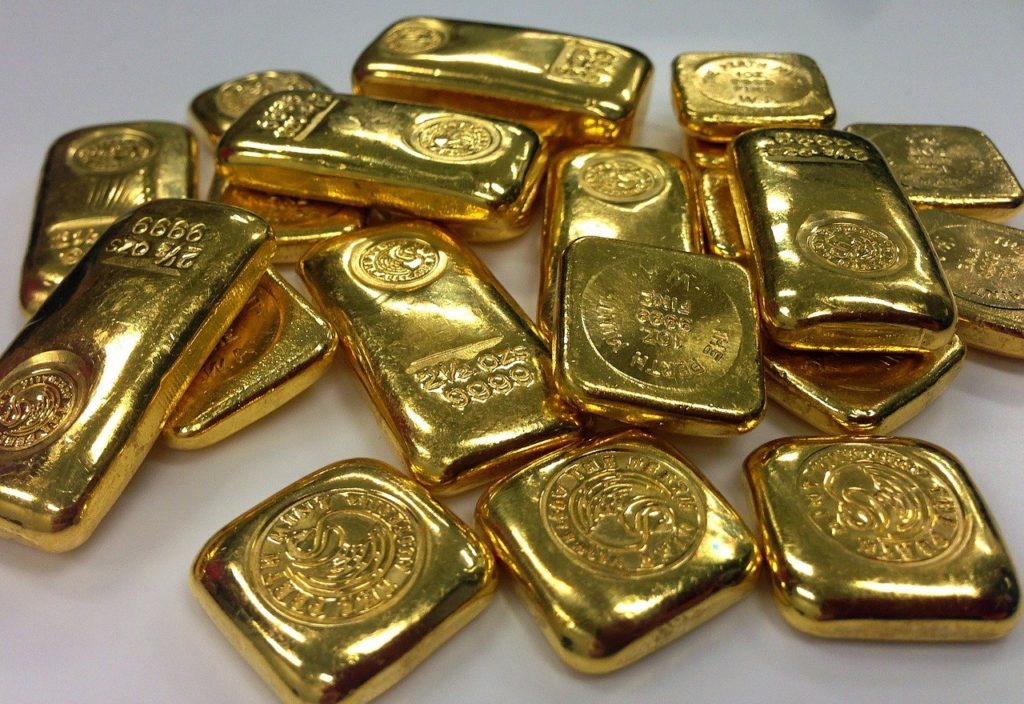 Is It A Good Time Or Bad Time To Invest In Gold Right Now?
Bank of America analyst Michael Widmer sees gold hitting more than $3,000 an ounce in the near term, and other analysts project prices of bullion reaching even higher.
The problem is, no one knows what's in store, and with factors like a pandemic, stimulus money, and even Bitcoin, gold markets are shaken up unlike ever before. Only time will tell if the gold standard remains as such or is beaten by Bitcoin or something else.
Conclusion: Trade With The Gold Standard Of CFDs: PrimeXBT
The term gold standard is applied to anything that's a leader in its class. That's why the award-winning and licensed PrimeXBT is the gold standard in CFD trading. PrimeXBT doesn't just offer exposure to gold derivatives, but also Bitcoin, Ethereum, Litecoin, and other crypto assets. There's also forex, commodities, stock indices, and much more.
More than 50 trading instruments are available to choose from and trade with the most advanced trading tools around. There's a Covesting copy trading module for those that would rather let others do the work, or built in charting tools for those that prefer to be hands on.
Registration is free, easy, and requires no minimum deposit to get started. Customer service is always available 24/7 and the security on the platform is second to none. To get started with gold investing today, consider PrimeXBT.
FAQ: Frequently Asked Questions about Gold Investment
Is Gold A Good Investment Now?
Gold is a good investment now again after a period of downtrend. The bull market likely isn't over with a pandemic just hitting. However, with Bitcoin around, things are more confusing than ever.
Is Gold A Safe Investment?
Gold is the safest investment around. It is relatively stable, accepted everywhere, and legally okay to hold.
Is Gold Jewelry A Good Investment?
Investing in gold jewelry is another great way to invest in gold, however, it is the least profitable. It is only recommended if wearing the jewelry provides enjoyment and you would like to pass it down to next of kin.
Why Is Gold Dropping?
Gold has been dropping because the US government is printing money, and people aren't saving. Bitcoin's emergence has also caused outflows from gold and into crypto. However, the tides are turning.
Why Is Gold Going Up?
In the longer term, gold is always up. From 1970 until now it has risen from $35, to $2,000. It fell for a while, but is projected to reach $3,000 in the near term.
What Will Gold Be Worth In 2030?
It is hard to say that far out, but at the very least $3,000 per troy ounce according to analysts. However, with the way inflation is going, it could be much higher.
Risk Disclaimer
Investing in or trading gold or other metals can be risky and lead to a complete loss of capital. This guide should not be considered investment advice, and investing in gold CFDs is done at your own risk.
The information provided does not constitute, in any way, a solicitation or inducement to buy or sell cryptocurrencies, derivatives, foreign exchange products, CFDs, securities, and similar products. Comments and analysis reflect the views of different external and internal analysts at any given time and are subject to change at any time. Moreover, they can not constitute a commitment or guarantee on the part of PrimeXBT. The recipient acknowledges and agrees that by their very nature any investment in a financial instrument is of a random nature and therefore any such investment constitutes a risky investment for which the recipient is solely responsible. It is specified that the past performance of a financial product does not prejudge in any way their future performance. The foreign exchange market and derivatives such as CFDs (Contracts for Difference), Non-Deliverable Bitcoin Settled Products and Short-Term Bitcoin Settled Contracts involve a high degree of risk. They require a good level of financial knowledge and experience. PrimeXBT recommends the consultation of a financial professional who would have a perfect knowledge of the financial and patrimonial situation of the recipient of this message and would be able to verify that the financial products mentioned are adapted to the said situation and the financial objectives pursued.