Bitcoin is booming once again, and everyone is rushing to learn all they can about the leading cryptocurrency by market cap.
One of the biggest challenges Bitcoin and crypto investors face, is making a decision on where to safely store any coins for the long or short-term.
Depending on the need, more than one type of cryptocurrency wallet might be necessary. This guide breaks down all the different types of Bitcoin wallets, which type of wallet security is the best, and which are the safest Bitcoin wallets to select for storage.
Introduction To Bitcoin And The Basics Of Blockchain Wallets
Bitcoin is the first ever cryptocurrency and with it came the creation of blockchain technology. BTC is the crypto asset that lives on the Bitcoin blockchain network.
The technology was designed to allow users to be their own bank, which means they must control and self-custody their own assets. This takes some technical expertise, however, several solutions have emerged over the years that allow users of crypto technology to easily interact with a secure Bitcoin wallet on the blockchain through an app or desktop interface.
Before you decide to buy and store Bitcoin yourself, you will want to familiarize yourself with the various sections outlined below in this guide.
What Is The Best Way To Store Bitcoin? Safely Storing BTC
The best way to store cryptocurrency is always the safest method, and in this case it is more often than not through an offline storage device referred to as cold storage. However, a cold storage device means you cannot easily access crypto assets for yourself.
As you can see, an offline wallet isn't always convenient. If there's a major crash, or you suddenly need to access your coins, it takes several steps and much more time.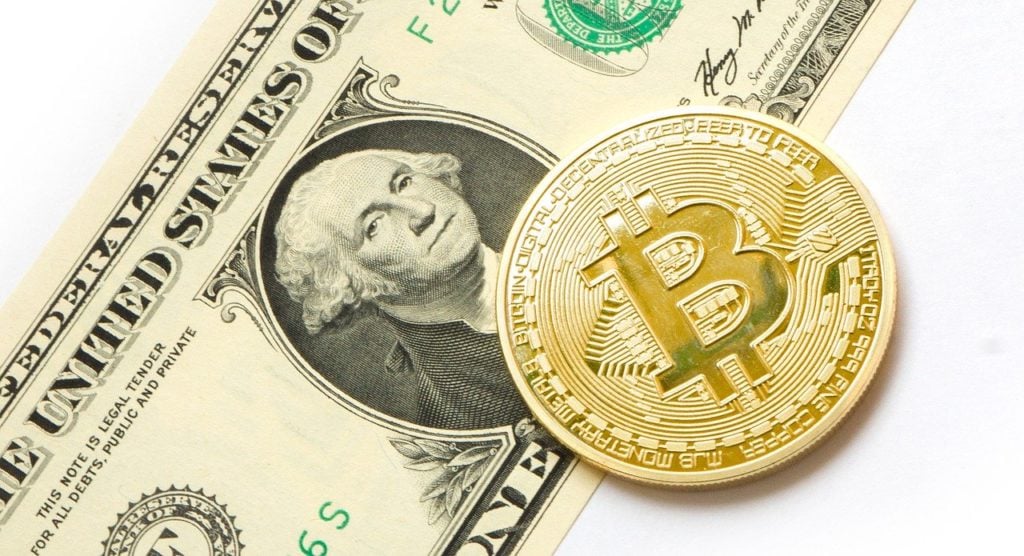 Digital Coins
It is important to understand that cryptocurrencies like Bitcoin and Ethereum are digital coins or virtual currencies that exist only via the internet on the blockchain. The benefit of digital coins is that they can be moved easily, transferred to and from with speed, and tend to cost less and take up no space.
Physical Coins
Even though when we're talking cryptocurrencies, it is almost always digital coins, there are also some physical coins too. These physical coins, however, are simply metal "coins" that include a QR code or some other means to access a blockchain wallet.
Storing Coins On An Exchange
Storing coins on an exchange is often considered a no-no due to all of the hacks everywhere in the crypto industry in 2018. But the industry has matured since, and exchanges have learned to take additional steps to prevent hacks. So long as the platform has a reputation of reliability and proper security procedures, storing coins on an exchange can be safe.
Take PrimeXBT for example, the exchange itself relies on an offline cold storage wallet for storing coins, making storing any assets on PrimeXBT almost as good as an offline cold storage device.
PrimeXBT only offers withdrawals once per day, but this is due to the cold storage method that assures such high safety standards are maintained and all customer funds are safe – it is worth the tradeoff in this case sacrificing the speed.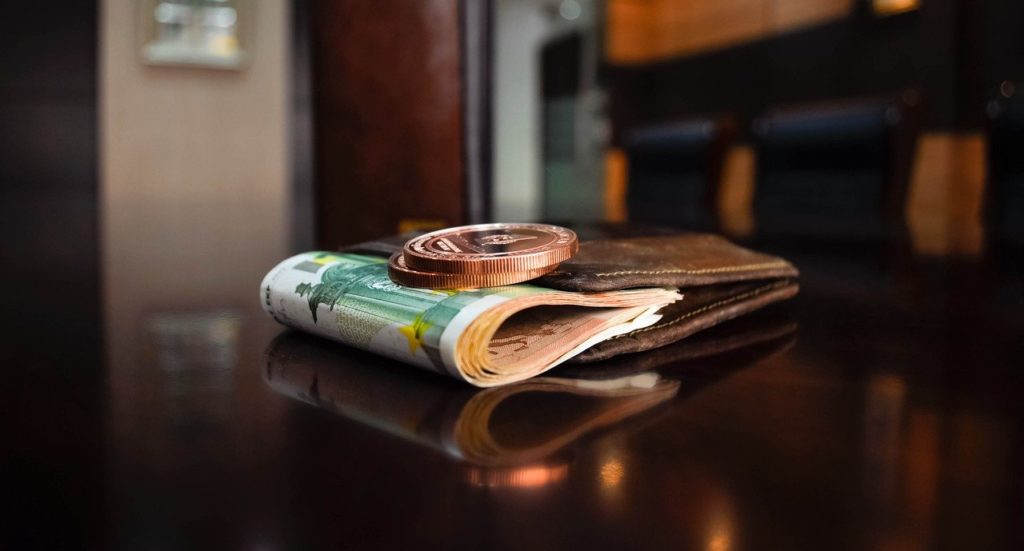 What Is A Cryptocurrency Wallet? The Solution To Storing Crypto
A cryptocurrency wallet is an interface designed to allow access to the blockchain to easily move coins to and from the wallet. Each wallet consists of a private key and public key acting as the address. However, there are so many different types of wallet systems to choose from, from the most basic to extremely advanced.
Types Of Cryptocurrency Wallets Revealed And Explained
Here's an exhaustive list of the various types of crypto wallets, their individual advantages and disadvantages, as well as explaining the different ways each wallet system works.
Hot Wallets
Hot wallets are defined as any type of wallet that has an ongoing "hot" connection to the internet. This live connection allows the crypto assets to be put at risk of access by hackers. Hot wallets are considered less safe than cold storage wallets. Hot wallets can take on various types, which we'll further outline below.
Cold Wallets
Cold storage wallets are typically a USB or bluetooth device that isn't connected directly to the internet most of the time. Users instead access the wallet through a secure element within the device that prevents hackers from accessing funds of the private key of each wallet type. Cold storage devices are considered the safest place to store Bitcoin.
Paper Wallets
Paper wallets are an achiac Bitcoin storage method that is rarely used. It involves printing out or writing down a private key on paper for safekeeping and future access to the wallet. The problem with paper wallets is that over time users have lost the paper, its been destroyed in a fire, or ink has faded to the point where users cannot access their funds.
Offline Wallets
Offline wallets are the most secure cryptocurrency wallet type possible because there's no direct connection to the internet. These devices are also called cold storage devices. Popular brands include Ledger and Trezor. It is important to use a fake name and address if purchasing an offline wallet and having it shipped to your residence. It could be a personal safety issue.
Hardware Wallets
Hardware wallets are yet another way to define offline and cold storage wallets, because a piece of hardware is required to utilize the functionality. The hardware, usually a USB drive or some type of bluetooth device, keeps any private keys behind a secure element and allows for safe storage of crypto assets long term.
Desktop Wallets
Desktop wallets are one of the more deceiving wallet systems out there. The reason being is that they appear to be offline, however, are really hot wallets connected to the internet in disguise. They just connect to the internet when in use. What's worse, these clients often need regular updates, otherwise hackers have been known to explode software issues and use it to steal users' funds.
Mobile Wallets
Mobile wallets are another similarly deceiving system for storing crypto assets, as it gives the user the sense that the coins are stored on the mobile phone itself. This isn't the case, the coins are still stored on the blockchain, and this type of wallet system is a type of system that typically stays constantly connected to the internet, making them very risky overall. There's also risk of the mobile device falling into the hands of the wrong user, exposing the assets to thieves or more risk.
Web Wallets
Web wallets are wallets that can be reached by visiting a website or domain URL. This system connects directly to the internet to access the crypto assets, so these are hot wallets that are always connected to the internet at all times. These are by far the riskiest places to store crypto assets online. Storing on an exchange is a safer alternative.
How To Keep Cryptocurrency Safe? Going Beyond Wallets And More
Storing assets in a wallet is obviously how to keep cryptocurrency safe, but you can go above and beyond choosing the right wallet to further protect yourself from the risks associated with storing cryptocurrencies like Bitcoin and Ethereum
Personal operational security is a must. Hiding personal details to stay anonymous whenever possible is best for the safety of assets. Users cannot be made a target if there's no evidence that they own any crypto assets.
Hackers don't target users randomly or for no reason. A history of bragging about assets online is one red flag that hackers can use to target unsuspecting crypto investors. Hackers can also target based on the platform, so selecting the right platform or wallet system is the most important. Take this as a reminder to never disclose to anyone that you hold any crypto assets whatsoever.
Keeping the bulk of assets in offline cold storage is recommended, but not convenient so keeping a small portion of crypto in a separate secure cryptocurrency wallet on a trusted and reliable platform like PrimeXBT is an ideal way to still have relatively quick and safe access to funds.
Never invest more than you can afford to lose, and take extra steps for safety. Users should install malware protection, double and triple check any and all addresses before sending, and to make sure all computer software is updated at all times for the best possible security.
Use a VPN if possible, only use two-factor account authentication that relies on Google over SMS to avoid SIM-swap attacks. Keep an eye peeled for anything that looks off, such as Phishing sites. Platforms never ask for a username and password. Double check the URLs of any sites you're visiting before interacting with crypto assets.
Even if you do all of this, there's always a risk of loss associated with digital assets. A hacker could be that good, learn to crack cold storage, or some other strange incident could occur. Anything is possible, so be ready for anything at all times as an investor.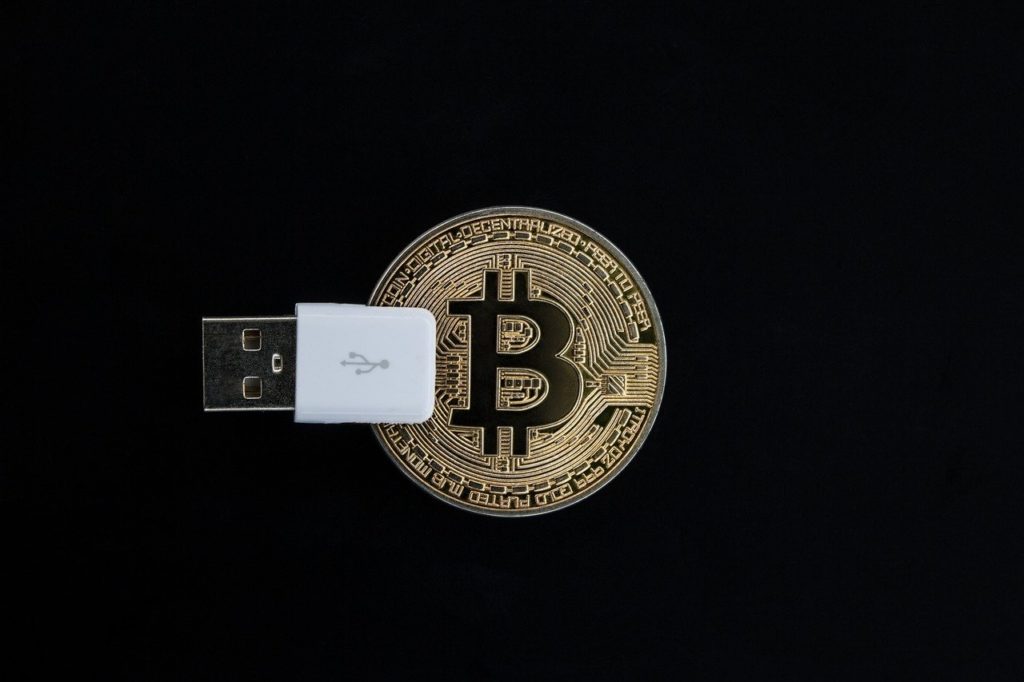 Summary: Store Bitcoin Safely With PrimeXBT's Proprietary Cold Storage System
This guide heavily discussed the safest options for storing crypto assets, as well as removing fears about storing coins on an exchange now that security measures have improved so significantly. All this adds up to one thing: PrimeXBT is the best option for storing Bitcoin safely and is the best of both worlds.
PrimeXBT only allows once per day withdrawals of crypto assets ranging from BTC to ETH and stablecoins, so that the strictest cold storage security protocols can be adhered to. The bulk of crypto assets are stored offline, and moved to a hot wallet once per day with enough funds to cover ongoing withdrawal requests.
Funds are moved so quickly from cold storage to the withdrawal phase, there's no time for any vulnerabilities and because the assets are stored in cold storage, users can rest assured they're in good hands.
PrimeXBT has won several industry awards, and has received an AFS license from the ASIC, essentially certifying that the platform meets certain safety standards set by the regulator.
Users can deposit cryptocurrencies or buy Bitcoin and store it in a secure crypto wallet in the PrimeXBT dashboard, and then use that account to hold their investment, or take a shot at trading a variety of CFDs.
CFDs on PrimeXBT range from Bitcoin and Ethereum to stock indices, forex, commodities, and more. There's a massive users blog with tons of helpful guides, built-in charting tools, and so much more. Long and short positions mean that traders can profit both ways the market direction heads.
Registration is free on PrimeXBT and there's no minimum deposit to access some of the most innovative tools in the crypto market, including cold storage wallet solutions, and the Covesting copy trading module.
FAQ: Frequently Asked Questions
Do I Need A Wallet To Buy Bitcoin?
Yes and no. You will need a wallet to store the BTC you buy, but in most cases the platform will automatically generate the wallet for you at the time of purchase. Therefore buying any Bitcoin should result in a free wallet to use. From there, you can send the BTC, or store it.
Where To Store Bitcoin?
Storing Bitcoin should involve a cryptocurrency wallet. The safest solution is a cold storage wallet where assets are kept offline at all times. Hot wallets always access the internet making them riskinger to store assets on.
How To Protect Your Bitcoin?
Protecting your Bitcoin first and foremost starts with the right wallet or platform that can protect it for you. Next, it involves the investors keeping their personal finances to themselves, and being extremely careful about personal and private data that can be used to access financial accounts.
How To Safely Store Bitcoin?
Storing Bitcoin safely involves a cold storage wallet solution, or relying on an award-winning trading platform's internal wallet system such as PrimeXBT. PrimeXBT uses bank-grade technology to prevent any chance of risk to customer funds.
How To Store Bitcoin Offline?
Storing Bitcoin offline involves a cold storage wallet. These are usually a USB device or some other type of hardware. Even PrimeXBT relies on cold storage wallet technology to secure customer funds.
Risk Disclaimer
Investing in or trading gold or other metals can be risky and lead to a complete loss of capital. This guide should not be considered investment advice, and investing in gold CFDs is done at your own risk.
The information provided does not constitute, in any way, a solicitation or inducement to buy or sell cryptocurrencies, derivatives, foreign exchange products, CFDs, securities, and similar products. Comments and analysis reflect the views of different external and internal analysts at any given time and are subject to change at any time. Moreover, they can not constitute a commitment or guarantee on the part of PrimeXBT. The recipient acknowledges and agrees that by their very nature any investment in a financial instrument is of a random nature and therefore any such investment constitutes a risky investment for which the recipient is solely responsible. It is specified that the past performance of a financial product does not prejudge in any way their future performance. The foreign exchange market and derivatives such as CFDs (Contracts for Difference), Non-Deliverable Bitcoin Settled Products and Short-Term Bitcoin Settled Contracts involve a high degree of risk. They require a good level of financial knowledge and experience. PrimeXBT recommends the consultation of a financial professional who would have a perfect knowledge of the financial and patrimonial situation of the recipient of this message and would be able to verify that the financial products mentioned are adapted to the said situation and the financial objectives pursued.