Following Bitcoin's footsteps, several altcoins came afterward that sought to build upon or improve what the first-ever cryptocurrency set out to do. Others are more complementary to Bitcoin, existing alongside the leading digital asset, much like silver next to gold.
Litecoin is often referred to as the digital silver to Bitcoin as digital gold. It shares many similar attributes with Bitcoin and is among the oldest crypto assets in the market that still exists in the top ten cryptocurrencies by market cap. This alone gives Litecoin incredible promise as an investment and tremendous staying power when it comes to the fast-paced crypto market.
This guide will explain exactly why Litecoin investment is a smart idea and why any amount of investment in Litecoin is worth it when you consider its long term growth potential. We'll also explain how to invest in Litecoin, the pros and cons of Litecoin investing, and much more.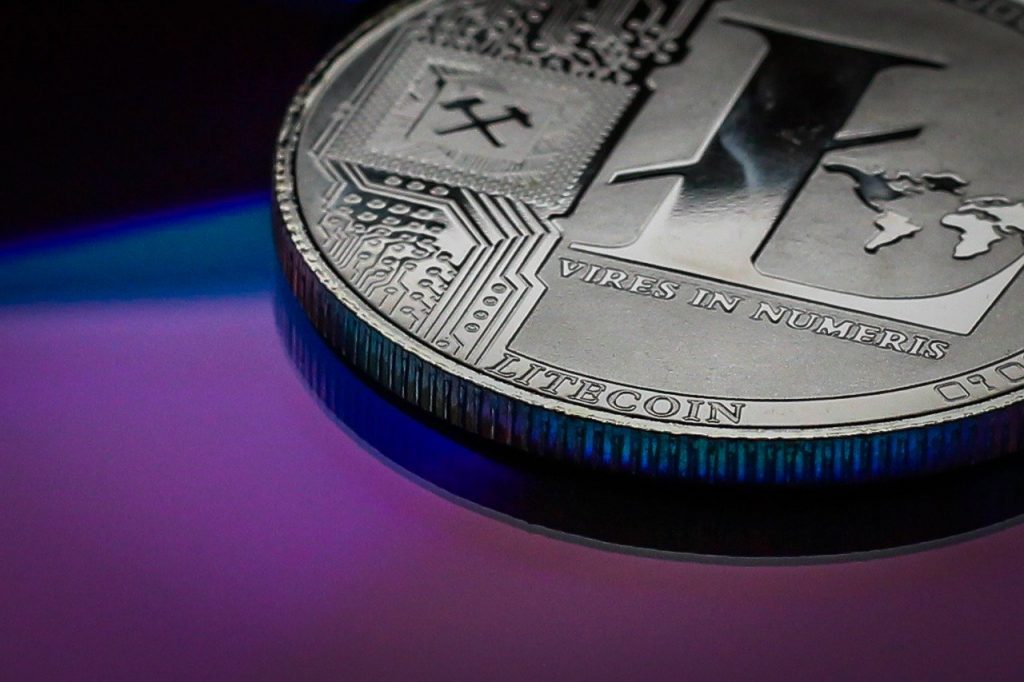 Litecoin Investing: What Is It?
Litecoin is a cryptocurrency token trading under the ticker symbol LTC. It is a top-performing altcoin since it was first debuted in 2011.
Litecoin was created by former Google and Coinbase engineer Charlie "Satoshi Lite" Lee and is now maintained by Lee and the rest of the Litecoin Foundation. The Litecoin Foundation works toward the development and adoption of the cryptocurrency asset. For example, the foundation recently formed a partnership with the Ultimate Fighting Championship to become the official cryptocurrency of the UFC.
The altcoin is often a leading indicator for the rest of the cryptocurrency market. The community claims, "Litecoin lights the path that leads the way to alt season."
Litecoin's code is nearly identical to Bitcoin's and includes both a fixed supply and an LTC block reward halving like Bitcoin. Also, like Bitcoin, the Litecoin network is powered by proof of work consensus.
Four times the LTC supply exists compared to Bitcoin, hard-capped at 84 million LTC. Litecoin also lowered the block generation time to 2.5 minutes versus ten, making Litecoin a faster solution for sending to and from. It has made Litecoin a preferred method for sending crypto to and from exchanges, while Bitcoin is now used more as a store of value.
Litecoin gained some notoriety due to founder Charlie Lee selling his holdings at peak prices and potentially causing a collapse. Lee correctly called the top, however, and warned users of a potential collapse to $20. Litecoin did just that at its bear market bottom. But now that the low has been put in, Litecoin is once again a good investment.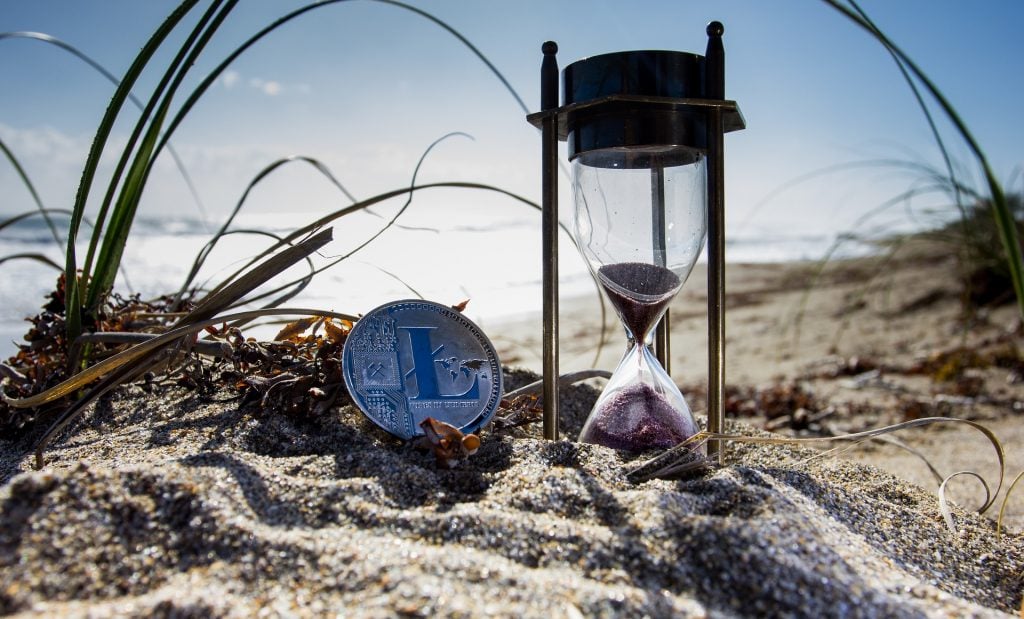 Is Litecoin A Good Investment? How It Performed In 2020
After failure to perform like Bitcoin does after its halving and see an immediate uptick in demand due to reduced supply, confidence in Litecoin in 2020 fell even further, resulting in being one of the few coins to fail to get anywhere near close to a new all-time high by years end.
Nothing particularly negative happened to Litecoin during the year, but any bullish activity in the crypto market has left Litecoin behind. On the LTC/BTC trading pair, Litecoin has fallen even further but is finally showing signs of turning around.
Investing In Litecoin In 2021? Is It A Good Idea?
Litecoin has failed to reach a new all-time high in 2021 like Bitcoin or Ethereum has.
This doesn't mean that Litecoin investing is a bad idea. It shows that Litecoin may have a greater reward to risk ratio compared to other crypto assets, due to it having a lot further to go to catch up with the rest of the market. It also has more financial reward in terms of upside while other coins have already exhausted a ton of bullish momentum.
Litecoin Fundamental Analysis
Developer activity continues to be firm with Litecoin. It was among the first to integrate segregated witness and is often a testbed for Bitcoin development as well.
Its close relationship to Bitcoin and its digital scarcity make Litecoin especially valuable. On-chain activity shows a healthy Litecoin network that has over 100,000 active addresses, and is processing roughly 40,000 transactions every 24 hours.
Learn more about Fundamental Analysis

Litecoin Technical Analysis
Litecoin technical analysis is even more bullish than fundamentals supporting the crypto network's health and underlying asset. LTCBTC price charts on high timeframes show a critical flip of reversal in progress.
If this bullish breakout confirms, just as it did during the last market cycle, Litecoin could explode by a massive margin. During the previous cycle, after the crypto asset broke out, FOMO and a sudden shift in sentiment took prices soaring by over 10,000%.
Learn more about Technical Analysis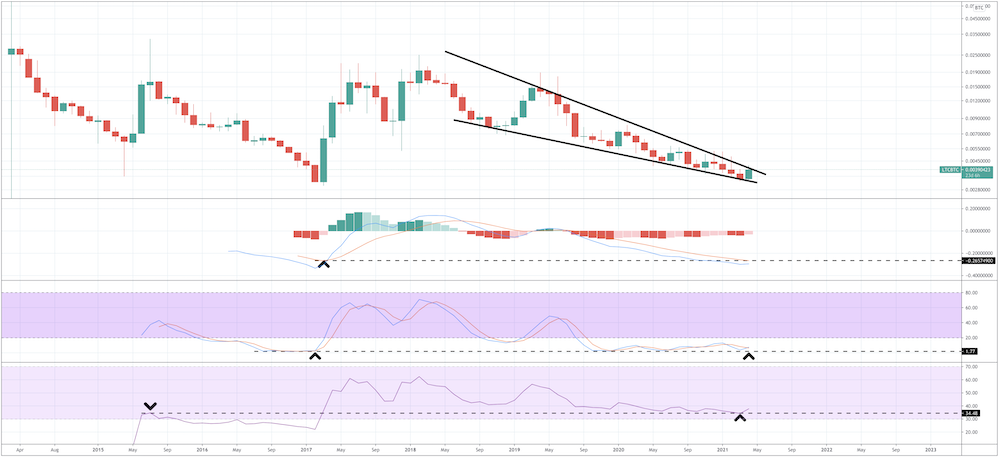 Litecoin Sentiment Analysis
Sentiment surrounding Litecoin is nowhere near as strong as it was at peak crypto bubble hype and when Lee sold the top – however, things are improving for Litecoin. Social media mentions are growing, and although sentiment is slightly bearish, this could be a bullish sign that things are close to turning around in a big way for Litecoin.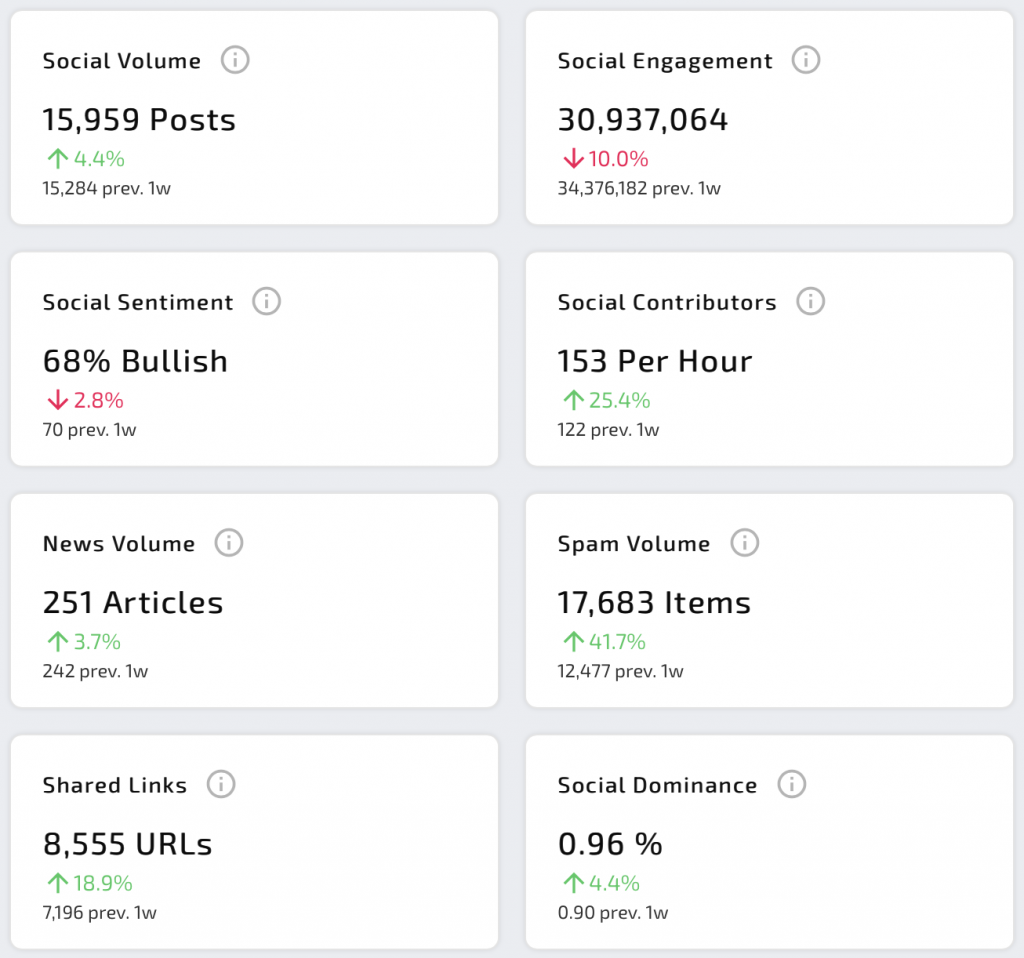 Expert Expectations and Litecoin Price Predictions
Litecoin as a top crypto asset with extreme volatility has led to experts making wild Litecoin price predictions.
Dan Gambardello, Youtuber, and Founder of Crypto Capital Venture is looking for a "massive run to $1,000+" after Litecoin breaks out of its "consolidation."
Crypto Research Report Group – a top cryptocurrency research firm – calls for $1,200 in 2025, and a possible peak of $2,250 in 2030. Learn more
Ways To Invest In Litecoin
Investing in Litecoin, like other crypto assets, can be done either by mining or buying LTC online in a few simple clicks on a cryptocurrency trading platform or exchange. Once you have Litecoin, you can decide between the various ways to invest in crypto. Here are some of the most common Litecoin investment strategies.
Buy and Hold
Buying and holding a cryptocurrency like Litecoin and other altcoins involves first purchasing the asset on a spot exchange and moving it to a web wallet or hardware wallet for safe storage for the future.
This sort of investing takes the least amount to skill or effort but leaves potential profits on the table. For example, in 2019, Litecoin rose from under $20 to $160. In 2020, it fell back to under $40. Those who bought and held would have missed out on substantial profit opportunities. Now its back at around $225 per coin.
Trading
Rather than buying and holding an asset, investors can become traders and try to profit from price fluctuations. Here are the two main methods of trading.
Spot trading: Spot trading involves buying an asset at lows and selling an asset when high, hoping to extract as much profit from each swing. However, when markets are crashing, the only option is moving to cash while the asset price falls. There's no way to make money when markets are falling using spot platforms.
Traders who bought Litecoin at under $20 and sold at $140 would have $120 in profit, and when Litecoin fell back to the $20 range could have bought the Litecoin back and still had almost $100 to spare.
Derivatives trading: Derivatives trading is an alternative to spot trading that lets traders long or short the market, so profits are possible no matter which way trends turn. CFDs that allow leverage can make longing or shorting Litecoin even more profitable by amplifying returns. This also increases risk, so be sure to rely on risk management strategies.
Using a derivatives platform like PrimeXBT, traders could have profited from both when Litecoin climbed from $20 to $140 and $140 downward to $20. Using 100x leverage, the two $120 price swings and volatility could have resulted in profits as high as $24,000. Today, Litecoin is back at over $200 and climbing.
Pros And Cons of Litecoin
Investing in Litecoin has been incredibly profitable for early crypto investors, and several signs point to a repeat in the asset's power breakout. If another 10,000 percent rally takes place, Litecoin investment now would be life-changing.
Pros
Transactions confirm much faster than Bitcoin.
Lower fees than other cryptocurrencies.
Has a long-standing reputation in the crypto market top ten.
Explosive returns are possible during uptrends.
Cons
The founder's asset sale tarnished reputation with early investors.
Recent sentiment has been turning slightly bearish.
The asset's halving doesn't have the same impact as Bitcoin's.
How Much To Invest In Litecoin?
Each Litecoin is currently priced at just under $225 per LTC token, so that's an ideal place to start. However, each Litecoin is divisible by up to 8 decimal places, so smaller portions of Litecoin are possible to invest in and can be purchased in any fiat equivalent increment. The more money you invest, the greater the potential return on investment. However, it is critical to remember never to invest more than you can comfortably afford to lose. And with how volatile crypto is, any losses at all will be a lot less comfortable than you imagine. But profits are also just as shocking, making altcoins worth the risk.
FAQ: Frequently Asked Questions
Is Day Trading Crypto Profitable?
Day traders trading Litecoin at the 2018 bottom to the 2019 top, then back to the 2020 bottom, would have earned themselves a small fortune. Those utilizing CFD cryptocurrency trading platforms like PrimeXBT and the leverage, long, and short positions offered there can amplify profits even further.
Why Choose Crypto Over Traditional Investments?
Crypto assets like Litecoin have a lot more to climb, and their notorious volatility makes them a profit-generating asset, unlike any others.
Is It Worth It To Invest In Litecoin?
This guide has provided many details that make Litecoin worth investing in. Still, you can do additional research online or elsewhere in this blog to further consider before making a decision.
Is It Smart To Invest In Litecoin?
Considering the substantial ROI that Litecoin and other cryptocurrencies are capable of, it is smart to expose yourself to these assets in some capacity. The anti-correlated behavior to other markets makes it an ideal addition to any traditional investment portfolio.
Is Litecoin A Good Investment?
Litecoin has proven time and time again that it is a good investment, and given the technical signals and fundamental strength, and the fact that the asset is coming out of an extended bear market and building a strong base, Litecoin is poised for another uptrend, making it an excellent investment and not just a good one.
How To Invest In Litecoin?
Investing in Litecoin can be done in a few clicks and just a couple of minutes on any crypto exchange or cryptocurrency trading platform. Some trading platforms, like the Bitcoin-based margin trading platform PrimeXBT, first requires the purchase of BTC. Users can then open up positions using Litecoin CFDs for the most possible profit opportunity.
What Is The Minimum To Invest In Litecoin?
The minimum amount to invest varies based on personal preference and risk appetite, but you can get started with as little as a few dollars in most cases. Litecoin is currently under $50, so one token is a good place to start. PrimeXBT requires a minimum deposit of just 0.001 BTC to get started with Litecoin trading.
Should I Invest In Litecoin Now?
There is no better time than the present to invest in Litecoin and other cryptocurrencies while prices are still low, and the uptrend hasn't fully taken hold. Buying along the way up may be a safer strategy, however. But the most financial reward comes from being early and setting up your long trade before things begin to move.
Where To Invest In Litecoin?
The ideal place to invest in Litecoin is PrimeXBT. The award-winning Bitcoin margin trading platform offers CFDs on crypto, commodities, stock indices, and forex all under one roof, complete with leverage and long and short positions so traders can maximize profit no matter which way the price moves. Registration is free and takes less than 60 seconds to get started. From there, users of the platform can either deposit a minimum of 0.001 BTC or buy Bitcoin directly from the platform to use to fund their trading account. After the trading account is loaded, investors can take positions in Litecoin and get prepared for the uptrend ahead. The platform is known for its reliability and has a reputation for providing deep liquidity and lightning-fast order execution with little to no slippage. PrimeXBT also supplies technical analysis software, a full peer-to-peer copy trading module, and several additional innovative tools that make investing in Litecoin even more exciting and profitable.
Risk Disclaimer:
Investing in or trading gold or other metals can be risky and lead to a complete loss of capital. This guide should not be considered investment advice, and investing in gold CFDs is done at your own risk.
The information provided does not constitute, in any way, a solicitation or inducement to buy or sell cryptocurrencies, derivatives, foreign exchange products, CFDs, securities, and similar products. Comments and analysis reflect the views of different external and internal analysts at any given time and are subject to change at any time. Moreover, they can not constitute a commitment or guarantee on the part of PrimeXBT. The recipient acknowledges and agrees that by their very nature any investment in a financial instrument is of a random nature and therefore any such investment constitutes a risky investment for which the recipient is solely responsible. It is specified that the past performance of a financial product does not prejudge in any way their future performance. The foreign exchange market and derivatives such as CFDs (Contracts for Difference), Non-Deliverable Bitcoin Settled Products and Short-Term Bitcoin Settled Contracts involve a high degree of risk. They require a good level of financial knowledge and experience. PrimeXBT recommends the consultation of a financial professional who would have a perfect knowledge of the financial and patrimonial situation of the recipient of this message and would be able to verify that the financial products mentioned are adapted to the said situation and the financial objectives pursued.