Dear PrimeXBT clients,
As we have repeatedly demonstrated, we value the security of our platform and the safety and privacy of all users. Therefore, we wanted to share the following bulletin with the community to protect you from criminals and other bad actors.
Criminals, Fraudsters, and Scammers Are Impersonating PrimeXBT
The cryptocurrency industry is a booming, new financial market surrounding emerging technologies. The highly speculative market is also highly volatile, making it ideal for investors and traders seeking to become wealthy quickly. But due to how lucrative the market is combined with the new and unfamiliar technology, the crypto industry has become a hotbed for criminals who seek to steal crypto assets due to the anonymity they provide, which often allows the criminal to get away with crimes unscathed, leaving little trail behind.
Worse yet, Bitcoin transactions are irreversible due to blockchain's immutable ledger technology, which means that even if the bad actors were discovered, there is often little recourse. Instead, the best protection is simple awareness and prevention.
Cyber criminals are utilizing advanced techniques in order to scam crypto investors and traders or gain unauthorized access to sensitive accounts, personal information, and more.
Common examples of the schemes these cyber criminals carry out include fraud, malware, phishing attacks, and impersonating prominent crypto industry figures, celebrities, and even platforms such as PrimeXBT.
It has come to our attention that several websites, as well as several social media accounts and online discussion forum accounts, have been posing as PrimeXBT or official PrimeXBT staff members with the goal of scamming users and stealing their funds.
One such example is the malicious website Investment Bud, which is mimicking the PrimeXBT design and layout in order to wrongfully earn user's trust and leverage that trust to gain access to sensitive account information such as usernames or logins, or to steal user's funds.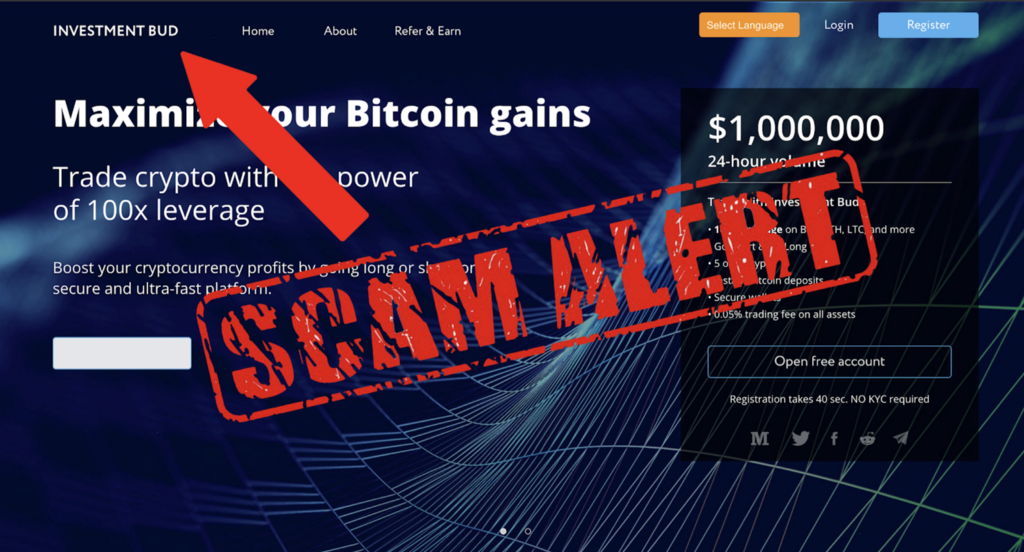 Investment Bud is just one of many examples users have been reporting in recent days and is among one of the most intricate schemes yet.
Recommended Steps for Additional Safety and Security
For full transparency, PrimeXBT nor any PrimeXBT employees have an official presence in the BitcoinTalk forum or any other online discussion forum related to cryptocurrencies for that matter.
Outside of discussion forums, fraudsters posing as PrimeXBT or PrimeXBT officials can be found on Telegram, Twitter, Facebook, and other social media platforms. These criminals will often use familiar photos associated with PrimeXBT in order to convince users of their validity. Oftentimes these scams can be quite believable, so we recommend caution.
Another common strategy used by criminals is to offer contests, giveaways, or gifts of free Bitcoin and other cryptocurrencies. Please note that all bonus campaigns, promotions, or contests will be issued only from official PrimeXBT accounts such as the @PrimeXBT Twitter account or via our Medium blog.
PrimeXBT and its officials will never request sensitive account information or require any personal information, and will only communicate with users through official channels or via customer support emails.
The only authorized PrimeXBT information sources are:
Website — https://primexbt.com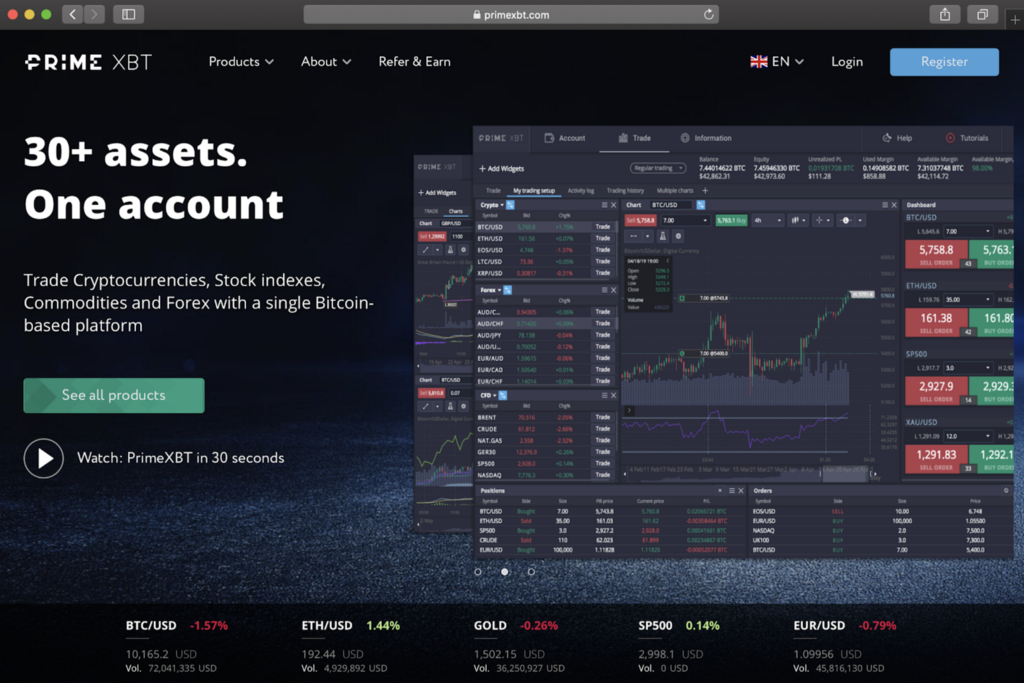 Twitter — https://twitter.com/primexbt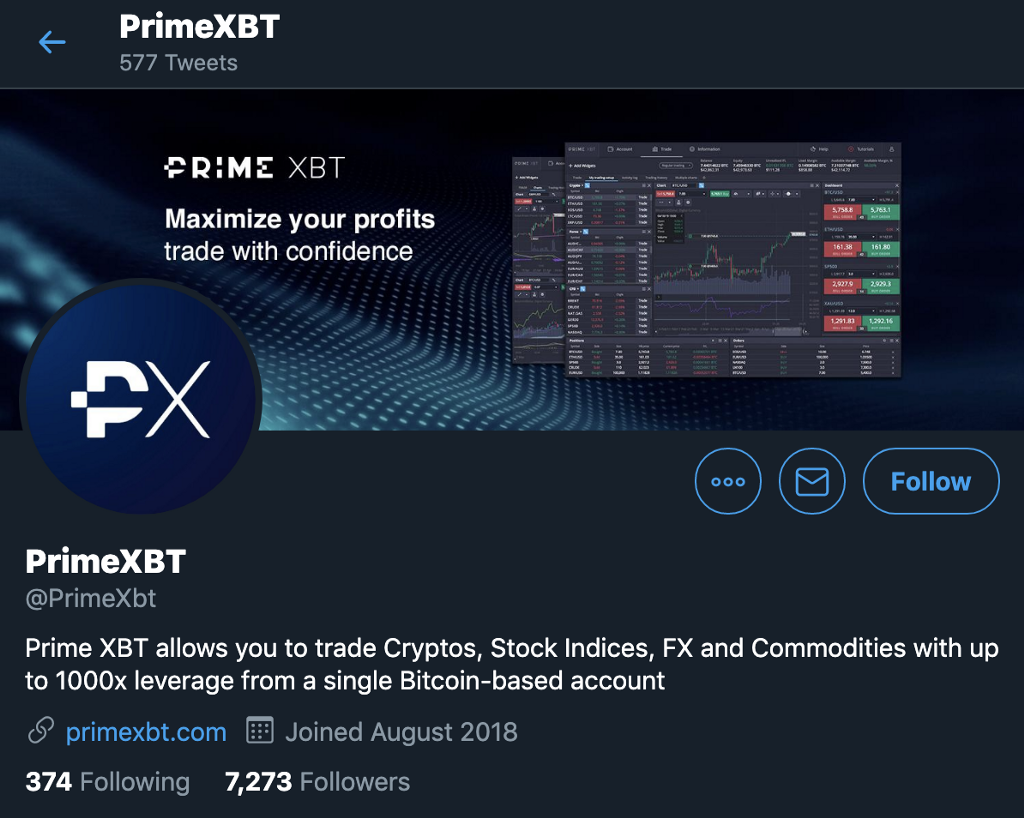 Facebook — https://www.facebook.com/primexbt/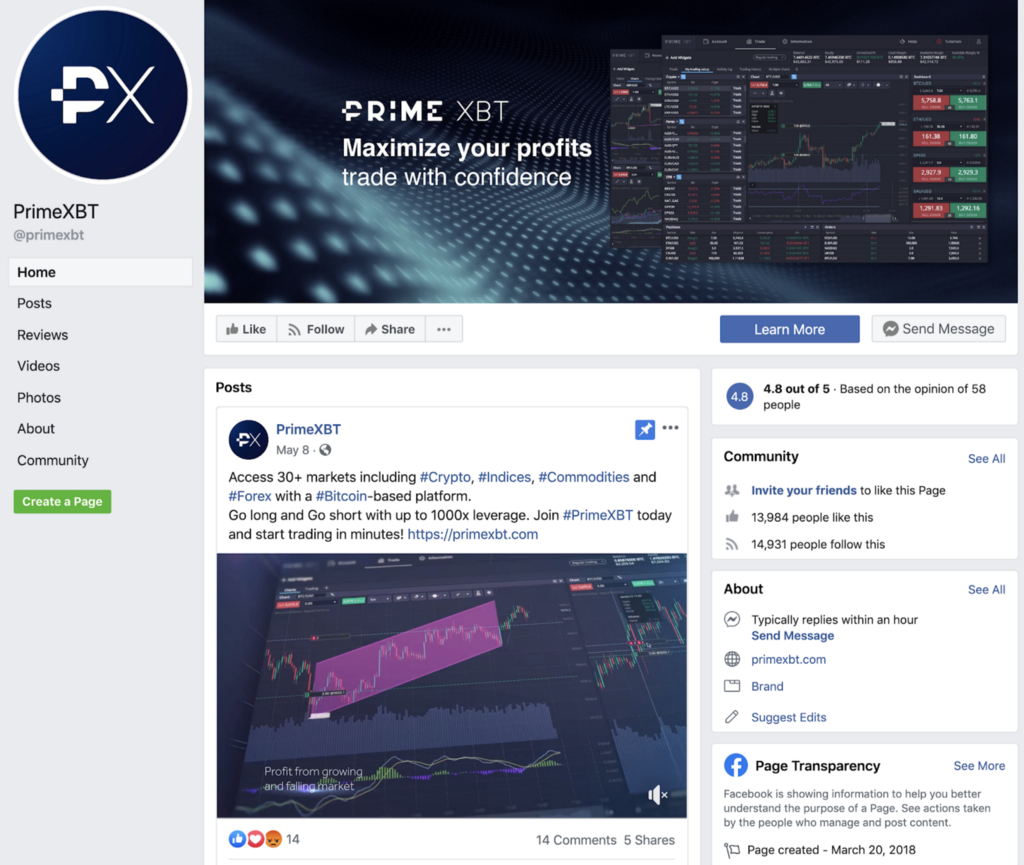 Medium — https://medium.com/primexbt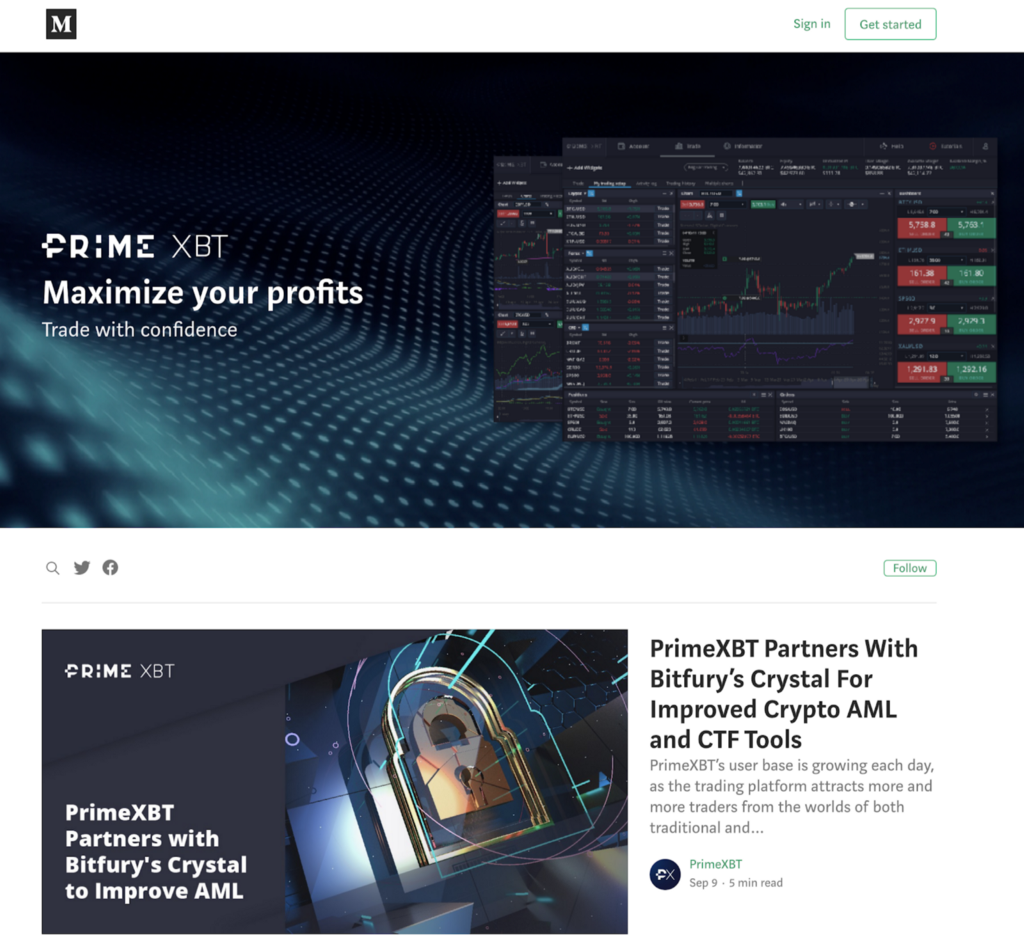 Reddit — https://www.reddit.com/r/PrimeXBT/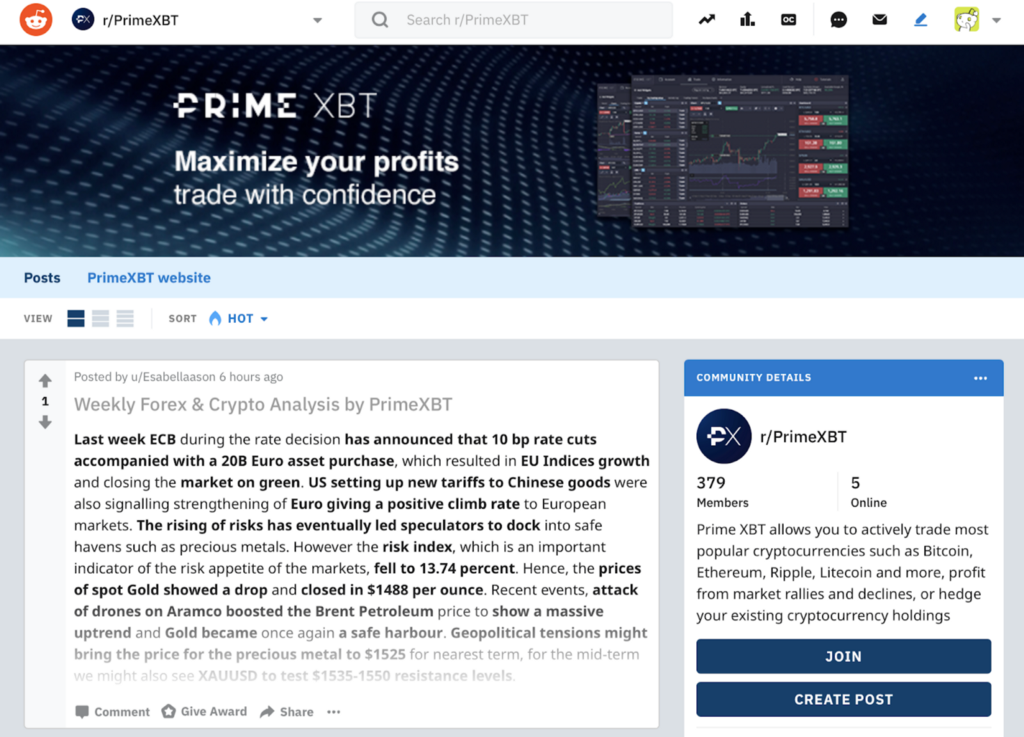 Telegram — https://t.me/primexbt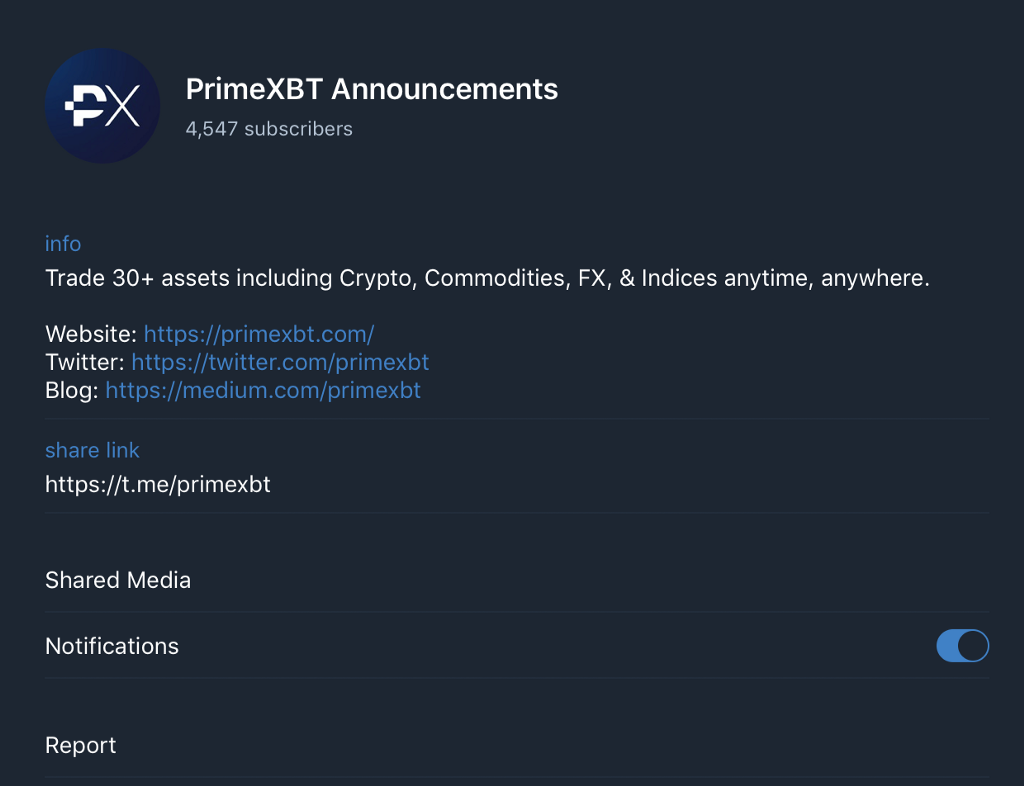 Please report any and all suspicious behavior, possible phishing attacks, fraudsters, and imposters to our 24/7 support team at [email protected]