Ethereum is a cryptocurrency protocol that's vastly different than Bitcoin, Litecoin, or other payment technologies, giving it additional value and potential. This guide helps understand that potential value through price predictions from experts and analysts alike.
Intro
Ethereum is vastly different from other cryptocurrencies such as Bitcoin, Litecoin, or even Ripple. Ethereum is a blockchain protocol for smart contracts, and Ether, also called ETH, is the native cryptocurrency that powers the Ethereum blockchain.
Ethereum runs smart contracts on what it calls the Ethereum Virtual Machine, which is essentially a supercomputer built on the blockchain. Because of its unique structure and being the first of its kind, Ethereum price predictions can be extremely high, with so many investors and industry experts believing in Ethereum growth in the long-term.
Ethereum projected growth as a network is also high, as the blockchain is not only used for smart contracts and transactions, but actual crypto assets are often built on Ethereum's blockchain, giving it added value as speculation around the future of the crypto market is positive.
Because there is so much positivity surrounding cryptocurrencies and Ethereum potential is so high, many are left wondering "will Ethereum rise like Bitcoin," and "how high can the price of Ethereum go?" This Ethereum price prediction guide will help paint a clear picture of estimated growth and the projected value of Ethereum over the years.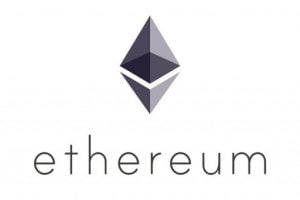 What is Ethereum?
Following the success of Bitcoin, a young programmer named Vitalik Buterin became interested in the new financial technology and decided that the idea and concept could be improved upon and serve additional purposes beyond just a payments technology.
Ethereum's blockchain can run smart contracts, or computer code designed to run a certain way autonomously. Thus far, smart contracts have been primarily used to run dApps – also called decentralized applications – such as CryptoKitties, DeFi, DEXs, and others. The smart contracts have been programmed to act as a sort of trophy, proving ownership. This is unique in the world of digital technologies, as it allows the owner of the said trophy to transfer ownership using the smart contract via the Ethereum blockchain. The technology is also used to apply ownership rights to other one-of-a-kind tokens, called non-fungible tokens, or NFTs.
Development was entirely funded by a crowd sale, that resulted in 72 million pre-mined coins reaching the hands of long-term holders.
In 2016, an exploit in The DAO project – a decentralized autonomous organization – resulted in over $50 million worth of the Ethereum supply being stolen. Ethereum was later split into two separate blockchains, resulting in the new version becoming the true Ethereum with the ETH coin ticker, while the original blockchain continued on as Ethereum Classic with the ETC coin ticker.
Buterin did indeed create Ethereum and penned its whitepaper, many are credited with being founders of Ethereum, including Anthony Di Iorio, Charles Hoskinson, Mihai Alisie, Amir Chetrit, Joseph Lubin, Gavin Wood, and Jeffrey Wilke – one of the largest lists of founding members out of any crypto project.
Later, the Enterprise Ethereum Alliance was founded to help develop standards for use across the Ethereum blockchain, such as the ERC-20 standard that is used to develop new tokens operating on the Ethereum protocol.
Everything To Know About ETH in 2021
It was actually Ethereum's ability to help launch new crypto projects as ERC-20 tokens via what was called the initial coin offering, an early way for projects to raise capital via crowdfunding where the investors received a portion of the coins for their initial investment, that put the coin on the map.
Much of the new tokens created could only be invested in through an exchange of Ethereum, which caused the asset's price to skyrocket at the height of the crypto bubble by retail investors seeking to strike it rich by finding the next Bitcoin at its earliest investment stages.
However, the crypto hype bubble popped, and many of the projects built on Ethereum failed due to no fault of Ethereum's. However, the negative sentiment surrounding other altcoins and these new ICO-born crypto tokens, caused Etheruem's price to fall as well.
Ethereum started its life much under $1 and was only spare change per ETH during the crowd sale. In just a year's time, it reached a high price of $1,448 driven largely due to the ICO boom, and was extremely profitable for early investors.
After regulators began to crack down on ICOs, calling them unregistered securities sales, Ethereum was used less and less for this purpose. However, this was due to the ICO boom ending and not due to Ethereum's long-term price potential or projected growth.
ICOs brought the coin price down and sent Ethereum into a bear market. Since then, however, ETH news has been otherwise extremely positive, and speculation suggests that Ethereum future is incredibly bright and will perform successfully as an investment asset, and has a solid long term value projection.
However, by far the biggest potential for Ethereum is the massive growth of decentralized finance, also called DeFi. The DeFi trend has exploded to include thousands of new tokens and projects which all rely on the blockchain.
This has dramatically increased the demand for Ethereum in recent months and has helped the altcoin set a new all-time high at around $4,400. This is just the start of Ethereum's next bull run, with not just DeFi driving demand, but also NFTs and Ethereum itself.
These new technologies built on Ethereum like DeFi and NFTs require ETH to pay for gas fees on the network. This helped ETH prices thrive but also had made the altcoin a more popular choice than even Bitcoin.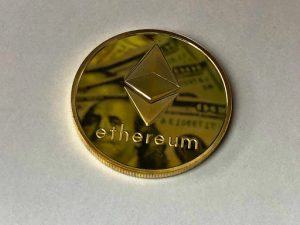 Ethereum Experts See Strong Future Potential in ETH
Ethereum is among the most interesting pieces of technology ever to exist and has garnered the support and interest from some of the best and brightest entrepreneurs of the tech and finance industries. Here's just a sample of some of the industry experts who believe that Ethereum price will go up.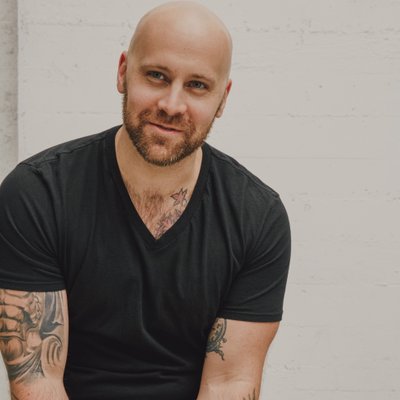 Joe McCann, Angel Investor and Crypto Margin Trading
McCann, being a trader himself is speculating that the price per Ethereum could reach as high as $50,000 per ETH by March 2022. The early Bitcoin investor and angel investor based the theory on an options contract strike price set to expire around that date.
Anthony Sassano, Ethereum Developer and Supporter
Sassano is a bit biased but still knows his stuff. The co-founder ETH Hub and founder of The Daily Gwei says that Ethereum could reach "$150,000" by 2023.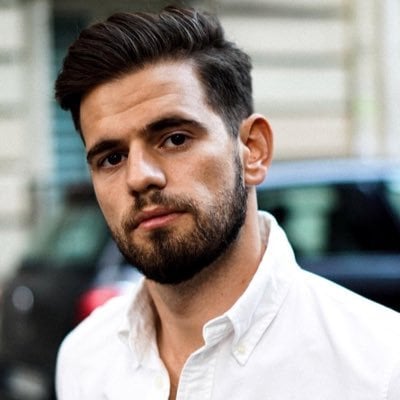 Simon Dedic, Co-Founder of Blockfyre and Managing Partner at Moonrock Capital
This venture capitalist and blockchain investor sees a bright, long-term future for Ethereum and estimates the asset could someday be worth as much as $9,000 per ETH token. He also sees Bitcoin at $150K and Link at $200 per token at the same time Ethereum reaches such prices. Even despite the massive crypto market crash, Dedic continues to stand by the $9K call.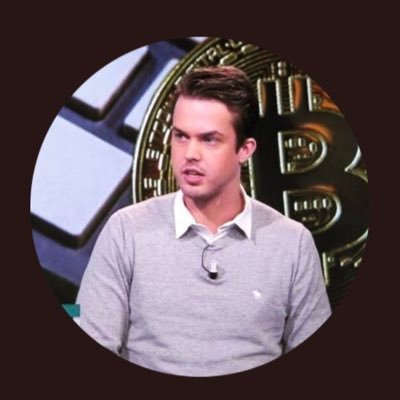 Michaël van de Poppe, Technical Analyst and Stock Trading Coach
As part of a wider range of predictions the analyst has made, Ethereum is included with a range of "$7,500-12,500" per ETH. The fresh call was made to start off 2021 and the traders has been accurate so far.
Retrospective: Past Ethereum Predictions That Got It Right?
Although making accurate predictions is difficult, many have actually done it and had their forecasts come true. Most of the predictions have been smashed by these unstoppable crypto assets, which suggest that despite lofty future predictions, they are very well possible.
Andrew Keys, Director of Communications, ConsenSys
In an interview with CoinDesk, Andrew Keys, director of communications at ConsenSys and co-founding member of ConsenSys Enterprise, predicted that Ethereum would reach a price of $1.15 by 29th February 2016. Two weeks into 2016, the prediction came true and it started off a parabolic rally that took the asset to over $1,400.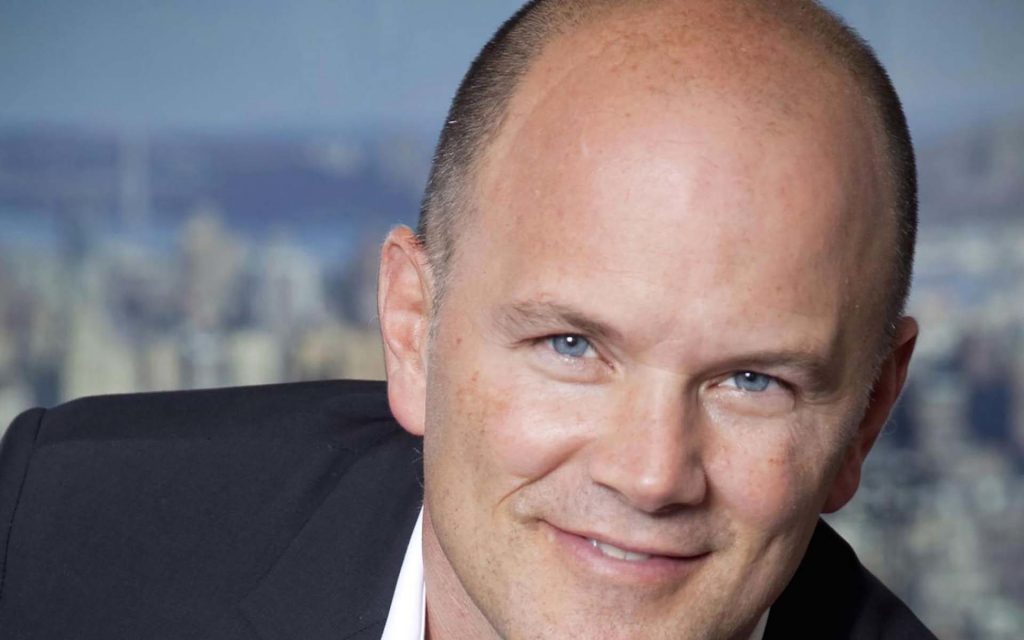 Mike Novogratz, Galaxy Digital Founder and Hedge Fund Manager
Billionaire Bitcoin bull Mike Novogratz had called for Ethereum to rise by 25% in late November, despite the asset rocketing to a then-high of $425. Not only was he right in saying it would happen before New Year's Eve in 2017, but it had also risen over 50% instead. Into the first couple weeks of the new year, Ethereum kept going, reaching an all-time high of $1400 and rising over 200% from Novogratz's prediction.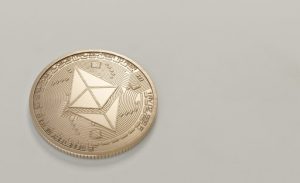 Ethereum Historical Price Facts
Unlike Bitcoin or Litecoin, Ethereum's supply isn't hard-capped and additional Ethereum can be created. Ether has a market price currently of roughly $1,300 down from the new all-time high set in 2021.
Ethereum has only been in the market for a few years and lacks much price history, which is part of the reason that it was able to retrace to the current lows – bullish support as never built during its parabolic rise in 2017. But as Ethereum forecast improves again, and as its price increases, it will build support and the only questions remaining will be "will reach 10000 dollars," and "will Ethereum rise like Bitcoin?"
Long-term price predictions suggest that not only can Ethereum reach 10,000 dollars, but it will also reach prices well above that in the future after breaking above its previous all-time high.
Ethereum Price Technical Analysis and Price Predictions
While anyone can see that Ethereum as an investment holds much promise and will surely reward investors with all the support and potential ETH has, it's not always clear exactly what prices that Ethereum may reach and when. Technical analysis from the industry's best analysts has been gathered to help understand if some of the price predictions from experts match what the charts are saying.
Ethereum Price Predictions 2021
Ethereum reached a high of $4,400 in 2021 so far, resulting in a massive 60% crash taking the top altcoin back to below $2,000. The correction is highly similar to the first major selloff after the last bull market breakout in 2017. After some sideways price action, Ethereum formed an ascending triangle and sent the cryptocurrency on its final leg up. The potential high could be as much as $14,000 per ETH.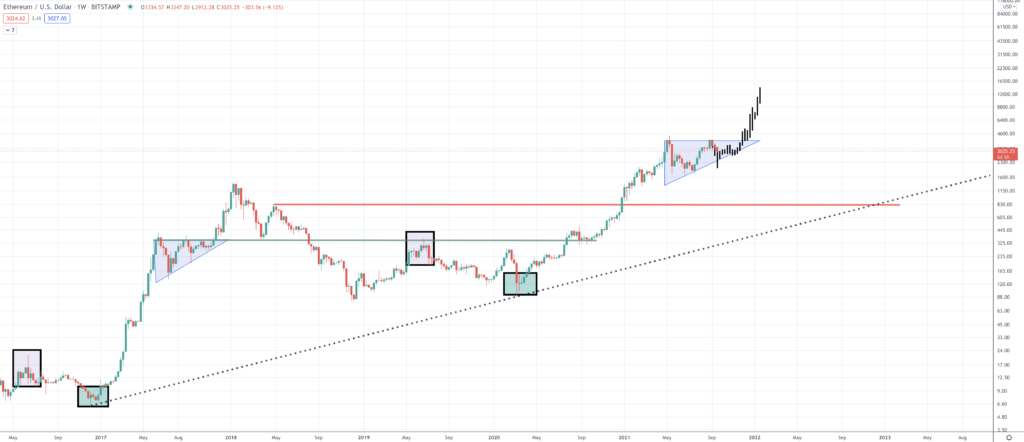 Ethereum Price Predictions 2022 – 2023
What goes up, must come down, and after potentially reaching $14,000 per ETH, Ethereum could enter another bear market. Note how the price action would play out similarly to the previous bear market, falling to the current consolidation range as the next bear market bottom. That suggests that the resistance and support being built currently will be retested a year or more from now.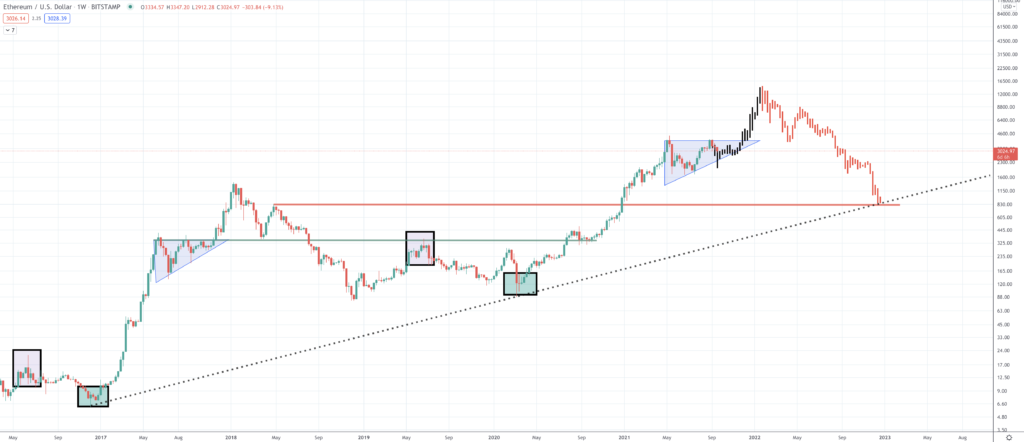 Ethereum Price Predictions 2024 – 2025 and Beyond
Much like a bear market must follow a bull cycle peak, once Ethereum bottoms again it will be time to start rebuilding a position for the next rally.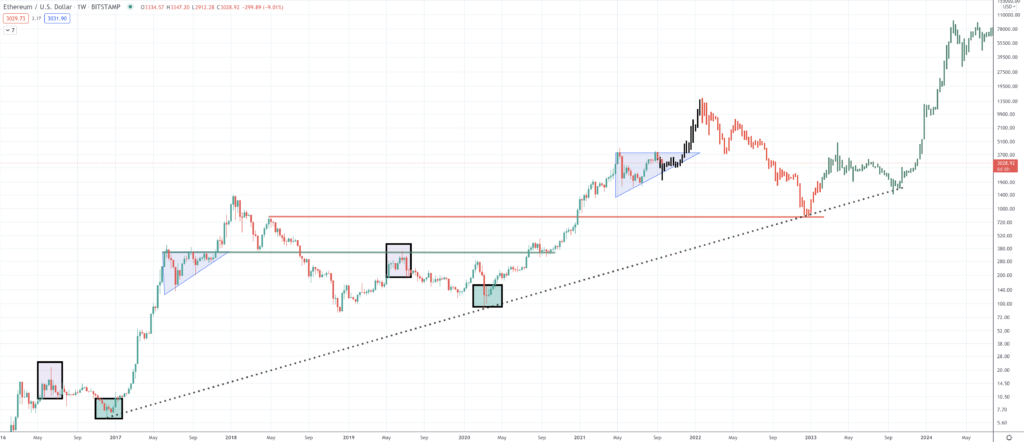 Conclusion: Is Ethereum a Good Investment and How Much Will ETH Be Worth?
There's no denying that Ethereum is a very special technology that could completely change the world as more and more is built on top of the smart contract-focused protocol. Due to this, experts and analysts are both expecting Ethereum projected growth to reach extreme highs. It is currently trading at about $1,200 down from the new peak set in 2021.
Using the table below, you can get an easy top-down look at the minimum and maximum price forecast for Ethereum and use it to understand what is possible in terms of highs and lows.
| | | |
| --- | --- | --- |
| Year | Potential High | Potential Low |
| 2021 | $14,000 | $1,440 |
| 2022 | $10,000 | $1,440 |
| 2023 | $7,200 | $2,600 |
| 2024 – 2025 | $41,000 | $4,500 |
With the asset's price rising and falling to such highs and lows, Ethereum is an especially great asset for traders who can take advantage of these price swings with a long or short position.
Traders can take advantage of such tools provided by trading platforms like PrimeXBT, and open positions with up to 100x leverage on either the ETH/USD pair, or the ETH/BTC pair.
PrimeXBT offers Ethereum alongside other popular cryptocurrencies Bitcoin, Litecoin, Ripple, and EOS, as well as traditional assets such as the most popular forex currencies, commodities, stock indices, and spot contracts for gold and silver.
With Ethereum showing so much promise, having the support from the entire crypto development industry, and is lauded by industry experts and technical analysts alike, it's easy to understand why Ethereum can be a great investment given the expectations and predictions of not only its price but its potential as a technology.
Risk Disclaimer
Investing in or trading gold or other metals can be risky and lead to a complete loss of capital. This guide should not be considered investment advice, and investing in gold CFDs is done at your own risk.
The information provided does not constitute, in any way, a solicitation or inducement to buy or sell cryptocurrencies, derivatives, foreign exchange products, CFDs, securities, and similar products. Comments and analysis reflect the views of different external and internal analysts at any given time and are subject to change at any time. Moreover, they can not constitute a commitment or guarantee on the part of PrimeXBT. The recipient acknowledges and agrees that by their very nature any investment in a financial instrument is of a random nature and therefore any such investment constitutes a risky investment for which the recipient is solely responsible. It is specified that the past performance of a financial product does not prejudge in any way their future performance. The foreign exchange market and derivatives such as CFDs (Contracts for Difference), Non-Deliverable Bitcoin Settled Products and Short-Term Bitcoin Settled Contracts involve a high degree of risk. They require a good level of financial knowledge and experience. PrimeXBT recommends the consultation of a financial professional who would have a perfect knowledge of the financial and patrimonial situation of the recipient of this message and would be able to verify that the financial products mentioned are adapted to the said situation and the financial objectives pursued.