Is Dogecoin dead? This is a question that a lot of enthusiasts of the cryptocurrency markets are asking. Recently, there have been signs of life in this coin, so it is gradually entering the mainstream conversation again.
The Dogecoin value was derived from its blockchain technology, and the fact that it is such a fast payment system. Many investors have started to take another look at Dogecoin, believing that the current value is too low. Because of this, it is time to evaluate where we may be going.
The Rise and Fall of Dogecoin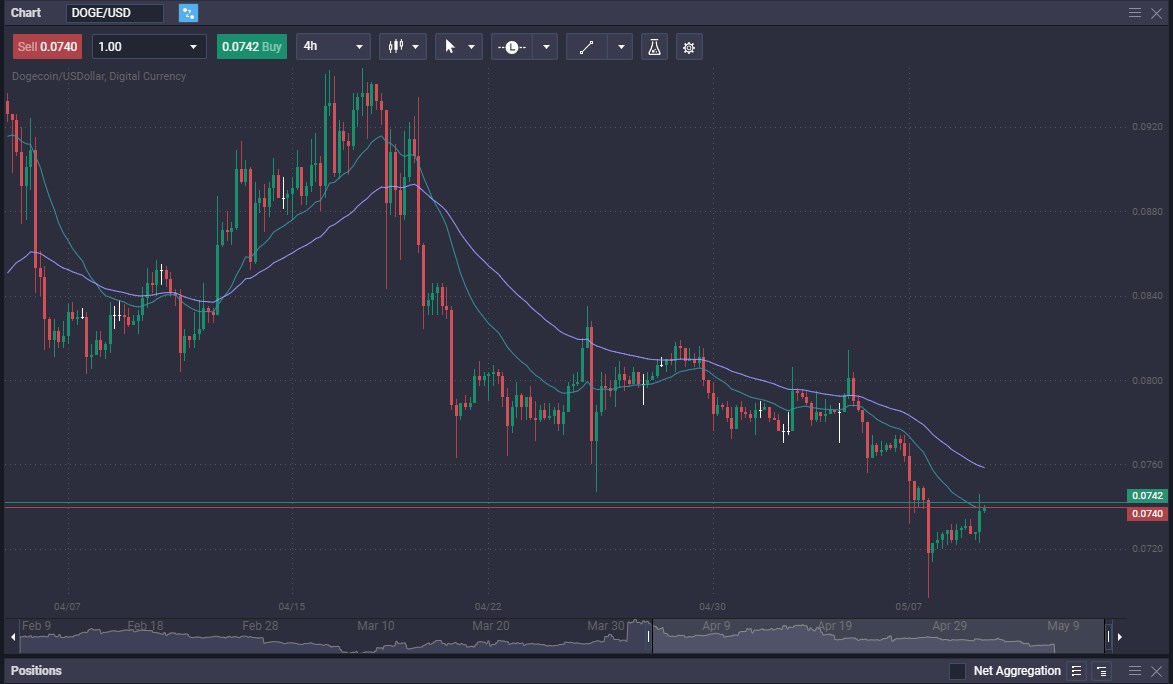 The cryptocurrency Dogecoin was developed in 2013 by programmers Billy Markus and Jackson Palmer. It was designed as a parody of Bitcoin and given the Shiba Inu dog moniker from a well-known internet meme.
Celebrity Endorsements
Dogecoin was initially developed as a joke and received little attention. However, it became well-known when it was employed to generate money for the Jamaican bobsled team's 2014 Winter Olympics participation. Since then, the Dogecoin community has expanded and earned a reputation for being charitable and supportive of one another.
When Mark Cuban and Elon Musk tweeted about Dogecoin in 2021, it received much attention and saw a rise in value. One of the top ten cryptocurrencies by market cap, Dogecoin peaked in May 2021 with a market cap of over $90 billion.
Volatility
However, Dogecoin's value has been volatile, and its exchnage rate has varied dramatically. Although some investors have profited significantly from purchasing and selling Dogecoin, others have lost money. It's crucial to remember that investing in cryptocurrencies can be dangerous and very speculative.
Despite its volatility, Dogecoin is still well-liked by its fans, who keep promoting it as a lighthearted and approachable cryptocurrency. Although its path has been filled with ups and downs, it has undoubtedly affected the cryptocurrency industry.
In this article, we will look at Dogecoin's possible future, the potential ups and downs ahead for the market, and some potential outcomes.
Understanding Dogecoin: The Meme Coin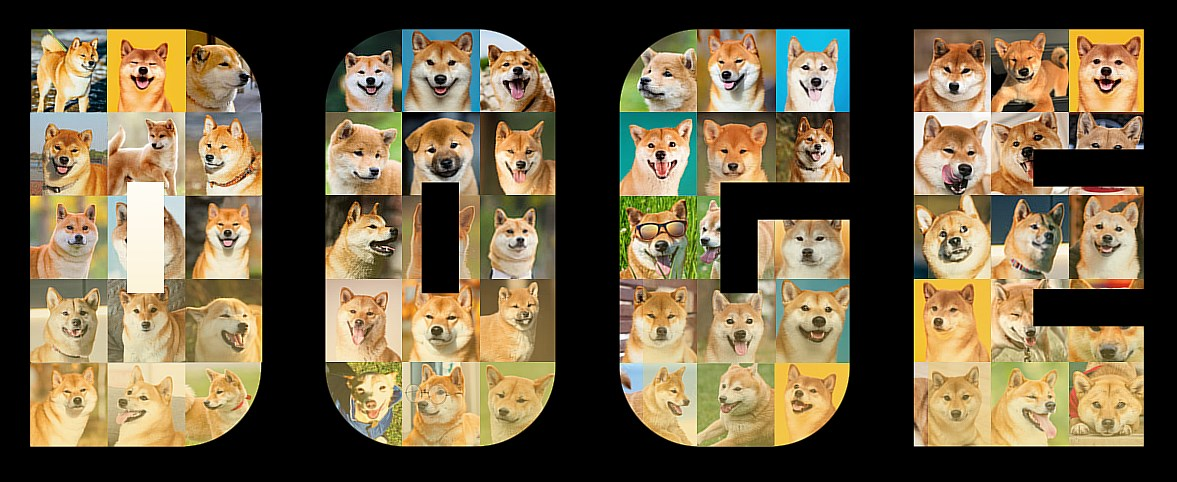 As a joke or fun project, software developer Billy Markus and marketing Jackson Palmer founded Dogecoin in 2013. They blended the time-honored Shiba Inu-themed "Doge" internet meme with the bitcoin frenzy to create Dogecoin. The goal was to reduce the public's fear of cryptocurrencies and increase accessibility. Dogecoin's friendly and giving community quickly became well-known, frequently using cryptocurrency to collect money for various causes.
Dogecoin has gained a hilarious reputation due to its connection to online memes, adorable mascots, and a witty community. This has additionally distinguished it from other, more significant cryptocurrencies like Bitcoin and Ethereum.
Dogecoin shares many features with other cryptocurrencies, such as blockchain technology and a decentralized network. However, it also has some unique features that set it apart from others, such as:
Unlimited Supply: Unlike Bitcoin, which has a finite supply of 21 million coins, Dogecoin has an endless supply. This means that new coins will continue to be created, and there is no hard limit on the total number of coins that can exist.
Fast Transaction Times: Dogecoin's block time is just one minute, so transactions are processed quickly. This makes it a popular choice for small transactions and micropayments.
Low Transaction Fees: The fees for processing Dogecoin transactions are typically much lower than other cryptocurrencies, making it an affordable choice.
Supportive Community: Dogecoin has a large and enthusiastic community of supporters who often use the currency for charitable causes and donations. This has helped to create a unique culture around cryptocurrency and a sense of community among its users.
Dogecoin's Market Performance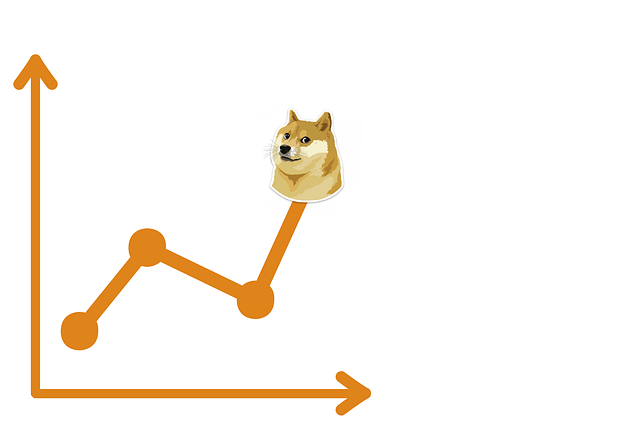 The DOGE price has fluctuated a lot over the years. Early on, the cost remained constant, circling $0.0002 for several years. However, in 2021, Dogecoin's value soared, reaching a record-breaking high of $0.73 in May. The DOGE exchange rate has substantially decreased since then, and as of May 2023, it is currently trading at about $0.13.
Price-Influencing Factors:
Throughout its history, Dogecoin's price has been influenced by various variables, including celebrity endorsements, market sentiment, and social media hype.
Celebrity sponsorships: One of the essential elements that have affected Dogecoin is celebrity sponsorships. Elon Musk, the CEO of Tesla, started tweeting about Dogecoin at the start of 2021, which drove the exchange rate.
Dogecoin has received public endorsements from many other celebrities, including rapper Snoop Dogg and businessman Mark Cuban, which has raised the value of the cryptocurrency.
Market Attitude: Similar to other cryptocurrencies, Dogecoin's cost is affected by the market's attitude. DOGE typically increases when the cryptocurrency market is expected to do well. In contrast, the value of Dogecoin tends to decrease when there is a downturn in the market mood.
Social Media Chatter: The performance of Dogecoin's value has also been influenced by social media chatter. There is a dedicated community for cryptocurrency on social media sites like Reddit and Twitter, and these communities can assist in sparking interest and boosting the demand and value.
Compared to other cryptocurrencies:
When compared to other cryptocurrencies, Dogecoin's performance has been highly variable. Although it has occasionally experienced substantial gains, its value has sharply declined. In contrast, although they have also experienced some volatility, cryptocurrencies like Bitcoin and Ethereum have traditionally been more stable.
In addition, Dogecoin does not have a restriction on its total quantity, unlike Bitcoin and Ethereum, which implies that it may eventually be subject to inflationary forces.
– Advice: Include charts and data to support your analysis
Recent Developments and News
In late April of 2023, several "meme coins" attracted attention. This led to a strong performance by Dogecoin, but by the time May rolled around, there was a significant weakness. While this market has seen a bit of momentum, it occasionally happens, as there is no confirmed case use scenario for Dogecoin or the Dogecoin network.
As we have seen several times, a lot of the noise in the Dogecoin market was short-lived and based almost entirely on social media hype and the recent rally that has been seen in bigger coins such as Bitcoin and Ethereum. However, the altcoins are already showing signs of weakness again.
Dogecoin does have the potential to grow, and there could be cases for its use. However, it is an inflationary coin, and therefore it would make more sense for something else to catch on. Most of the use cases for Dogecoin have been around speculation. Although there are attempts to make the Dogecoin markets soar again through uses, it is a long way from distinguishing itself from so many other competitors.
Challenges Dogecoin Faces
DOGE doesn't always shine, and there are some things that you need to be aware of before putting you invest.
Threats and Challenges:
Dogecoin has a lot of threats and challenges, not the least of which would be from another crypto. Crypto investors tend to look forward, and while it is a quick network, the reality is that crypto assets are still in their infancy, and a lot of work will be necessary for Dogecoin to remain viable.
Lack of Fundamental Value: Dogecoin's lack of fundamental value is one of the main obstacles to its future growth. In contrast to other cryptocurrencies like Bitcoin and Ethereum, Dogecoin has no practical application or utility outside of speculative purposes.
Regulatory Risks: Because the cryptocurrency market is largely unregulated, there is a chance that governments could enact laws that restrict or outright forbid the usage of cryptocurrencies.
Market turbulence: As evidenced by Dogecoin's previous performance, the cryptocurrency market has a history of being extremely erratic, and there is a chance that Dogecoin's price level could drop significantly in the future.
Competition from Other Cryptocurrencies: Other cryptocurrencies that provide more cutting-edge technology and more stable ecosystems are a serious threat to Dogecoin.
Factors that might prevent its revival include:
Meme culture is something that is very flaky, and at this point people are willing to use fiat currency. However, there are other things that you want to keep in mind before you run out and buy Dogecoin.
Declining Celebrity Endorsements: Lowering celebrity endorsements may lower social media buzz and Dogecoin demand.
Lack of Innovation: Dogecoin has not experienced much innovation in recent years, which could cause it to lag behind other cryptocurrencies in technological advancement.
Negative Market Sentiment: If investors have a pessimistic view of the cryptocurrency market, the value of Dogecoin may decline. However, this has been changing according to the latest data, so many analysts believe that we have seen the worst. In general, meme coins have a widespread adoption problem as well.
Opportunities:
Increased Adoption: If Dogecoin becomes more widely accepted as a form of payment or a store of value, demand for it may rise significantly. As far as a payment system is concerned, it is a very fast way to send money.
New Use Cases: If Dogecoin were to see the emergence of new use cases, this might assist raise its intrinsic value and draw in more investors.
Improved Technology: Dogecoin may become more appealing to investors and developers if new technology is created that enhances its scalability, security, or utility.
Overall, there are opportunities for Dogecoin to continue to expand and evolve despite dangers and problems involved with its future growth. Investors must maintain a balanced approach, considering both potential risks and opportunities.
Expert Opinions and Price Predictions
While there is only a handful of places that accept Dogecoin because of its high volatility, expert opinion seems to be generally positive as the cryptocurrency landscape improves overall. It is worth noting that most crypto exchanges still offer trading in DOGE, something that cannot be said for so many other meme coins. Rember that this doesn't constitute investment advice, and you should do your own research.
The experts
News Direct believes that the meme coin could make a significant move over the next bull market, with steady growth over the next few years. $0.182 is the price prediction that they are calling for in 2024, with potential to reach as high as $0.95 in 2025. Their prediction of $1.30 in 2030 is based on the strong community and network transaction speed, and their own proprietary technical indicators.
The Coin Republic suggests that DOGE should continue to strengthen, with a potential to reach as high as $0.25 sometime in 2023, they readily admit that the $0.10075 needs to be broken above, as it could be a major barrier.
Coinpedia is a bit more modest in its price prediction, believing that the coin could reach $0.158 by the end of the year and could even reach $1.00 during 2029 and maybe even higher, perhaps $1.195 by 2023.
A disclaimer
Understand that price predictions should be taken with a grain of salt, as the future isn't known. After all, the world of crypto is changing rapidly. However, in the crypto community, the Dogecoin believers are some of the most fervent crypto holders.
Should You Invest in Dogecoin Now?
The risks and rewards of investing in Dogecoin are all over the place. After all, the entire crypto market is generally struggling, and coins further out on the risk spectrum will continue to be difficult to lift prices of. One way to look at the possibility of trading the market, you may also wish to use technical analysis as well as respected positive predictions.
When you decide to invest in Dogecoin, it is important to ensure that your allocation is reasonable, as the volatile nature of a meme coin means that you can lose money quite rapidly under the wrong conditions. With markets like Dogecoin, it is essential to build a portfolio slowly, as you will need to see the Dogecoin price move in your favor to take on more risk.
Regardless, investing in the crypto market is betting on the future. As crypto investors are always looking to the possibilities of what crypto can be, the Dogecoin price could reflect that in the future.
Crypto, in general, is starting to recover a bit in 2023, after a massive selloff. This is when traders and investors will look at the possibility of a bull market in the future. This has been seen in the DOGE price as many crypto investors have been looking to branch out.
The outlook for Dogecoin is a bit mixed, but there are a lot of believers out there, and it is worth mentioning that this coin has been very desirable in the past, and there are signs that perhaps some are returning to it. If this ends up being something that can sustain itself, DOGE could be a big winner. However, it is a stretch to think it will be the most valuable cryptocurrency any time soon. It is far too highly volatile for that to come true.
Conclusion: Is Dogecoin Dead, or Can It Make a Comeback?
Dogecoin has had a tumultuous journey in the cryptocurrency market, from its inception as a joke coin to its peak market cap of over $90 billion in May 2021, and its subsequent decline. Despite its volatility, Dogecoin remains popular among its supporters, who appreciate its friendly community, fast transaction times, low fees, and humorous reputation.
However, the lack of fundamental value, regulatory risks, market turbulence, and competition from other cryptocurrencies significantly challenge Dogecoin's future growth. Furthermore, predictions and expert opinions regarding its future price are mixed and should be taken carefully.
Investing in Dogecoin can be risky, and investors must carefully consider potential risks and opportunities. Regardless of the uncertainties, staying informed about the cryptocurrency market and making educated investment decisions is crucial. While Dogecoin's future may be uncertain, it is always possible to make a comeback with new use cases and improved technology, and it is worth keeping an eye on its future developments.
The Dogecoin market has been very volatile over the years, so keeping an eye on developments and price action, the DOGE markets can offer opportunities that the prudent trader can take advantage of. Furthermore, the most important factor will be paying attention to how many places accept Dogecoin.
While this article does not constitute investment advice, it is important to recognize that DOGE is a risky investment. It has been in a bear market for some time, and the meme coin continues to move on the whims of fads more than anything else. However, with its faster payment network, there is the possiblility that it becomes something more that people will be willing to invest money in.
Risk Disclaimer
Investing in or trading gold or other metals can be risky and lead to a complete loss of capital. This guide should not be considered investment advice, and investing in gold CFDs is done at your own risk.
The information provided does not constitute, in any way, a solicitation or inducement to buy or sell cryptocurrencies, derivatives, foreign exchange products, CFDs, securities, and similar products. Comments and analysis reflect the views of different external and internal analysts at any given time and are subject to change at any time. Moreover, they can not constitute a commitment or guarantee on the part of PrimeXBT. The recipient acknowledges and agrees that by their very nature any investment in a financial instrument is of a random nature and therefore any such investment constitutes a risky investment for which the recipient is solely responsible. It is specified that the past performance of a financial product does not prejudge in any way their future performance. The foreign exchange market and derivatives such as CFDs (Contracts for Difference), Non-Deliverable Bitcoin Settled Products and Short-Term Bitcoin Settled Contracts involve a high degree of risk. They require a good level of financial knowledge and experience. PrimeXBT recommends the consultation of a financial professional who would have a perfect knowledge of the financial and patrimonial situation of the recipient of this message and would be able to verify that the financial products mentioned are adapted to the said situation and the financial objectives pursued.