Bitcoin has become a very popular asset to invest in through the years. The coin may be over 11 years old now, but its place on the mainstream market as an investable asset has only really taken off in the past few years. 
The cryptocurrency has broken into the mainstream in such a way that the world's richest man has pumped billions of dollars into it; some of the globe's biggest companies are putting their capital into it, and millions of individual investors are buying up Bitcoin asw a way to grow their money.
The question is, now in 2021, should I invest in Bitcoin?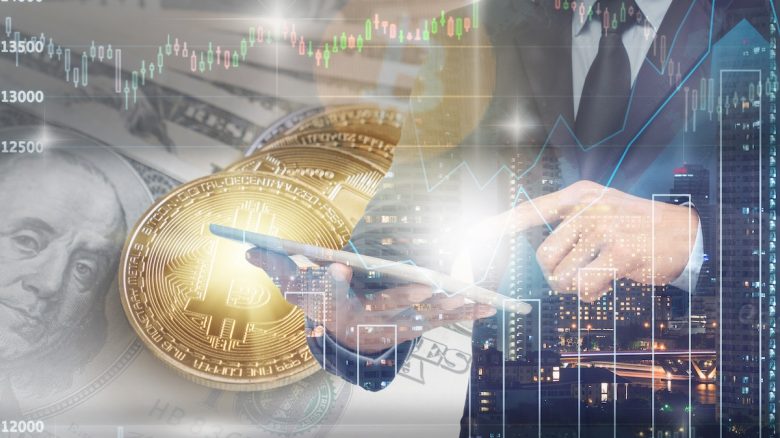 Introduction
Some of the reasons that Bitcoin has become such a popular asset, and the reasons why people invest in Bitcoin goes beyond its price movements. However, it is important to note that Bitcoin is a very volatile asset and its price fluctuations can be as big as 40% — up or down — in a day. This can lead to big losses, but also big wins.
Bitcoin is also entirely digital and has very little barrier to entry for people wanting to invest in the coin. Investing can be done simply with a smartphone and as little as $10 dollars. Bitcoin also is decentralized and is not controlled by a bank or company which has autonomy to change things around — Bitcoin is very much an asset for the people.
What Is Bitcoin?
First, it is important to understand the basics of what Bitcoin is to know if it is right for you to invest in. Bitcoin is known as a peer-to-peer electronic cash system and was created to work like digital cash which was not controlled by banks.
However, as Bitcoin's adoption into the mainstream has grown, it has changed its designation somewhat to be more like a digital gold than a digital cash. Bitcoin has all the hallmarks of an asset that can grow in value as it is anti-inflationary, scarce, and in demand.
Moreso, Bitcoin is decentralized, entirely digital, and based upon a new technology (Blockchain) which is making a big impact in the world currently. All of these factors have seen Bitcoin going from being worth less than one cent to booming to over $60,000 per coin.
How Has The Bitcoin Price Performed?
Bitcoin's rise to being such a popular asset has a lot to do with its price movements. In fact, the way in which Bitcoin's price grew — especially over 2017 when it hit its first parabolic movement — is one of the key reasons it is such a mainstream investable phenomenon.
Overall, Bitcoin has shown itself to be the best performing asset of the last decade with its returns — but it has been a rocky road. The coin has climbed as high as $60,000 but it was valued at around $3,000 less than a year before that price high.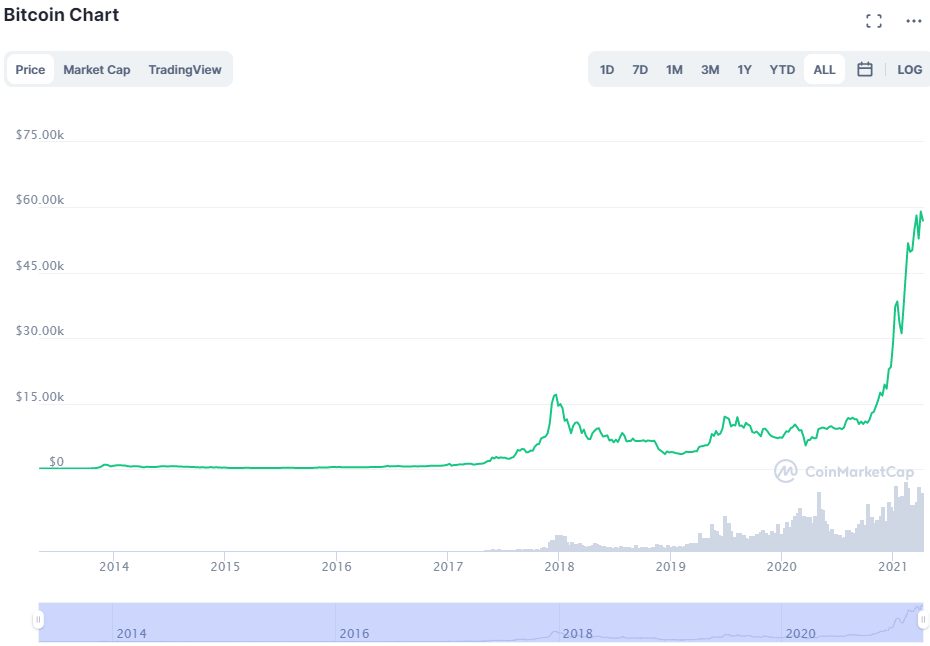 As is clear from the above price chart that shows the entire history of Bitcoin's price, the coin has performed incredibly well. The recent price spike towards the end of 2021 has dwarfed the coin's previous all time high that is visible at the end of 2017.
What this chart might also be showing is that the price of Bitcoin looks like it might be topping out and that a big fall in price could be around the corner. While the parabolic movement of the coin might necessitate a correction soon — there is a lot in favour of Bitcoin's price continuing to rise today, and into 2021.
Should You Invest In Bitcoin Right Now?
Many investors will want to know when it is a good time to invest in Bitcoin. It is very difficult to accurately predict when to get into the market, but it would be safe to say that Bitcoin is generally a good investment at the moment because of the growing levels of excitement and adoption around the coin.
As an example, the CEO of MicroStrategy, a massive computer corporation, has been constantly buying up millions of dollars worth of Bitcoin since the latter part of 2020. Even most recently, CEO Michael Saylor bought another large chunk of Bitcoin as part of his company's investment strategy.
Many other big name investors, as well as celebrities, are also investing in Bitcoin currently — none bigger than the world's richest man Elon Musk. Musk believes that Bitcoin is not only a good investment now, but that it has a big role to play in the future of money and investing.
Weighing Risk And Reward
While it would be easy to throw a lot of money into Bitcoin now and hope for big returns a few months or even years down the line. Like with any investing, it is important to weigh up the risk and reward involved.
As mentioned before, Bitcoin is extremely volatile, and this can be very difficult for some investors to handle. While it has seen an impressive upward trend over the past several months, nobody knows how long that will last. The cryptocurrency has experienced wild price fluctuations in the past, sometimes losing up to 80% of its value.
Between 2017 and 2019, for instance, Bitcoin jumped from around $1,000 to more than $17,000, before it plummeted back to around $3,000.
Bitcoin is also not exactly fulfilling a true role in society as it was intended too. Bitcoin was meant to be the future of money and a new way to transact, but ironically, its ability to rise in price so much has made it a very poor tool for transaction.
But, many of these concerns can be brought up with a number of different assets or commodities and thus it becomes about managing your risk and your reward for investing in such a nascent and burgeoning asset.
The Potential For Bitcoin Investors
With all this being said about Bitcoin's risk, there is also a lot of potential for investors. Bitcoin offers potential that a lot of other assets can not even attempt to match. This is seen when looking at Bitcoin in the last decade as the price went from being valued at $1 in February of 2011 to being worth $55,000 10 years later.
However, all of this potential is based upon the niche that Bitcoin can carve into society going forward. More use cases, more adoption, and more normalisation of Bitcoin will lead to higher and higher prices.
As Danny Cox, from the financial services company Hargreaves Lansdown, says: "Cryptocurrencies could remain niche, become mainstream, vanish without trace or anything in between, and any investment should be considered as very high risk."
Mark Hipperson, chief executive of Crypto platform Ziglu, also argues the case for digital coins going mainstream. "With more and more big brands such as Tesla and Starbucks accepting crypto, [Starbucks is testing a way to let users of its mobile app pay for coffee and food with the cryptocurrency Bakkt Cash, for example] there now seems to be little doubt that one day soon crypto will be accepted at as many places as traditional currencies."
Is There A Less Risky Way Of Investing In Bitcoin?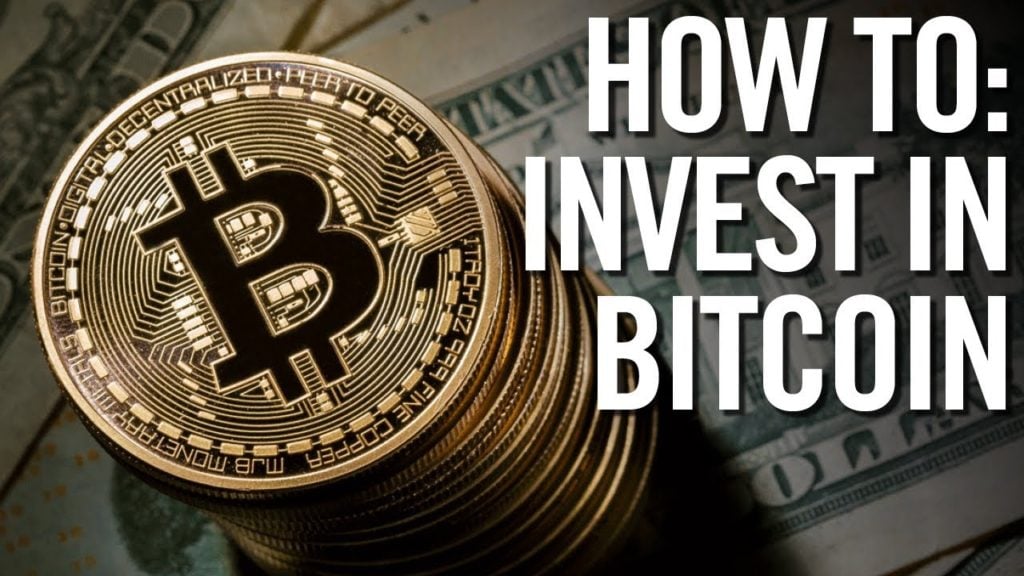 Trading
Bitcoin investing is a real one way street in terms of potential, and because of the high level of volatility in the market, there are times when your investment will be hemorrhaging money and leading to big losses.
However, trading puts you far more incontrol of your assets as you can become reactive to the market and move away from losses before they become a problem. Trading also offers up different tools and strategies — such as shorting — which will let you make profits regardless of the market movements.
Shorting lets you bet against the market and actually make money if the price of Bitcoin goes down — this means there is less risk of losing money in a general market fall. Additionally, trading allows you to leverage, another tool that can increase profits greatly.
Leverage in Bitcoin means you borrow capital from a platform in order to make your trades bigger and also increase your potential profit returns. This is also a less risky way to approach it as you do not have to sink as much capital into a trade to make it worthwhile.
Copy trading
Copy trading is also another really effective way to mitigate risk in Bitcoin investing. Like trading yourself, copy trading lets you choose a successful, skillful and experienced trader and copy their trades in order to make you money off your initial investment.
Copy trading takes a lot of the risk of novice traders out of the equation as the hard work is done by professionals who are incentivized to make themselves money while inadvertently making you money as well.
Both trading, with shorting and leveraging, as well as copy trading can be done on an award-winning Bitcoin-based trading platform called PrimeXBT — you can sign up quickly and simply here.
Conclusion
Bitcoin is probably one of the most talked about, but least invested in, assets around. There is a lot of excitement and potential in the coin for the future, but many people are still unsure, or uneducated on it.
However, in 2021, the idea of investing in Bitcoin is becoming more and more normalized as the likes of Michael Saylor and Elon Musk lead the way in inspiring others to invest. It may be a very different asset from what is normally found by investors, but it is also an asset that offers a lot more than traditional assets.
FAQ: Frequently Asked Questions
What is Bitcoin's price going to be in 2021
It is very hard to say what the exact price of Bitcoin will be at any given time, but predicting does become easier on smaller time periods. Many people feel that the price of Bitcoin, despite being so high currently, can grow to be as high as $100,000 by the end of the year.
Should I Invest in Bitcoin?
There are a lot of reasons to invest in Bitcoin, but it is very dependent on personal appetite and experience. However, Bitcoin can be very simple and cheap to invest in to start, and it is worth at least testing out the waters.
What is the best way to profit with Bitcoin?
Bitcoin can be simply bought and held onto as a way of investing and profiting, but it is not the most efficient or effective way. Trading offers a lot more control and potential for bigger profit, especially if you start to incorporate leverage and copy trading into your strategy.
Risk Disclaimer
Investing in or trading gold or other metals can be risky and lead to a complete loss of capital. This guide should not be considered investment advice, and investing in gold CFDs is done at your own risk.
The information provided does not constitute, in any way, a solicitation or inducement to buy or sell cryptocurrencies, derivatives, foreign exchange products, CFDs, securities, and similar products. Comments and analysis reflect the views of different external and internal analysts at any given time and are subject to change at any time. Moreover, they can not constitute a commitment or guarantee on the part of PrimeXBT. The recipient acknowledges and agrees that by their very nature any investment in a financial instrument is of a random nature and therefore any such investment constitutes a risky investment for which the recipient is solely responsible. It is specified that the past performance of a financial product does not prejudge in any way their future performance. The foreign exchange market and derivatives such as CFDs (Contracts for Difference), Non-Deliverable Bitcoin Settled Products and Short-Term Bitcoin Settled Contracts involve a high degree of risk. They require a good level of financial knowledge and experience. PrimeXBT recommends the consultation of a financial professional who would have a perfect knowledge of the financial and patrimonial situation of the recipient of this message and would be able to verify that the financial products mentioned are adapted to the said situation and the financial objectives pursued.