Bitcoin, Ethereum, and other cryptocurrencies are the talk of finance once again, and everyone wants to own a piece of the action. But as prices of Bitcoin trend toward six digits and Ethereum towards five, these top cryptocurrencies by market cap are becoming too expensive for most investors.
That leaves crypto newcomers with few options to get coins. Crypto enthusiasts can buy coins, or trade coins for a profit, which can increase the overall coins they hold. Cryptocurrencies can be staked for a reward, which will compound the total coins one holds. There are also ways to get cryptocurrencies for free, such as airdrops and crypto faucets.
This guide will focus on the cryptocurrency faucet – a completely free and perfectly legal way to earn crypto. And while in most cases a promise of free crypto is almost certainly too good to be true and a scam, crypto faucets are safe and can actually provide BTC, or other cryptocurrencies for no cost at all.
Here is everything you need to know about this source of earning cryptocurrency for free.
What Are Crypto Faucets?
A faucet in normal terms, is typically a source of water. You simply turn it on, and water pours out of it until you turn it off. In cryptocurrency terminology, a crypto faucet is based on a similar concept. But instead of water, out pours cryptocurrencies.
By definition, a crypto faucet is a website, application, or otherwise that is designed to distribute incremental amounts of crypto assets as a reward for completing easy tasks. The task can be something as simple as clicking a button or passing a CAPTCHA to prove you are a human at regular intervals throughout the day.
Crypto faucets typically provide a crypto microwallet that a user is in control of, where crypto rewards are deposited. Many of these wallets will offer incentives similar to DeFi projects for keeping funds stored within the wallet. These rewards are distributed separately as an APY.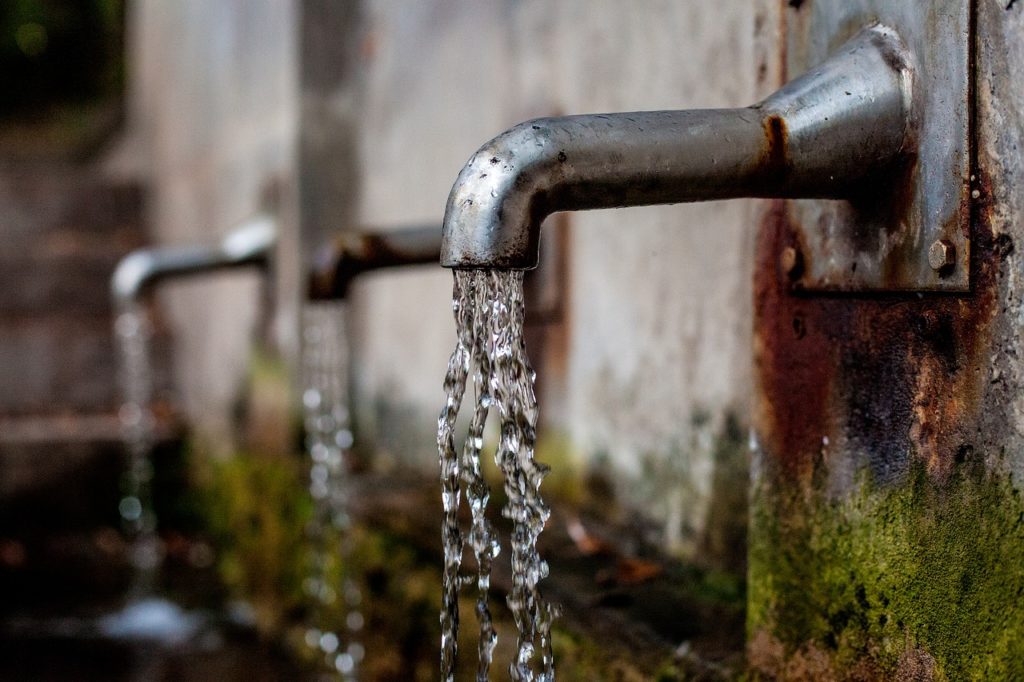 Using the water faucet analogy, the crypto rewards can be thought of as tiny droplets that when gathered together begin to turn into a larger sum. Enough tiny droplets can fill an entire bucket of water eventually, and that is the theory behind using crypto faucets.
Unlike buying the right altcoin that goes to the moon, or trading on margin and making a large sum of money quickly, crypto faucets are extremely small, slow, and steady ways to earn cryptocurrencies. Do not expect to get rich overnight. The minimal amounts of crypto, however, can eventually add up. Plus, only a few dollars invested in BTC ten years ago would be worth millions today, so never underestimate the potential of small amounts of crypto.
First Bitcoin Faucet: How Did Crypto Faucets Come Into Existence?
The very first faucet software was called "The Bitcoin Faucet" and was created by Massachusetts-born software developer Gavin Andresen. Andresen was once declared the lead developer of Bitcoin by Satoshi Nakamoto.
The earliest version of the faucet gave away "5 Bitcoins per visitor" simply for solving a CAPTCHA and entering a BTC address to receive the coins. The website even asked other users with Bitcoins to "help" distribute them more broadly by sending coins to the faucet address to be given out to others.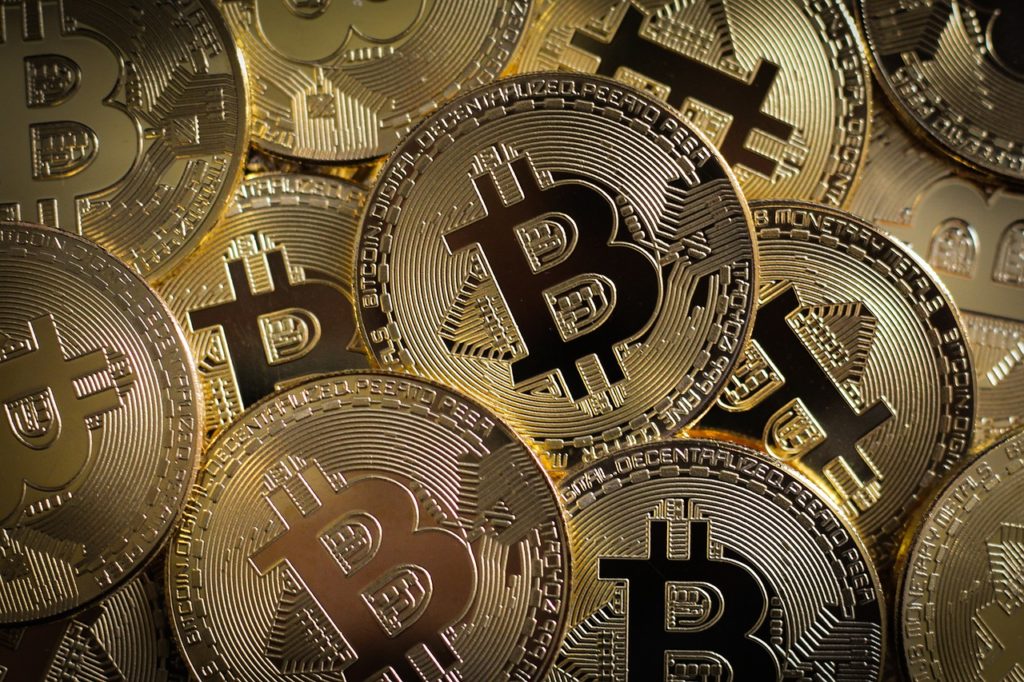 Why Were Crypto Faucets Created?
Why do this, you might be asking? Well, even Andresen said on the website that he wants "Bitcoin to be successful," so he created the faucet to give others some coins to start with. Bitcoin was worth only pennies at the time, so it wasn't like hundreds of thousands of dollars were being given away. But the situation proves that even small amounts of value can turn into a large sum over time with faucets.
Basically, Andresen found a way to make Bitcoin become more decentralized and started the network effect that is still going strong today.
The idea of them is very similar to crypto airdrops, which is to get more coins in the hands of crypto holders, help to make them more decentralized, which in turn improves security of the network.
How Does A Cryptocurrency Faucet Work?
A cryptocurrency faucet works various ways depending on the faucet, but all of them essentially require users to complete tasks in exchange for a small amount of cryptocurrency.
Users must interact with a website or smartphone app to access such crypto faucet platforms. Once there, the tasks a user is required to complete will vary. In some cases, simply completing a CAPTCHA like the original is enough, while others require more time consuming tasks such as visiting other websites, watching videos and advertisements, playing faucet games, or shopping at certain retailers.
Occasionally, these tasks or the rewards themselves are time locked, meaning that a user can only visit and complete these tasks so many times within a time frame. This further limits earnings and requires discipline and consistency to continue to stack crypto this way.
The faucet will either provide a micro wallet for you, or ask you to enter a BTC wallet where rewards are distributed. It is recommended to use a separate BTC micro wallets and addresses from your primary crypto holdings. The faucet will only be paid in satoshi.
Today, there are several crypto faucet-like apps that provide free BTC and other cryptocurrencies for completing tasks like shopping at a retailer. The BTC is distributed as cash-back, which is on the same concept of early crypto faucets and completing tasks to get coins.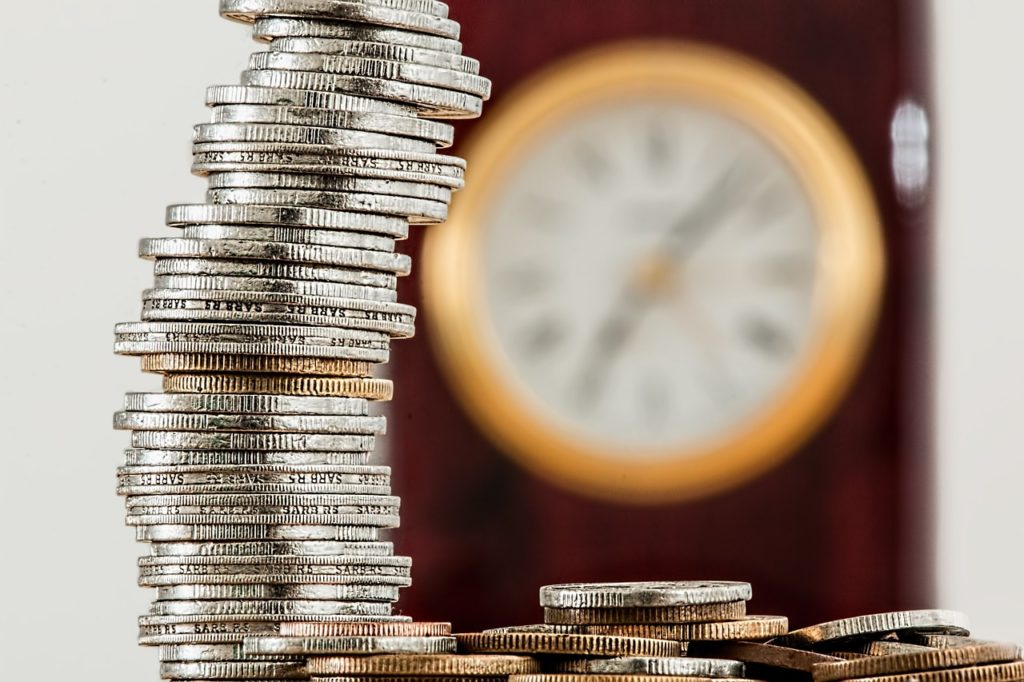 Crypto Faucet: Passive Income, Or Waste Of Time?
Crypto faucets do take some participation from users to complete tasks and visit the websites to access the faucet, so it is a stretch to call a crypto faucet a passive income source. The income is also so negligible, it is more of an incremental way to add to crypto holdings overall. The amount of faucets and time required to produce meaningful income simply isn't possible with how little crypto is given.
That said, it would be an equal stretch to say that crypto faucets are a waste of time. Early faucets for Bitcoin awarded 5 BTC and at the time was only worth pennies. Today, that is more than a quarter million dollars. Users then might have assumed earning just pennies would be a waste of time and passed on this easy opportunity. Do you really want to do the same and brush it off as useless?
Is It Safe? A Warning On Crypto Faucet Scams
Crypto faucets are safe in practice, and are perfectly legal, but as with anything else in the cryptocurrency industry, there are often hacks and scams that can steal users' funds or personal information, so some caution is necessary when using crypto faucets.
For example, in some cases, users have not received the coins they requested for withdrawal, although the users have completed all the required tasks. In other situations, the circumstances have been worse. Users have been duped into providing the private key to the crypto wallets, only to have their funds stolen.
Some crypto faucets are phishing sites in disguise that are designed to steal any personal information they can, or install malware to a user's computer that logs keystrokes and passwords, or potentially causes a clipboard to copy and paste a hacker's crypto address instead.
Always do your research regarding which crypto faucets are considered the safest and which are scams. The easiest way to do so, is to go to Google and search the faucets name and the word scam. If negative results come up, stay away. If users share positive experiences, then it could be worth testing. Other websites rank the best crypto faucets in order to send users to the safest and most legitimate platforms.
List Of The Most Popular Bitcoin Faucets
We are not associated with any of the crypto faucets included in this list, and the list has been created using widespread user feedback from social media, Reddit, crypto forums, and more. The reputation of a faucet can change at any time, so be certain to understand the risks and do additional research always.
While nothing will ever come close to beating the original Bitcoin Faucet by Gavin Andresen offering 5 BTC to users, several free and passive Bitcoin faucets exist today. Here are some of the most popular Bitcoin and crypto faucets available today.
Bitcoin Faucets
Free Bitco.in

– Free Bitco.in is one of the oldest and best cryptocurrency faucets on the internet, giving away time locked BTC, but also allowing you to wager that BTC to earn more. There are also regular prizes awarded, such as a Lambo given out to the community which is why it is the biggest Bitcoin faucet today.

Cointiply

– Cointiply lets users complete surveys, play games, watch videos, and other tasks to earn free BTC. It also offers a mobile application.

Fire Faucet

– Fire Faucet is the same, asking users to complete surveys and other tasks but also includes support for 12 other cryptocurrencies, and extra bonuses like daily rank rewards, achievements, and more.
Ethereum Faucet
Ethereum-Faucet.org

– The faucet itself shows a closed status, but the website continues to allow users to earn crypto rewards. Because of its long reputation as a legit faucet, it is still worth visiting.

Allcoins.pw

– When the website says "Allcoins" it must include a wide list of cryptocurrencies, and it doesn't disappoint. In addition to Ethereum they recently listed Terra and Elrond.

Dutchy CORP

– Dutchy auto faucets can earn users crypto consistently. It also includes a list of ongoing airdrops, which is another way to earn free crypto assets.
Litecoin Faucets
Fire Faucet

– Fire Faucet asks users to complete surveys and other tasks but is one of the few platforms that actually includes LTC among the cryptocurrencies that can be earned. Earned cryptocurrency is sent to a LTC wallet.

Moon Litecoin

– UPDATE: Moon Liteco.in is no longer active.
Bitcoin Cash Faucet
Faucet Crypto

– This appropriately named website provides an easy to use crypto faucet that also distributes BCH.

Faucet Pay

– The feedback on Faucet Pay is limited, but they are among the few that do offer BCH as part of their faucets. Consider doing more research on this faucet.
Monero Faucet
Monerofaucet.info

– Monero Faucet is the de-facto faucet for XMR cryptocurrency.

Allcoins.pw

– Allcoins.pw has an extensive range of altcoins to choose from, and recently added Terra and Elrond.
zCash Faucet
Global Hive Faucet

– Global Hive lets you claim crypto daily to a zCash wallet and is one of the most popular and high paying Zcash faucets available today.

Pipeflare Faucet

– Pipeflare lets users compete in games and an online community for crypto-based prizes.
Tron Faucet
Free Tron

– Free Tron is one of the best looking and easiest to use faucets, offering up to $300 worth of TRX tokens every hour.

Xcolander

– This multi-coin faucet website promotes Bitcoin Gold currently but it also supports Tron and other coins.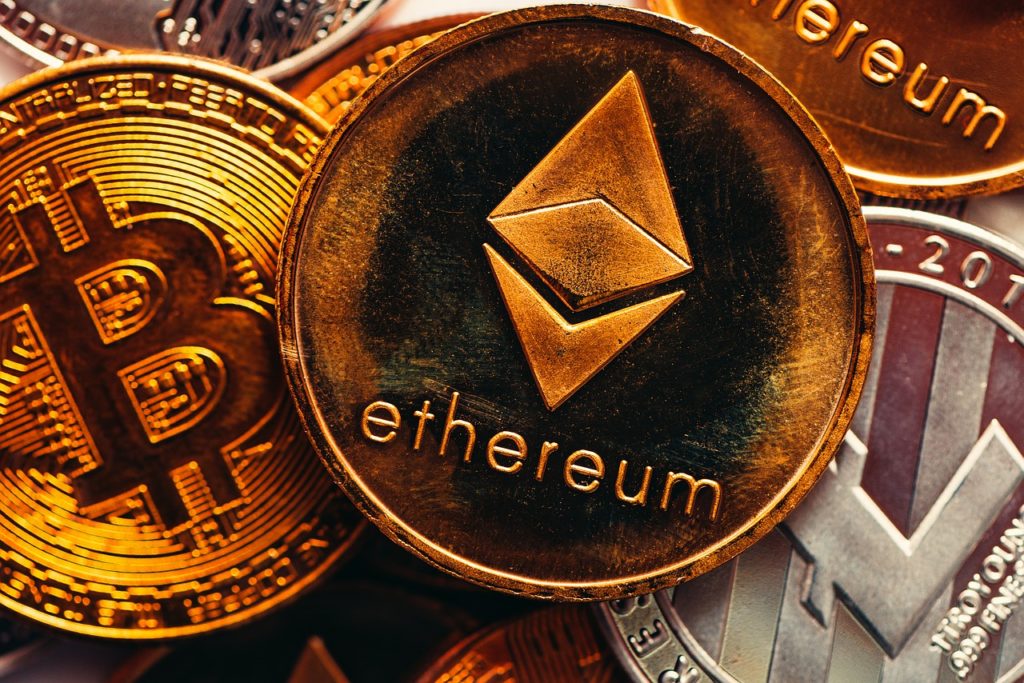 Crypto Faucets: Conclusion
Crypto latecomers looking for ways to earn Bitcoin and other cryptocurrencies for free often look to faucets. In the early days, this paid off extremely well. Today, these small amounts of crypto may never be worth what the early 5 BTC that was distributed is worth, but that shouldn't deter anyone from faucets if they have no other way to earn free crypto and don't have the money to buy it.
Other ways to earn free crypto is to participate in crypto staking using the Covesting yield account system on PrimeXBT. By staking crypto, users get an APY reward payout in cryptocurrencies back to their staking account.
Users can also make passive income by participating in the PrimeXBT referral program, which earns users up to 20% commissions on the trading fees of any users referred. The referral program also runs four levels deep, so any referrals your referrals bring in can also pay out in BTC, ETH, USDT, or USDC.
PrimeXBT is an award-winning margin trading platform offering a variety of tools for passive and active income.
The concept of free crypto is hard to make sense of, and seems too good to be true. Therefore there are often many questions that remain unanswered. Here are some of the most frequently asked questions and answers to help you understand crypto faucets.
FAQ: Frequently Asked Questions
What Is A Faucet In Blockchain?
A faucet in blockchain is a tool that distributes crypto assets to help with decentralization and network effect.
Are Crypto Faucets Legit?
Crypto faucets are legit, although today they only provide incremental amounts of crypto holdings, and like all things, there are also scams to beware of.
Do Bitcoin Faucets Still Exist?
Plenty of active crypto faucets still exist, although some of the most famous ones are now defunct.
How To Start A Bitcoin Faucet?
Simply visit any of the faucets listed above and experiment with each to find the best for you. Also be sure to do additional research for risk and safety reasons.
Are Cryptocurrency Faucets Profitable?
Cryptocurrency faucets can be profitable over time with consistency, and depending on the coin itself that is chosen.
Can You Make Money With Bitcoin Faucets?
As long as the faucet you have chosen is among the trusted cryptocurrency faucets, any of the Bitcoin earning websites can indeed make you money by giving you free coins.
Are Automatic Bitcoin Faucets The Same As Mining?
No, Bitcoin mining is a completely different concept and isn't free. It requires energy to mine BTC.
Risk Disclaimer
Investing in or trading gold or other metals can be risky and lead to a complete loss of capital. This guide should not be considered investment advice, and investing in gold CFDs is done at your own risk.
The information provided does not constitute, in any way, a solicitation or inducement to buy or sell cryptocurrencies, derivatives, foreign exchange products, CFDs, securities, and similar products. Comments and analysis reflect the views of different external and internal analysts at any given time and are subject to change at any time. Moreover, they can not constitute a commitment or guarantee on the part of PrimeXBT. The recipient acknowledges and agrees that by their very nature any investment in a financial instrument is of a random nature and therefore any such investment constitutes a risky investment for which the recipient is solely responsible. It is specified that the past performance of a financial product does not prejudge in any way their future performance. The foreign exchange market and derivatives such as CFDs (Contracts for Difference), Non-Deliverable Bitcoin Settled Products and Short-Term Bitcoin Settled Contracts involve a high degree of risk. They require a good level of financial knowledge and experience. PrimeXBT recommends the consultation of a financial professional who would have a perfect knowledge of the financial and patrimonial situation of the recipient of this message and would be able to verify that the financial products mentioned are adapted to the said situation and the financial objectives pursued.