The global stock market is enormous, filled with companies trading publicly across various regional financial markets. 
Because there are so many stocks out there and such a variety for investors to pay attention to, over time, the development of the stock index was created as a way to measure the health of a specific region, sector, or category, and allow investors to gain exposure to a bucket of the best of the best in the stock market.
Before you consider indices trading, be sure to use this guide to improve your understanding behind stock indices, index trading, profits and losses, and how to apply proper money management strategies for the financial results you desire.
What Are Indices?
In finance, an index – by definition – is a measurement of the performance of a similar group of assets using a formula for weighting. Indices is the plural term for index, or in this case a stock index. Indexes or indices are also possible in other financial instruments such as metals, cryptocurrencies, and others, however, when referring to indices and indices trading in general, it is in reference to stock market indices like the Dow Jones, S&P 500, FTSE, and many more.
The rise of indices first began in the late 1800s with the Dow Jones Transportation Index. It was made up of 11 different transportation companies, including 9 railways at the time.
Indices are a weighted basket of a set number of companies depending on the index itself and the goals behind it. For example, the S&P 500 is an index of 500 of the largest publicly traded companies in the United States. The Nasdaq 100, however, focuses on top tech stocks only.
The list of companies included in each index is always changing and are regularly reviewed.
How Are Indices Calculated?
Indices are calculated in a variety of ways, but most use some type of measurement or weighted formula based on a single stock's size and performance. For example, Apple is one of the largest publicly traded companies in the world. The impact of Apple on an index would be more significant than a much smaller company. If the price of Apple shares falls abruptly, the net impact on the index should translate more severely.
This weighting also prevents any one individual company stock to too heavily influence the price action of a stock index. Weighting can also have different parameters. For example, some indices are weighted by market cap, while others use unique methodology.
The S&P 500 is "free-float market capitalization weighted" and interestingly due to having multiple classes of stock of some constituent companies there are actually 505 stocks despite the 500 namesake.
What Moves An Index's Price?
The price of an index moves based on a variety of factors, including the impact of each individual stock listed within the index. However, due to the weighting formulas used, the impact is often negligible unless among the largest companies included.
Instead index points rising and falling are more susceptible to greater macroeconomic factors and investor sentiment swings. Politics, job reports, pandemics, monetary policy and many other things can have a dramatic impact on stock markets.
For example, the unprecedented stimulus efforts from central banks and governments has debased the dollar and flooded the market with currency needing to go somewhere, and it has made its way into the stock market and cryptocurrencies, creating one of the largest bull markets in history.
Three Most Common Types Of Indices
The term index is applied to all kinds of financial instruments, but the three most common and main types of indices are what matters to most when they're talking finance or stocks specifically.
Global Stock Market Indices
Global stock market indices act as a sort of world stock exchange index and includes leading companies from around the globe, and isn't tied to any specific region or country. These indices include:
MSCI World

S&P Global

The Global Dow

FTSE All-World Index Series

And more…
Regional Stock Market Indices
Regional stock market indices specifically allow investing in indices related to certain regional markets. Regional indices are less broad then global indices, but not as narrow as national indices. The list of regional stock market indices include:
S&P Asia

EURO STOXX

S&P Europe

S&P Latin America

And more…
National Stock Market Indices
National stock market indices are the most popular and widely recognized of all. This segment of stock market indices, includes household names like:
The Dow Jones Industrial Average

S&P 500

Nasdaq 100

FTSE

DAX 30

Hang Seng

Nikkei 225

CAC 40

IBEX 35

And more….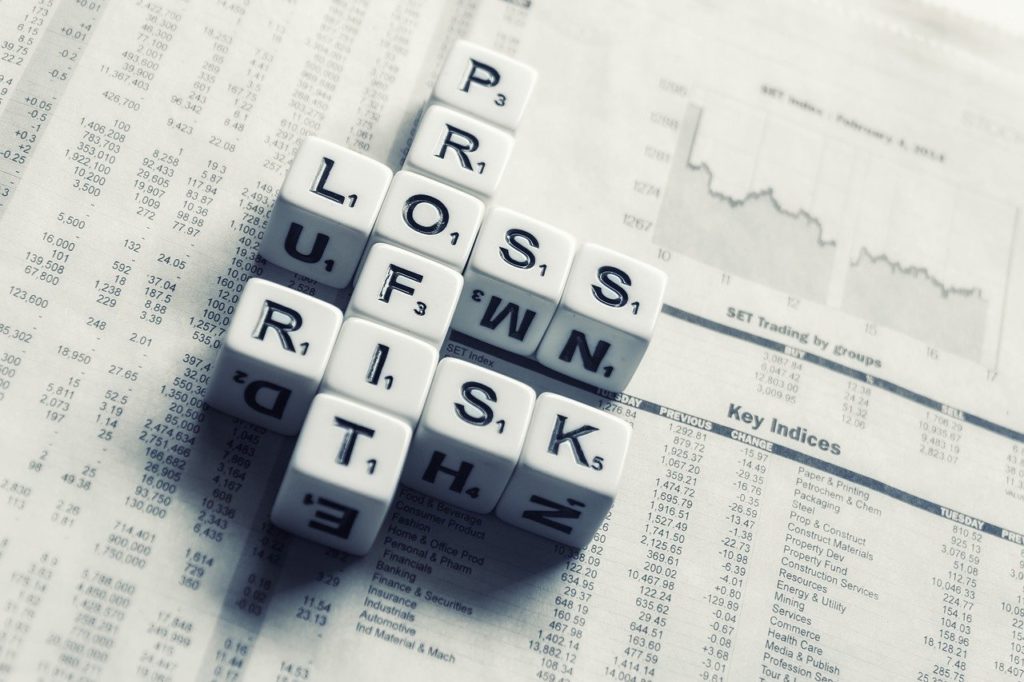 Major Indices: What Are The Most Traded Indices?
All indices go through periods of popularity and rise and fall from favor, however, the biggest and most popular global stock indices tend to stay the same throughout the years. Here are the top five most popular stock market indices traded globally and what each of them are:
S&P 500
The Standard and Poor's 500 or S&P 500 as it is more commonly known, is a free-float weighted measurement stock market index of 500 of the largest companies listed on the United States stock market.
The top ten companies included in the index account for more than 25% of the index weighting, which include Apple Inc., Microsoft, Amazon.com, Facebook, Alphabet Inc. (class A & C), Tesla, Inc., Berkshire Hathaway, JPMorgan Chase & Co., and Johnson & Johnson.
The S&P 500 index ticker is listed as the SPX.
Dow Jones Industrial Average
The Dow Jones Industrial Average, DJIA, Dow Jones, or just Dow for short, is another incredibly popular and followed United States stock market index. Rather than weighting by market cap like the S&P 500 it is price-weighted, and the index's composition only features 30 companies across key staple industries in the United States.
The Dow is considered a more accurate measure of the health of the US stock market due to its narrower set of companies. It was created by Charles Dow, the former editor of The Wall Street Journal and the co-founder of Dow Jones & Company. The Jones name came from Dow's business partner, Edward Jones.
The Dow Jones index ticker is listed as the DJIA.
FTSE 100
The FTSE 100 or more affectionately called the "Footsie" stands for the Financial Times Stock Exchange and is yet another stock market index, but focused on companies listed on the London Stock Exchange. It is a share index featuring the top 100 companies according to their market cap.
Despite its popularity, the Footsie is one of the younger foreign stock market indices, having been launched only in 1984.
The index ticker is listed as FTSE, as the name would suggest.
DAX 30
The DAX 30, also called the Deutscher Aktienindex in German, is another popular international stock market index featuring 30 of Germany's most prominent companies traded on the Frankfurt Stock Market.
The DAX 30 measures the performance of the Prime Standard's 30 largest German companies in terms of order book volume and market capitalization, and like the Dow and FTSE are considered a better gauge of each country's economic health, unlike the S&P 500.
The index ticker is listed as DAX.
NASDAQ 100
The NASDAQ 100, not to be confused with the Nasdaq stock exchange itself, is a modified capitalization-weighted index composed of 102 securities issued by 100 of the largest companies listed on the Nasdaq stock market.
It is one of the more popularly watched financial indices due to the tech companies that are involved.
The index ticker is listed as NDX.
Many more popular stock indices exist, such as those across the Asian market, Australia, and South America.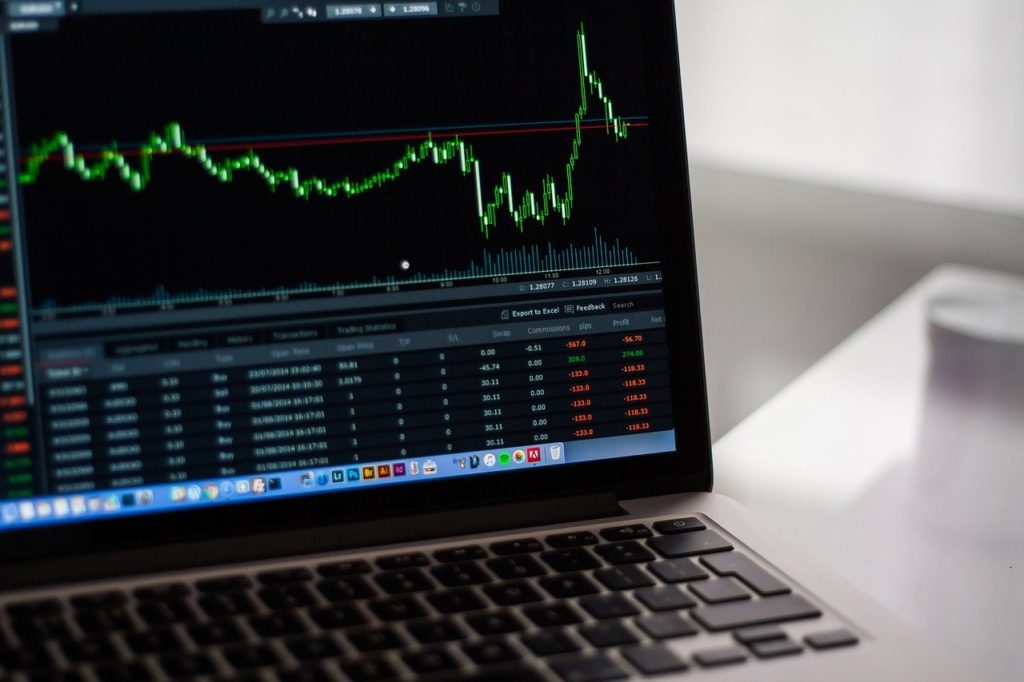 Why Is Indices Trading Important To Traders?
Indices trading is important as an alternative to investing indices. It allows individuals and institutions to actually lower risk overall with hedge positions, and increase profit by trading with leverage.
There are still some risks associated with trading indices or any asset, however, the risks of trading indices can be managed effectively with stop loss orders and a solid index forecast based on fundamental and technical analysis.
How To Trade Indices With CFDs
The best way to trade indices is with CFDs. This type of derivatives contract lets traders go long or short on the underlying asset, in this case, any major stock index.
Trading CFDs on indices is simple to get started, and it begins with finding the right broker.
Step 1: Register For A Broker
PrimeXBT is an award-winning multi-asset margin trading platform offering no-risk, free registration for margin accounts, with no minimum deposit.
Visit the PrimeXBT website and follow the instructions to sign up for a free trading account. Enter your email address, verify it, and you are now ready to make your first deposit!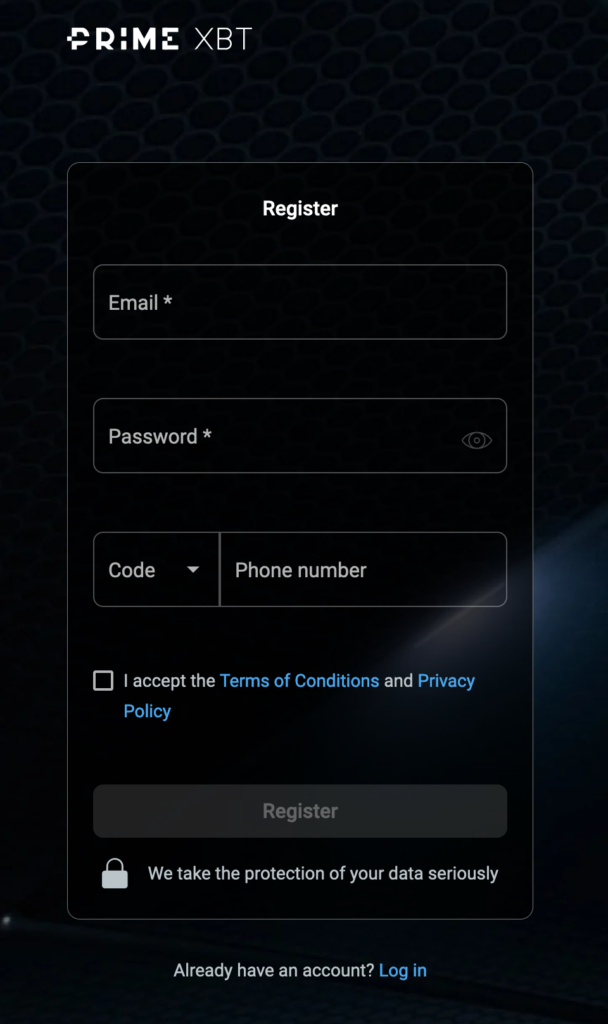 Step 2: Make A Deposit To A Margin Account
PrimeXBT lets anyone make a deposit to a BTC, ETH, USDC, or USDT account, or buy these assets directly from the account dashboard.
Once the deposit is confirmed within a secure cryptocurrency wallet, funds can be moved to a trading account to begin indices trading.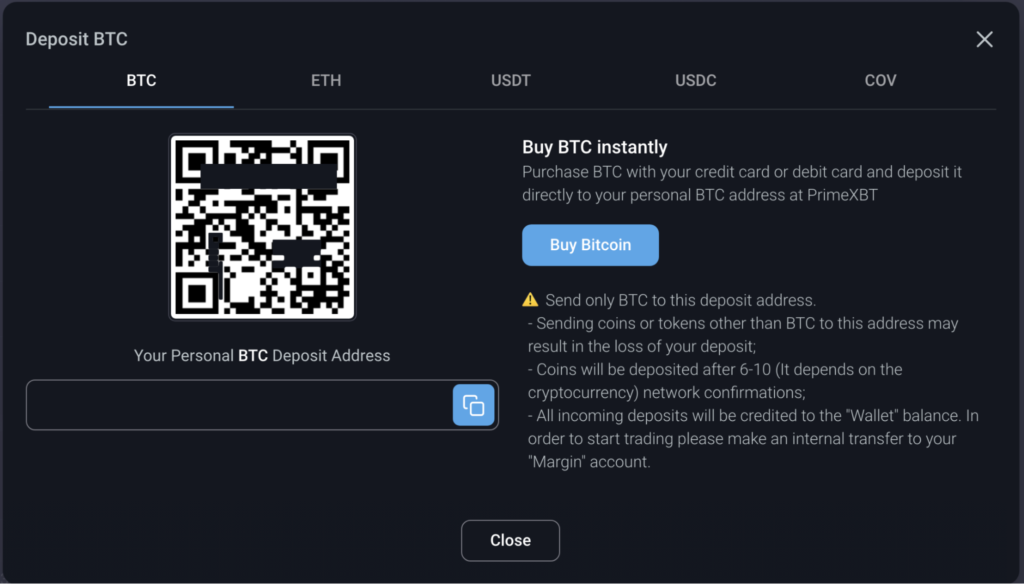 Step 3: Perform Technical Analysis And Plan A Strategy
The most successful traders start with a plan, and thankfully, PrimeXBT offers built-in charting tools without having to exit the platform.
There, anyone can look for indices trading signals and build a strategy based on support and resistance, or chart patterns and more.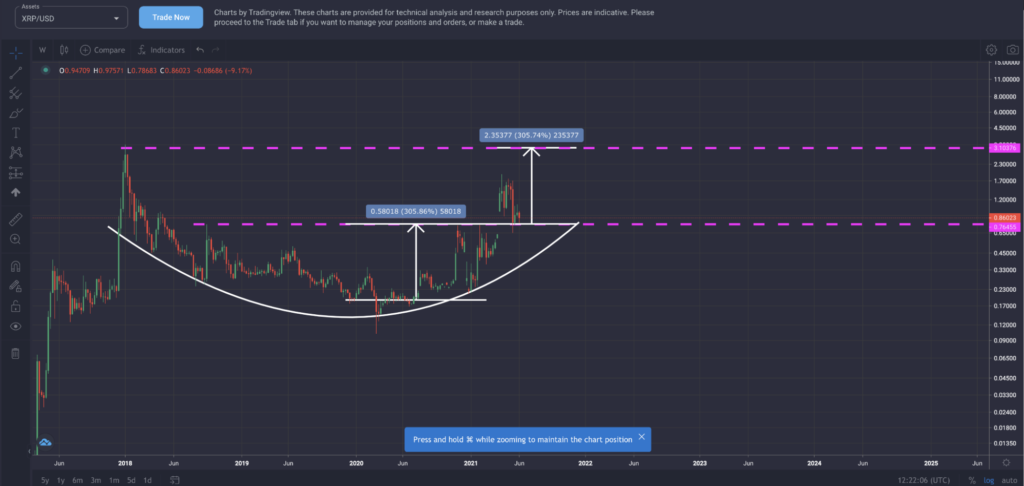 Step 4: Go Long Or Short On Indices
With a strategy in place and an account funded, day trading can finally begin! According to your strategy, set a market or limit order to go long or short on stock indices.
Remember to always include a stop-loss protection order to protect capital. PrimeXBT also includes take profit orders that close at an intended target and are a great way to ensure gains are realized.
Why Trade Indices On PrimeXBT?
So why trade indices specifically on PrimeXBT? The most obvious reason is the vast variety of instruments available under one roof. All of the major national stock indices listed above are included as CFDs, alongside crypto, forex, commodities, and more.
Trading On Margin
As mentioned, PrimeXBT is an award-winning margin trading platform, with the keyword being margin. While anyone would be rightfully drawn to the industry awards and recognition, margin accounts are the real benefit.
With margin, traders don't have to put as much capital on the line to become profitable. With less capital on the line, there's also potentially less risk in the right hands.
Going Long Or Short
Investors are stuck buying and selling, and if the market turns against them, it can mean either losing profits or selling at a loss.
With CFDs like what's offered on PrimeXBT, traders can go long or short meaning then can profit whichever the direction of the trend. If prices are falling, traders can short. When they expect a rally, go long. And when they're unsure they can sit on the sidelines or they can open hedge positions to prepare for anything.
Safety
The safety measuresPrimeXBT strictly adheres to are to the great benefit of its customers. While things like once a day withdrawals might seem like a hassle at times. The exchange for speed provides the best possible security around.
Funds are protected by cold storage, and the bank-grade infrastructure has resulted in absolutely zero hacks or extended service disruption. Customer accounts are also protected by two-factor authentication and address whitelisting.
Fees
PrimeXBT has some of the most competitive fees around. Check the current list of fees on the PrimeXBT website for the latest offering. PrimeXBT also rewards the platform's most active traders by reducing fees for those with the highest level of trading turnover.
A progressive fee discount system lowers fees by up to 25% for those with a trading turnover of 300 BTC to 600 BTC and up to 50% off fees for traders with over 600 BTC turnover. Clients can track their progress towards each level of discount and tweak their trading strategies for higher frequency or size to better take advantage of discounted trading fees.
FAQ: Frequently Asked Questions
What Is Stock Index Meaning?
Indices meaning in stock market refers to an aggregated bucket of leading company stock shares, that represent a greater economic impact and therefore can yield greater results for the investor or trader.
How Many Stock Indices Are There?
There is nearly an endless list of stock indices out there and are growing by the day. Indices are broken down further by global, regional, and national. Some indices are more popular than others. Stick to where the trading volume is.
Can I Profit From Stock Index Trading?
Trading stock indices can be highly profitable with the right tools and in the right skilled hands. With practice, study, and technical analysis, anyone can become a day trader focused on indices trading.
Which Is Better To Trade Index Or Stocks?
Both have their benefits, but because indices are a weighted bucket of the most successful companies, when one stock is suffering a downturn, the index itself is less impacted than had the trader been exposed to the underlying stocks themselves.
Where Are Indices Traded?
Indices are traded everywhere globally, but PrimeXBT is a global broker offering free CFD trading accounts to anyone interested in getting started with a free account and no minimum deposits.
Risk Disclaimer:
Investing in or trading gold or other metals can be risky and lead to a complete loss of capital. This guide should not be considered investment advice, and investing in gold CFDs is done at your own risk.
The information provided does not constitute, in any way, a solicitation or inducement to buy or sell cryptocurrencies, derivatives, foreign exchange products, CFDs, securities, and similar products. Comments and analysis reflect the views of different external and internal analysts at any given time and are subject to change at any time. Moreover, they can not constitute a commitment or guarantee on the part of PrimeXBT. The recipient acknowledges and agrees that by their very nature any investment in a financial instrument is of a random nature and therefore any such investment constitutes a risky investment for which the recipient is solely responsible. It is specified that the past performance of a financial product does not prejudge in any way their future performance. The foreign exchange market and derivatives such as CFDs (Contracts for Difference), Non-Deliverable Bitcoin Settled Products and Short-Term Bitcoin Settled Contracts involve a high degree of risk. They require a good level of financial knowledge and experience. PrimeXBT recommends the consultation of a financial professional who would have a perfect knowledge of the financial and patrimonial situation of the recipient of this message and would be able to verify that the financial products mentioned are adapted to the said situation and the financial objectives pursued.