It isn't easy to know who owns the most Bitcoins as it is a decentralized currency. The identity of the largest holders of Bitcoin is unknown, but some industry watchers estimate that Satoshi Nakamoto, the anonymous inventor of Bitcoin, owns up to 1 million BTC. As the inventor of Bitcoin, he also wrote the Bitcoin whitepaper.
How Many Bitcoin Holders are There?
As of 2021, there are an estimated 106 million Bitcoin holders. The most common way this is determined is by looking at the total amount of Bitcoin address listings. However, it would be best if you also understood that there are more likely than not quite a few people and institutions with multiple addresses, so this number is an estimate at best. While a wallet address could be for each individual, the reality is that many people will have multiple addresses to add another layer of security to their holdings. If you were the person who owns the most Bitcoins, it makes sense to spread the coins around so that anyone who lost the key or hacks wouldn't destroy your wealth.
Bitcoin Holders: Who Owns the Most Bitcoins?
Those who hold the most Bitcoin are known as Bitcoin whales. The top holders of Bitcoin, the Bitcoin whales, will look very much like you would expect. As a general rule, the more involved they are with the Bitcoin industry, the most likely they are to be the biggest Bitcoin holders. This leads to some discussion about the concentration of Bitcoin holdings, but in the end – there is a lot of BTC – 21 million, to go around. Although the largest holders of Bitcoin control a sizeable amount, there is still plenty of liquidity to trade or hold.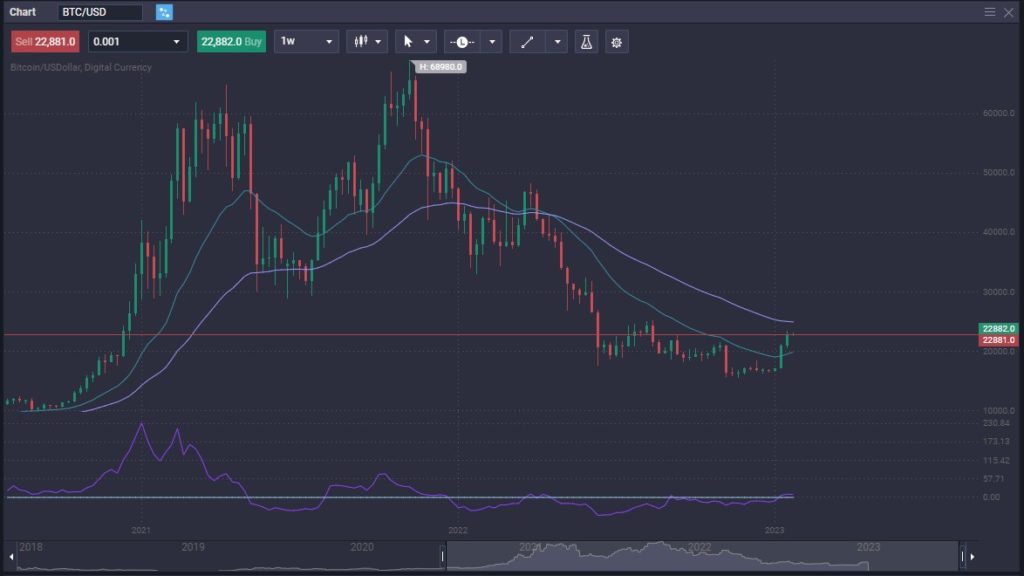 Exploring the Bitcoin Holders List
Some of the largest Bitcoin wallets and holders can give you an idea of who believes in the future of peer-to-peer payments and how much they are willing to put into it. Not surprisingly, many of the biggest holders of Bitcoin have the most exposure to it from both personal and professional aspects. Their Bitcoin holdings typically don't change very often, as they are the "true believers" of the future.
Bitcoin Billionaires
There are a few notable people who are considered to be Bitcoin billionaires, including the Winklevoss twins, Tyler and Cameron, who famously were early investors in Facebook; Tim Draper, a venture capitalist; Barry Silbert, founder and CEO of Digital Currency Group; and Changpeng Zhao, founder, and CEO of Binance. All of these people have had long-term Bitcoin holdings.
The Biggest Bitcoin wallets
Satoshi Nakamoto, the pseudonymous creator of Bitcoin, owns the Bitcoin wallet with the largest balance. The wallet contains over 1 million Bitcoins (worth over $20 billion as of October 2020). The Winklevoss twins, Tyler and Cameron, also own 1% of all Bitcoins in circulation.
Companies Holding the Most Bitcoin
The top companies that hold the most Bitcoin are exchanges and funds. Coinbase is the largest US-based cryptocurrency exchange. Other companies that hold large amounts of Bitcoin include Grayscale Investments, a digital asset investment firm; BitGo, a crypto custody provider; BlockFi, an online lending platform. MicroStrategy, the largest corporate owner of Bitcoin, is led by Michael Saylor. They have invested large amounts of BTC in protecting against dollar devaluation.
Governments Holding the Most Bitcoin
While most people are aware that El Salvador has made Bitcoin an official currency, the reality is that they aren't the biggest government holder of Bitcoin. A list of governments that have cracked down on organized crime leads the list. The BTC holdings of many of these governments are worth astronomical amounts.
Bulgaria seized more than 200,000 BTC from an organized crime crackdown in May 2017. The $3.3 billion haul at the time caught many headlines, but at this time, Bulgaria has yet to announce what it would do with them, and it is assumed that it is still part of the amount of Bitcoin it held at the time of writing.
The United States seized more than 44,000 from Silk Road operator Ross Ulbricht in 2015, which was later auctioned off. The US routinely seizes BTC due to criminal investigations, so the amount that the US holds at any given moment will fluctuate. So far, they have eventually decided to auction it off.
Finally, North Korea should be on this list. However, it isn't known how much BTC the government holds, as it has conducted criminal enterprises with it and has received much of it through hacks and spamming schemes. There is even some speculation that the North Korean regime actively tries to prop up the price of BTC to benefit its holdings. The only thing that is truly known is that the North Koreans hold Bitcoin and a lot of it. It is entirely possible that North Korea holds the most Bitcoin, as international sanctions have made it difficult for the government to do business.
FAQ: Frequently Asked Questions
Who is the true owner of Bitcoin?
Although its founder Satoshi Nakamoto owns the project, nobody has the most Bitcoins. As it is a decentralized ecosystem, it could be said that Bitcoin holders own the network.
What country owns the most Bitcoin?
The answer will depend on how you frame the question. The largest holders by population typically are in areas suffering currency destruction, such as Turkey and Venezuela. Still, when asked through the prism of the actual government holding it, the answer is much more fluid, as most government holdings worldwide result from criminal seizures. Who owns the most Bitcoins in this sense isn't a straightforward answer all of the time.
How many people own Bitcoin?
There are over 100 million holders of BTC, but this is calculated by the number of wallet addresses and doesn't account for those holding multiple wallets. Also, there are "dead wallets" out there, which may only contain small amounts of BTC, which people forgot about or lost their keys to.
What is the maximum supply of Bitcoin?
The maximum supply of BTC is capped at 21 million. It is, in theory, infinitely divisible. A Satoshi is the smallest unit equal to 0.00000001 BTC. Sadly, the total number of Bitcoins held is still being determined, as an estimated 3-4 million BTC are lost forever. On the blockchain, the coins will be shown, whether the person has access.
Risk Disclaimer
Investing in or trading gold or other metals can be risky and lead to a complete loss of capital. This guide should not be considered investment advice, and investing in gold CFDs is done at your own risk.
The information provided does not constitute, in any way, a solicitation or inducement to buy or sell cryptocurrencies, derivatives, foreign exchange products, CFDs, securities, and similar products. Comments and analysis reflect the views of different external and internal analysts at any given time and are subject to change at any time. Moreover, they can not constitute a commitment or guarantee on the part of PrimeXBT. The recipient acknowledges and agrees that by their very nature any investment in a financial instrument is of a random nature and therefore any such investment constitutes a risky investment for which the recipient is solely responsible. It is specified that the past performance of a financial product does not prejudge in any way their future performance. The foreign exchange market and derivatives such as CFDs (Contracts for Difference), Non-Deliverable Bitcoin Settled Products and Short-Term Bitcoin Settled Contracts involve a high degree of risk. They require a good level of financial knowledge and experience. PrimeXBT recommends the consultation of a financial professional who would have a perfect knowledge of the financial and patrimonial situation of the recipient of this message and would be able to verify that the financial products mentioned are adapted to the said situation and the financial objectives pursued.