Throughout the cryptocurrency market, there are several more advanced ways to make money with crypto assets like Bitcoin, Ethereum, Litecoin, and others aside from traditional investing alone.
There's spot crypto trading, derivatives like futures, options, and CFDs, cryptocurrency mining, and much more. There is also a somewhat unorthodox practice that typically is only discussed heavily every so often when the opportunity arises, but remains a tool that any investor or trade can utilize within their ROI driving arsenal.
But investor beware, in the wrong hands, this practice – called crypto arbitrage – can also be very dangerous.
What Is Crypto Arbitrage?
Crypto arbitrage is the practice of and methodology behind taking advantage of price fluctuations in the price of various cryptocurrencies, such as Bitcoin or Ethereum. These variances in price can be insignificant at times, while on other occasions the discrepancy between two platforms, or across two different regions can be large enough to attempt to extract a profit from.
How Does Crypto Arbitrage Work?
Crypto arbitrage works via various methods. At the core, the goal is always the same: calculate any potential extreme deviations between various cryptocurrency exchanges and trading platforms, and attempt to profit from the difference in price.
For example, the price of Bitcoin on one cryptocurrency exchange is $60,000 per BTC. However, on other exchanges, the price is trading at roughly $60,250 per BTC. This represents a $250 opportunity per coin for crypto arbitrage between the two crypto exchanges.
To complete this sort of transaction, the user would need to fund their account with a bank transfer or other means of making a deposit in USD on the first of the two exchanges, and then place a buy order for Bitcoin once any funds have cleared. Once the account has BTC instead of USD, the user can transfer the BTC to the second of the two exchanges.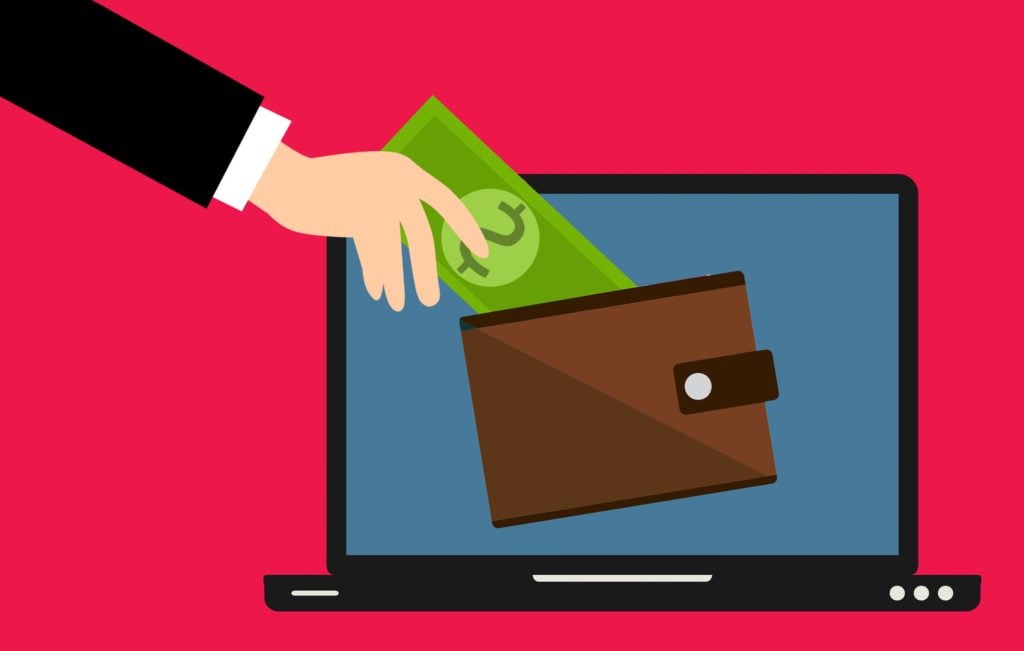 When the BTC arrives at the second exchange, a sell order is placed for BTC into USD, making $250 in the process, devoid of any consideration of volatility. That's where things can get risky, as with anything else involved in emerging assets like cryptocurrencies.
The same user can repeat this several times while there is a discrepancy in the market price between different cryptocurrency exchanges. Depending on how large the price difference is, crypto arbitrage can be profitable at times.
When the price difference between several exchanges across the crypto market becomes large enough, traders sometimes begin discussing crypto arbitrage opportunities. However, the window for these opportunities typically are limited and prices settle into the true value of the digital asset
There is also sometimes the opportunity for crypto arbitrage trading without having to send coins back and forth between two different digital currency exchanges, however, it is even more rare that this phenomenon in market rate occurs.
In this example, one trading platform would offer both BTCUSD and BTCUSDT or another Bitcoin trading pair, and utilize any deviations between the two to extract profit from. This avoids going to multiple exchanges and overall market risk, however, it also typically means the profit margins are much lower than the above example.
In all of these examples, crypto arbitrage trading is tedious, and the savviest of traders rely on bots or algorithms to handle the microtransactions involved in making crypto arbitrage worthwhile from a revenue standpoint.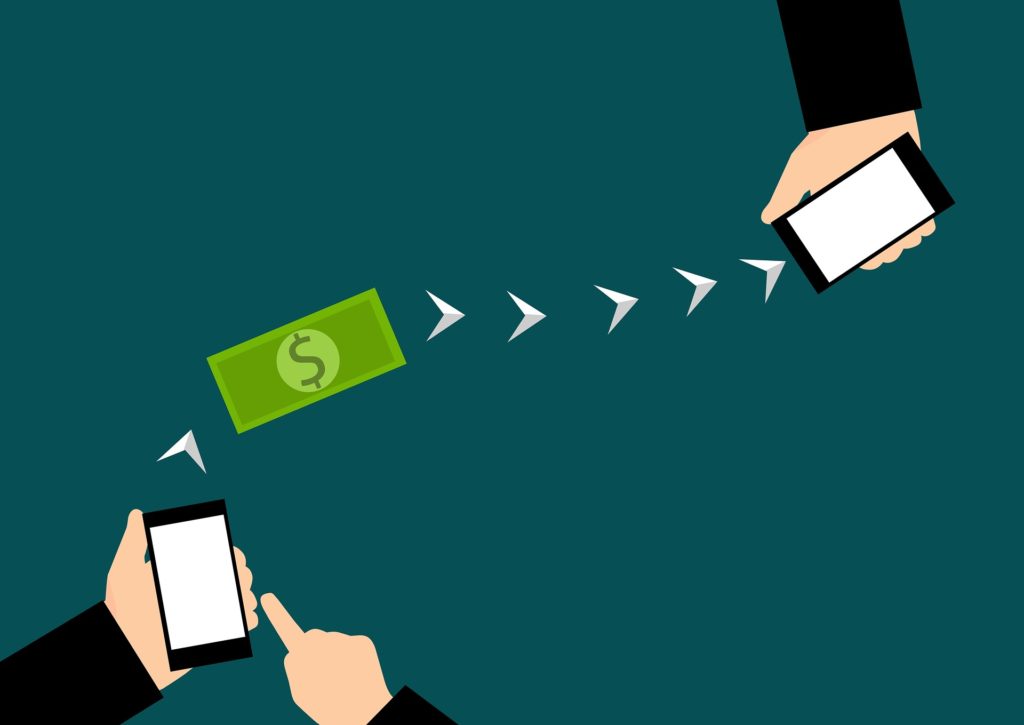 Is Cryptocurrency Arbitrage Legal?
Cryptocurrency arbitrage is a perfectly legal practice in the free cryptocurrency market. Of course, each region and country is subject to local laws related to crypto trading and investing in general, and all gains using such methods are subject to capital gains tax or other reporting.
However, after first highlighting the benefits of crypto arbitrage. such challenges as the above are the ideal segue into the various downside of crypto arbitrage across various exchanges.
Arbitrage Trading Risks: The Five Downside Of Crypto Arbitrage
Like anything having to do with money and cryptocurrencies, there is risk involved with crypto arbitrage. It is important to understand the risks even more so than any potential reward, so that risk can be managed against.
It is then up for you to decide if crypto arbitrage is right for your risk appetite and profit strategy.
KYC Restrictions Reduce Regional Opportunities
While as mentioned above, crypto arbitrage is perfectly legal, there are still some legal restrictions that make the practice less profitable than what otherwise would be possible. There is a current situation brewing that makes for the perfect example.
At times during crypto market bull runs, crypto inventors in South Korea buy coins at a premium, that has been dubbed by the greater crypto community as the "kimchi premium" in reference to the popular food item.
The kimchi premium on Bitcoin has resulted in the price per coin in South Korean won so much higher than United States cryptocurrency exchanges, that there is as much as a $6,000 price difference between them in USD equivalent.
That should in theory present crypto investors with the opportunity for crypto arbitrage across United States and South Korean exchange, but financial market regulations restrict users from some countries from being customers of platforms located in other countries where the user doesn't reside. The United States represents some of the strictest conditions for crypto and financial regulations, making crypto arbitrage relatively useless and overly challenging.
Lack of Volume Could Leave Bids Unfilled
Not all cryptocurrency exchanges are created equal in terms of features, tools, awards, or even install based. The features, the larger the community, and the more users, the more trading volume the cryptocurrency exchange has.
But what if the cryptocurrency exchange isn't popular, or is having issues with solvency, hacks, or worse that has led to the price difference that traders are trying to arbitrage? It could leave bids unfilled, funds stolen, locked away, or who knows what else.
Transaction Fees Can Stack Up Fast
In the above examples involving more than two or more cryptocurrency exchanges, each crypto arbitrage opportunity involves making a deposit of a base account currency to exchange into cryptocurrencies like Bitcoin or Ethereum. Doing so will involve a fee.
Once crypto assets are in a wallet and ready to be sent, even crypto assets require a fee to send across the blockchain network. Fees are paid to miners or validator nodes on the blockchain, who then confirm the transaction, add it to the blockchain, and keep the network secure.
Beyond this, there's also a fee associated with each cryptocurrency exchanges' buy and sell orders, regardless of if they're stop, limit, or market orders. In fact, the more advanced orders, the higher the fees associated with it.
Before considering crypto arbitrage opportunities, an in-depth review that involves calculating all associated transaction and trading fees must be fully conducted. Only then if the remaining profit is still worthwhile should any investor consider attempting this unorthodox strategy.
Blockchain Blockage And Other Deposit Hangups
Trying to save on fees by using the smallest amount of crypto to send Bitcoin and other cryptocurrencies results in slower blockchain confirmation times. There's also the rare chance something is going on with the memepool, and blockchain transactions in general are backed up and taking more time to clear.
Bitcoin transactions can take as little as ten minutes per block, but up to days depending on market conditions, hash rate, total blockchain transactions, and more. In the rare event your crypto gets stuck, the arbitrage opportunity will have slipped through your fingers, cost you fees, and given you nothing but stress for your efforts.
Wire transfers and other ways to send cash to get the entire process started in the first place also comes with its fair share of potential hiccups and other potential issues. For example, wire transfers can be held up internationally, while some banks block working with crypto exchanges altogether. Making a deposit with a debit or credit card has limits, and isn't enough for the opportunity to be worth it. There also could be minimum orders that make the entire thing impossible, if you don't have enough capital to begin with.
Market Volatility And Unfortunate Timing
Even if you've performed technical analysis and things appear to be calm currently – at least long enough to take advantage of a rare and limited opportunity for crypto arbitrage – things can turn at the drop of a dime.
Cryptocurrencies, especially, are a speculative asset class and subject to extreme market volatility. If you get the timing wrong, you could unfortunately wipe out any profits you made in the first place. Even worse, market volatility could hit before you've even made enough money from the price difference to make it worthwhile, instead resulting in nothing but losses on the books. That's not how anyone profitable in crypto trades.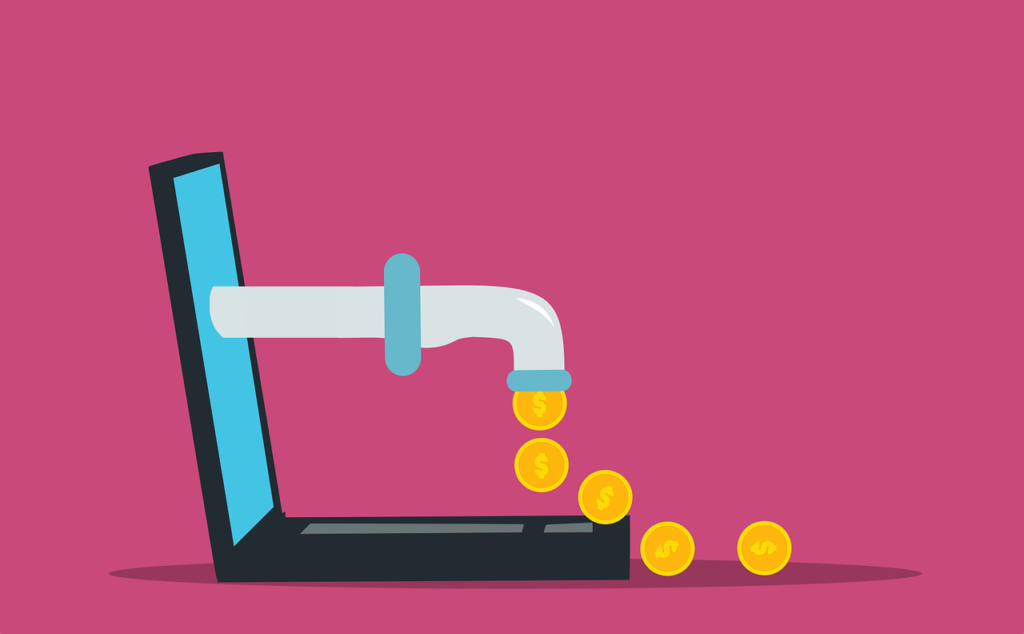 Crypto Arbitrage vs CFD Trading Crypto
Rather than relying on crypto arbitrage, there's another more profitable way to trade. CFD stands for contracts for difference, which are a type of derivative product crypto investors can trade.
Using CFDs, brokers can create a variety of trading instruments for its users to trade, making for far more profitable opportunities on just one platform, and more often to boot. CFDs can be designed to be anything the broker wants, making for some interesting trading instruments.
For example, PrimeXBT is an award-winning trading platform letting users trade CFDs on crypto, commodities, forex, and stock indices, all under one roof.
Summing Up: Skip Playing Musical Exchanges And Trade CFDs With PrimeXBT
With PrimeXBT, there's no need to send Bitcoin, Ethereum, stablecoins, or other assets all over the place to multiple exchanges, when the advanced trading platform offers so many different assets under one roof. Assets range from Bitcoin to gold, oil to forex, and every major stock index globally.
Registration is free and requires no minimum order. PrimeXBT is a margin trading platform, which means that users can trade with leverage, increasing the amount of profit potential from less capital overall.
For those frustrated with how much risk is involved with crypto arbitrage for so little reward, can make a deposit on PrimeXBT to fund a margin account using BTC, ETH, USDC, or USDT today and begin taking advantage of advanced trading tools. Tools range from technical analysis software to take profit orders, making only the best tools of the trade are offered.
FAQ: Frequently Asked Questions
What is crypto arbitrage?
Crypto arbitrage is the process of taking advantage of the price difference between multiple exchanges. However, there is usually a limited window for this, very little reward, and yet loads of risk associated with the practice. Still, it remains a popular topic in the cryptocurrency community.
Do you need an account on multiple exchanges?
Unfortunately, to engage in crypto arbitrage trading, you must have an account on multiple exchanges, except for in rare cases where there are opportunities on the same trading platform. However, by signing up to PrimeXBT you can avoid the need for multiple accounts by accessing everything you could need under one roof.
Is crypto arbitrage legal?
Crypto arbitrage is perfectly legal, however, there are certain legal restrictions that can impose additional challenges to success.
Is crypto arbitrage legit?
It is a legit scheme to extract profit from price differences, however, there are plenty of more legit ways to make money across the crypto market.
Can you make money with crypto arbitrage?
There is money to be made only if after calculating all associated transaction and trading fees there are still margins left. This is also why crypto arbitrage isn't always recommended.
Is crypto arbitrage still possible?
Crypto arbitrage is possible anytime the opportunity arises where there's a price difference across two exchanges. The problem is in the fact that these opportunities aren't frequent, must be discovered, and most of the time aren't large enough to be a profitable venture.
Is crypto arbitrage risk free?
The practice can be slightly profitable at times, but is not without risk. And after stacking up all the risks versus whatever possible reward, most of the time, it is just not worth the effort.
Is crypto arbitrage worth it?
Because risk versus reward so heavily favors risk with very little room for reward or mistakes, no, crypto arbitrage isn't worth it, and time and effort is better spent on something like CFD trading instead.
Risk Disclaimer
Investing in or trading gold or other metals can be risky and lead to a complete loss of capital. This guide should not be considered investment advice, and investing in gold CFDs is done at your own risk.
The information provided does not constitute, in any way, a solicitation or inducement to buy or sell cryptocurrencies, derivatives, foreign exchange products, CFDs, securities, and similar products. Comments and analysis reflect the views of different external and internal analysts at any given time and are subject to change at any time. Moreover, they can not constitute a commitment or guarantee on the part of PrimeXBT. The recipient acknowledges and agrees that by their very nature any investment in a financial instrument is of a random nature and therefore any such investment constitutes a risky investment for which the recipient is solely responsible. It is specified that the past performance of a financial product does not prejudge in any way their future performance. The foreign exchange market and derivatives such as CFDs (Contracts for Difference), Non-Deliverable Bitcoin Settled Products and Short-Term Bitcoin Settled Contracts involve a high degree of risk. They require a good level of financial knowledge and experience. PrimeXBT recommends the consultation of a financial professional who would have a perfect knowledge of the financial and patrimonial situation of the recipient of this message and would be able to verify that the financial products mentioned are adapted to the said situation and the financial objectives pursued.