Bitcoin has been making headlines for over a year, smashing record after record and setting a new all-time high over $60,000. The coin, which rose from virtually worthless, is now the talk of finance.
Everyone seems to be making money with Bitcoin and other cryptocurrencies, and you are probably here wondering if you can too. We've put together this guide explaining all the different ways to make money with Bitcoin, and outline which are the best and worst options to consider. We'll also explain why you should choose one option over another, along with more information on how to get started making money with Bitcoin in 2021 right away.
Introduction: How To Make Money With Bitcoin In 2021?
When it comes to crypto, money-making opportunities are around every corner. There's DeFi or decentralized finance, NFTs are selling for millions, and we haven't even touched the assets and their prices increasing yet.
In the early days of the cryptocurrency, a user famously traded 10,000 BTC for two Papa John's pizzas. Today, that is worth $300 million. It represents one of the best examples of what kind of money could be made with Bitcoin. Even just $5 in Bitcoin in 2010 would make you a millionaire today.
$5 in Bitcoin isn't likely to make you a millionaire today, so how then can you still make money with Bitcoin in 2021?
Buying And HODLing: A Simple Investment Strategy
Buying and HODLing is the most popular way how to invest in Bitcoin and make money in the long term.
When Bitcoin was first created, it was virtually worthless. Everything has some perceived value, or else no one would have kept any BTC on hand in the first place, but in pure dollar terms, Bitcoin was only a few fractions of a cent. But at the time nobody knew what a Bitcoin or blockchain was, and the only way to get it was by mining Bitcoins. That's all very different today, however.
As the cryptocurrency grew, it reached parity with the dollar, then quickly exploded to more than $1,000. At that point, Bitcoin had entered its first bear market, but had also found consistent adoption.
When the market cycle turned bullish again, Bitcoin carried it and the rest of the cryptocurrency market to new all-time highs. At the peak in 2017, Bitcoin reached a price of $20,000.
Anyone who bought during the bear market had made a fortune off their investment. This is why "buying and holding" and the term "HODL" became popular.
But those who bought during the blitz of media attention would be stuck holding at a loss for four more years. That's why "buying and holding" can also be dangerous and lead to long-term losses.
It is common to see influencers in crypto advising others to HODL, but it is often so they can sell their coins at a higher price to their followers.
To begin this strategy, simply buy Bitcoin with the intention of holding onto it for the long term, no matter what happens with the price of the asset.
Bitcoin Trading: Profiting From Crypto Price Swings
Trading is for those that would prefer to buy and sell Bitcoin within a smaller time frame rather than investing in Bitcoin for the long haul. This allows investors to become traders and make money from each peak and trough and all price action, not just uptrends.
However, there are many types of financial services available to the savvy trader, each providing unique benefits and risk factors. Here are the most common ways to make money day trading Bitcoin.
Spot Trading
Spot trading involves buying Bitcoin and selling it on a cryptocurrency exchange. Using this method, investors are no longer bound to the idea behind "HODL" and don't have to sit through bear market losses. However, this type of trader also cannot make money when the market is dropping.
Futures Trading
Futures trading offers traders a way to make money from Bitcoin using derivatives contracts. There's no need to actually hold the asset or mess with a Bitcoin wallet. It involves opening a contract that must be settled at or within a specific date. Traders can go long or short on Bitcoin this way and are required to settle the contract.
Options Trading
Options is yet another alternative to spot trading, and is similar to Futures where a contract is opened that speculates on the future price of Bitcoin or other digital currency. The difference here is that with Options, the trader has the option to settle or not, and is not required like Futures. Ditching the requirement costs a high premium, however.
CFD Trading
CFD trading is another type of derivatives contract that lets traders go long or short, but unlike Futures or Options there's no hefty premium or timeframe to worry about. This flexibility makes CFDs very attractive to professional day traders who are looking to make the most money from Bitcoin as possible.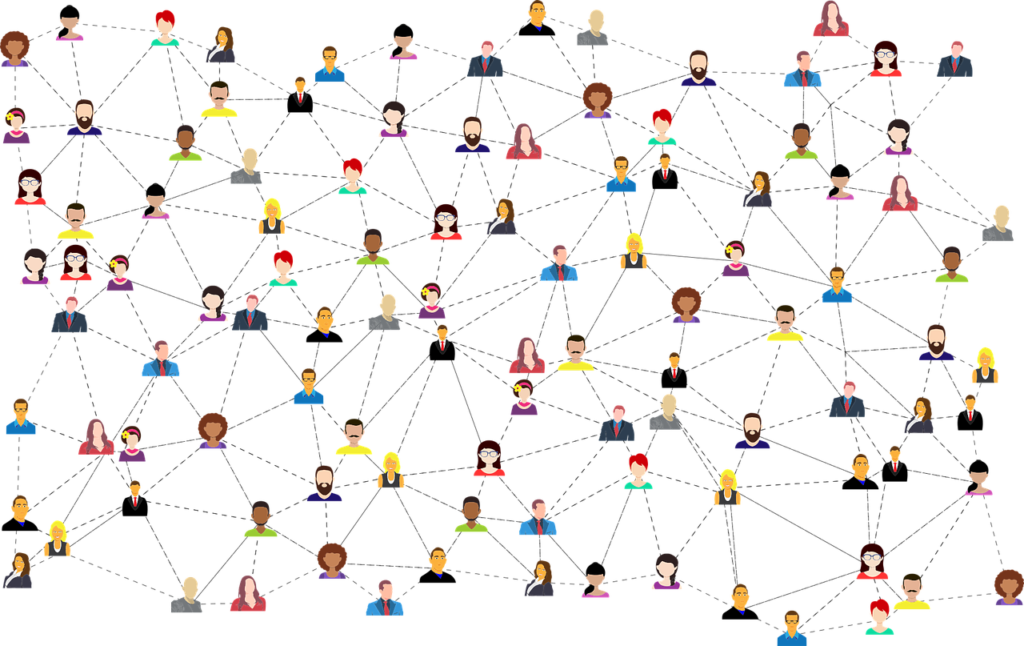 Crypto Copy Trading
Copy trading is an alternative to making money with cryptocurrency yourself. Rather than trade on your own, using a Covesting copy trading account on PrimeXBT.
Crypto markets are highly volatile and although they are easily accessible by newcomers due to the low barrier to entry and no regulations, it can also wipe out investor's life savings rather quickly, especially for those who are inexperienced.
But with Covesting, newcomers can become followers and access a massive community of strategy managers they can follow to earn profits. A follower puts money behind a strategy manager they believe in, and copy the trades of that strategy manager. Both make money from any successful trades.
A strategy manager is incentivized to do their very best, not only because they earn a cut, but so their total profits help them keep a high rank on the public global leaderboards. The leaderboards host a wealth of info on each strategy manager's success and risk metrics, which lets followers make a solid judgment call on who to follow and why.
Stop loss and take profit features let followers manage these active positions and followings, and followings can be stopped at any time. Covesting copy trading takes the guesswork and early losses out of getting started in crypto.
Affiliate Programs That Let You Earn Bitcoin
There are several ways to not just make money, but to actually earn Bitcoin itself through referral programs online. For example, the PrimeXBT referral program is a highly lucrative program that has
The top three earners alone have banked more than $4 million in BTC, and accounts are growing by the day. The reason for the runaway success of these affiliate marketers is due to the unique parameters of the PrimeXBT referral program.
The program offers commissions of up to 20%, and up to four levels deep. This means any new users brought in, who also bring in new users also earn the original referrer income. In no time a few traders signed up can turn into a massive network of users driving revenue with each trade they make.
An easy to use referral link is offered, along with a downloadable marketing kit. Beyond the referral program there's also a CPA program and ambassador program for affiliate marketers and influencers with large enough followings.
Combining the Covesting module as a strategy manager and leveraging a vast referral network can lead to a non-stop revenue stream.
Accepting Bitcoin As A Payment For Products And Services
Rather than purchase Bitcoin for yourself, another way to earn money with Bitcoin is by accepting the cryptocurrency in exchange for goods and services.
This truly can be anything, as Bitcoin is becoming more popular as a way to pay for goods and services. Individuals can take on freelance writing or coding jobs remotely and get paid in BTC, or sell products online and take payments in BTC or other cryptocurrencies.
This can be a side gig for some extra crypto, or can be a full time job. Some people, such as NFL players, are beginning to convert their salaries to Bitcoin because they believe in it so strongly.
When you receive BTC this way, you can either keep it, trade it, or convert it to cash for use for bills or other things. Accepting Bitcoin this way is considered income in most jurisdictions, so be sure to consider this for tax accounting purposes.
There is also a Jobs4Bitcoins sub-Reddit where users can post jobs or that they're looking for work. Almost all transactions are paid for in BTC, so there's an always open marketplace for BTC-related work right there on Reddit.
Which Money-Making Opportunities And Methods Are Right For Me?
Clearly, there are so many ways to make money with Bitcoin, Ethereum, Litecoin, and other cryptocurrencies. Bitcoin has the most adoption, so making money with BTC is the easiest and most common.
Which method is right for you truly depends on the amount of time and effort you're willing to commit to Bitcoin and how much money you want to earn in total. If you have ambitious goals you might want to consider trying all of these methods at once. For those that want to only dip their toes in the market, the easiest approach is buying in holding. Somewhere in between is copy trading and derivatives, which tend to provide the most overall bang for your buck – or Bitcoin.
It also depends very much on your risk tolerance, goals, and investment time horizon. This means, are you looking to make money immediately? If so, then trading is for you or perhaps accepting BTC for goods and services. If you have a ten to twenty year time horizon then buying and HODLing is best.
Active management will always make the most money, which is why trading still wins hands down for producing the most profits related to Bitcoin. But trading takes skills, work, and can bring with it risks many aren't ready to embrace. For those that want to stay exposed this way but remove much of the effort and planning involved, then Covesting copy trading is the answer.
How Much Do You Need To Invest In Bitcoin To Make Money?
Anyone can buy Bitcoin with a debit or credit card, wire transfer, or other payment methods. But how much do you actually need to spend or invest in Bitcoin to make money? That question is a tough one to answer, and also depends on goals and risk appetite.
Years ago, it took only $5 to turn into a millionaire today with Bitcoin. Those gains are likely long gone, but it is still early for Bitcoin from an investment standpoint. The more money you put into crypto, the more returns you're likely to make. But with the more money you put in, the more risk exposure you take on.
With trading you remove the risk of sitting through bear markets, but there's still risk associated with potentially not holding the asset when it takes off. Derivatives trading is the best of all things, allowing traders to hold some Bitcoin but speculate on the price of the cryptocurrency using contracts.
These contracts let traders long and short Bitcoin using a margin account. Margin accounts allow traders to use very small amounts of capital to trade with much larger positions, meaning you only need very little to invest to get started this way. For example, there is no minimum deposit at all on PrimeXBT for a margin account, so any amount of BTC is possible to begin making profits.
Summary: How To Make Money With Bitcoin And Crypto In 2021
Making money with Bitcoin is easy during an uptrend, somewhat challenging during a downtrend or sideways, but very possible. As with all things, the more effort you put in, and the more avenues you consider, the more money can be made with Bitcoin. Bitcoin itself increases in value, so simply having some BTC is always advised.
However, since Bitcoin is a speculative asset, it is best to trade Bitcoin with small amounts of capital to grow profits at a faster pace and earn during downtrends. Trading Bitcoin can be highly profitable but carries some risk.
Consider using an advanced trading platform such as PrimeXBT, which offers built-in technical analysis tools, stop loss protection, and take profit orders so that any profits made can be booked and kept.
Building a referral network to earn affiliate revenue is also a great way to earn Bitcoin and then trade it in a risk-free way. Any earned Bitcoin won't have been due to extended work hours or due to other investments, so can be seen as very little risk and easy to put on the line. Even small amounts of BTC can turn into huge profits with the margin accounts provided by PrimeXBT.
Registration is free, and margin accounts range from BTC, ETH, USDT, and USDC. Anyone can immediately leverage the referral program even before making their first deposit. This would let someone start trading with nothing more than referral funds they generated. Deposits are made to a secure wallet for those that already have some BTC but want to get started trading.
Depositing to PrimeXBT also is how anyone can access the Covesting copy trading module and start copy trading a massive list of strategy managers who regularly show success. Profits from strategy managers recently reached more than 20,000%
Risk Disclaimer:
Investing in or trading gold or other metals can be risky and lead to a complete loss of capital. This guide should not be considered investment advice, and investing in gold CFDs is done at your own risk.
The information provided does not constitute, in any way, a solicitation or inducement to buy or sell cryptocurrencies, derivatives, foreign exchange products, CFDs, securities, and similar products. Comments and analysis reflect the views of different external and internal analysts at any given time and are subject to change at any time. Moreover, they can not constitute a commitment or guarantee on the part of PrimeXBT. The recipient acknowledges and agrees that by their very nature any investment in a financial instrument is of a random nature and therefore any such investment constitutes a risky investment for which the recipient is solely responsible. It is specified that the past performance of a financial product does not prejudge in any way their future performance. The foreign exchange market and derivatives such as CFDs (Contracts for Difference), Non-Deliverable Bitcoin Settled Products and Short-Term Bitcoin Settled Contracts involve a high degree of risk. They require a good level of financial knowledge and experience. PrimeXBT recommends the consultation of a financial professional who would have a perfect knowledge of the financial and patrimonial situation of the recipient of this message and would be able to verify that the financial products mentioned are adapted to the said situation and the financial objectives pursued.