The popularity of coins is constantly changing, as is the ranking of the top ten coins by market capitalization. Bitcoin is likely to remain the most popular cryptocurrency position, cementing its place in the financial market, in addition to contributing the most total value to the crypto market cap. Beyond Bitcoin and Ethereum, however, things are always shaking up.
Their overall rating when it comes to their placing in the total market doesn't always match their popularity when it comes to longevity and total trading volume.
The List of Top 10 Cryptocurrencies Right Now
For example, here is the current list of digital assets right now according to the top ten cryptocurrencies by market cap are:
Binance Coin

Tether

Cardano

XRP

Uniswap

Chainlink
Although it is easy to access information like this, data from top exchanges tells a different story in terms of what is the most popular. Here is a more accurately reflective list of what's popular across the crypto market.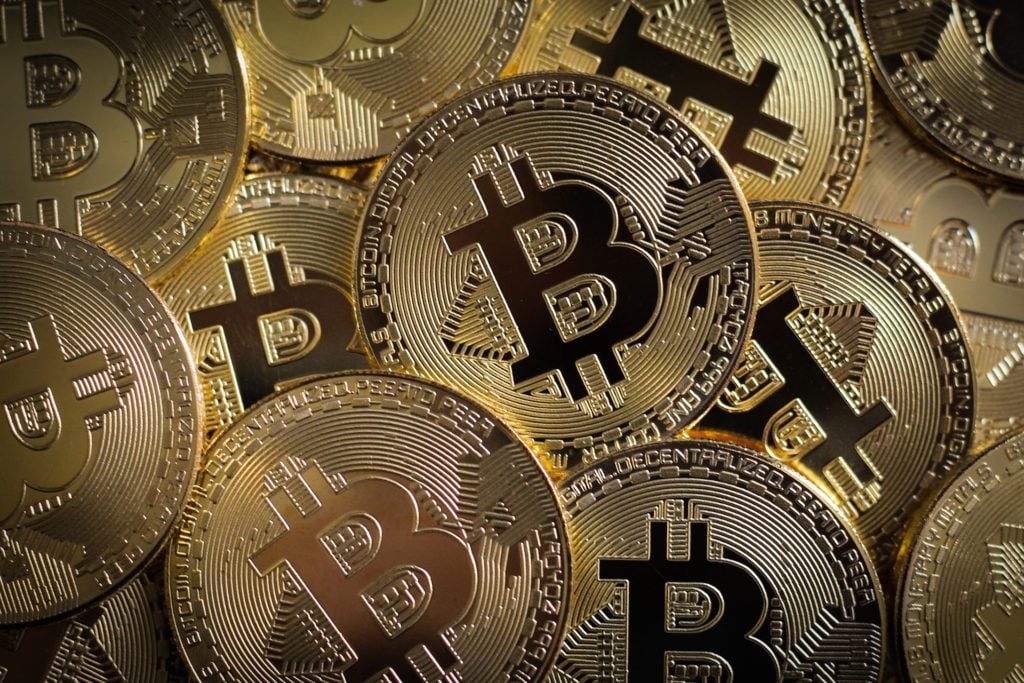 Bitcoin (BTC)
Date Created:

January 2009

Created By:

Satoshi Nakamoto

Peak Price:

$61,800

Current Price:

$60,000

Biggest Drop:

94%

Circulating Supply:

18,671,531 BTC

Max Supply:

21,000,000 BTC

Market Cap:

$1,111,225,372,930 USD
Description: Bitcoin is the most popular cryptocurrency and the first instance of blockchain technology the world ever saw, but in its wake, an entire industry full of altcoins have followed. It was the first to solve the double-spend issue with a proof of work consensus algorithm and mining process. Bitcoin's first mover advantage keeps it as the strongest cryptocurrency by market cap and demand. Bitcoin is considered digital gold, digital money, a hedge against inflation, and more.
Why It Is Popular: Bitcoin is extremely popular due to it enjoying first-mover advantage and the greatest visibility in the crypto market. It also has the most regulatory support and is being actively accumulated by institutions that expect it to outperform other assets like gold, stocks, and more. Statistics show that no other asset has ever performed as well as the digital currency has.
Brief Price History: Bitcoin price started from being practically worthless, trading at less than pennies per coin to begin. During 2011, however, it grew to $30, only to crash by more than 90% back down to $2. From $2, it exploded to $1,200, then experienced another, much longer drawdown of more than 90% once again. When it recovered, the cryptocurrency once again rallied, this time to over $20,000 per coin, making it a household name. Another bear market followed and another 84% crash, but Bitcoin is now more than three times the former peak and expected to reach prices of hundreds of thousands to potentially millions per coin. Institutional adoption is driving the current bull market.
Ethereum (ETH)
Date Created:

July 2015

Created By:

Vitalik Buterin

Peak Price:

$2,044

Current Price:

$2,044

Biggest Drop:

94%

Circulating Supply:

115,302,831 ETH

Max Supply:

N/A

Market Cap:

$231,180,160,131
Description: Ethereum is the top-ranked altcoin, second behind only Bitcoin in terms of overall crypto market share. Ether is the native token to the Ethereum blockchain, a layer one protocol that much of the altcoins in the market are built on using the ERC-20 standard. Ethereum relies on smart contract functionality built into its transactions to support all kinds of agreements and tokenization benefits.
Why It Is Popular: Ethereum is popular because it has tremendous potential as the building blocks of whatever the next phase of the decentralized web looks like. Most of DeFi and other altcoins are built on Ethereum, making it in incredible demand as ETH gas fees soar. Any coin built on Ethereum relies on ETH in some way, making the price per ETH rise exponentially recently.
Brief Price History: Ethereum began as an ICO, trading at only a fraction of the cost it does today. From under a buck as early back as 2016, Ethereum has done nothing but rise since, for the most part. From under $1, ETH rocketed to $1,400 per coin, only to fall by 94% to $80 each. Now, it's back trading at more than its former all-time high and setting new records above $2,000 with much more to come.
Litecoin (LTC)
Date Created:

October 2011

Created By:

Charlie Lee

Peak Price:

$418

Current Price:

$206

Biggest Drop:

95%

Circulating Supply:

66,752,415 LTC

Max Supply:

84,000,000

Market Cap

: $13,620,515,403
Description: Litecoin is a spinoff of Bitcoin's code, increasing the supply by four and making transaction speeds faster overall. The goals with Litecoin were to offer a faster solution than Bitcoin with many of the same benefits. Litecoin even has a hard-coded halving scheduled every four years or so, just like Bitcoin does.
Why It Is Popular: Litecoin is often considered digital silver next to Bitcoin as digital gold, and the similarities make sense. Interestingly, Litecoin has failed to set a new all-time high like most of crypto. Silver itself hasn't had the same bull run that gold did, and Litecoin has behaved similarly. However, such a situation makes Litecoin one of the most lucrative trades in crypto.
Brief Price History: Litecoin, like most cryptocurrencies, started off trading at just pennies, just like any coin does. However, at the most recent all-time high, each Litecoin was worth over $418, moving the fastest and strongest out of almost all cryptocurrencies when it did finally break out. A similar situation is brewing once again, with Litecoin lingering behind the market and failing to set a new high. When it does break out, however, it should soar like never before.
Binance Coin (BNB)
Date Created:

2017

Created By:

Binance

Peak Price:

$340.00

Current Price:

$340.00

Biggest Drop:

82%

Circulating Supply:

154,532,785 BNB

Max Supply:

170,532,785 BNB

Market Cap:

$53,441,014,438
Description: Binance Coin is the native utility token to the Binance crypto platform. The company is led by Changpeng Zhao. Binance Coin was launch via a token sale ahead of the platform's launch and has been a contender in the crypto market since.
Why It Is Popular: The token is used to reduce fees at Binance, is subject to token burns, and is utilized as a part of the Binance Smart Chain, increasing its demand in recent weeks.
Brief Price History: Binance Coin first traded at under $1, but at the peak of the bull market in 2017 reached $16 per BNB. From there, a bear market wiped out most gains, but Binance Coin was one of the few coins that actually set a new all-time high before 2020 or 2021. Binance Coin set its first new peak in 2019 and another in 2021.
Ripple (XRP)
Date Created:

2012

Created By:

Ripple Labs

Peak Price:

$3.58

Current Price:

$0.60

Biggest Drop:

99%

Circulating Supply:

45,404,028,640 XRP

Max Supply:

100,000,000,000 XRP

Market Cap:

$26,569,245,280
Description: XRP is the native crypto token to the Ripple blockchain protocol, created by Ripple Labs -– a parent company that has come under fire recently from the United States Securities and Exchange Commission. It is used primarily for cross-border settlements, and is known for fast transactions, and could disrupt Swift bank transfers, Western Union, and more.
Why It Is Popular: XRP is a popular cryptocurrency due to how strong its breakout has been in the past. It brought more ROI to investors than any other coin during the last bull market, but thus far, any gains have failed to materialize in XRP during this bull market. But that is likely due to the ongoing court case between the US SEC and Ripple and its executives.
Brief Price History: Ripple is known for its rare but explosive movements that shock the crypto world. Everyone loves to hate the coin, so when it takes off, it puts haters in their place. For example, Ripple went from under a penny to $3.58 per coin in one single year but then dropped 99% because of how strong the move was. Now, it's stuck at around 50 cents due to the controversy surrounding the centralized coin.
Bitcoin Cash (BCH)
Date Created:

August 2017

Created By:

Bitcoin Blockchain Hard Fork

Peak Price:

$4,000

Current Price:

$594

Biggest Drop: 98%
Circulating Supply:

18,696,606 BCH

Max Supply:

21,000,000 BCH

Market Cap:

18,696,606 BCH
Description: Bitcoin Cash is a hard fork of the original Bitcoin blockchain, and the promise of new coins for holding BTC is what helped drive the cryptocurrency to $20,000 per coin in 2017. However, Bitcoin Cash has been unable to beat Bitcoin at its own game, despite faster block times and reduced block size.
Why It Is Popular: Bitcoin Cash is faster than the original Bitcoin and has some of the most important supporters in the crypto industry behind it.
Brief Price History: Bitcoin Cash debuted as worthless, and within a month or so, was already trading at more than $3,000 per coin. In a flash, though, gains were wiped out, and the coin crashed back down to around $80 at its low point.
NEO (NEO)
Date Created:

February 2014

Created By:

Da Hongfei and Erik Zhang

Peak Price:

$196.85

Current Price:

$55.00

Biggest Drop:

98%

Circulating Supply:

70,538,831 NEO

Max Supply:

100,000,000 NEO

Market Cap:

$3,735,459,059
Description: NEO is often referred to as Chinese Ethereum, formerly named Antshares. It is another blockchain ecosystem that has been relatively quiet over the last several years.
Why It Is Popular: NEO is yet another altcoin that hasn't yet reached another new all-time high, making it a very attractive coin currently. And with similar potential as Ethereum, it is a sleeping giant just waiting to awaken.
Brief Price History: NEO exploded to popularity, rising from its early days as Antshares to as high as $196 per NEO token, but ultimately dropped by 98% back down to $4 each.
EOS (EOS)
Date Created:

June 2018

Created By:

Block.one (Daniel Larimer and Brendan Blumer)

Peak Price:

$22

Current Price:

$6

Biggest Drop:

93%

Circulating Supply:

952,189,014 EOS

Max Supply:

1,028,356,092 EOS

Market Cap:

$5,225,056,356
Description: EOS is an "Ethereum killer" built by Block.one, designed to support Dapps for enterprise and businesses by creating a shared computer resource system via the blockchain.
Why It Is Popular: EOS is one of the other remaining cryptocurrencies that have yet to set a new all-time high record. EOS is supported by one of the most important developers in the space and is one of the largest initial coin offerings in history.
Brief Price History: EOS was introduced as the most successful ICO ever and almost immediately soared to $22. During its first bear market, it crashed by 93% to around $1.
IOTA (MIOTA)
Date Created:

July 2016

Created By:

Sergey Ivancheglo, Serguei Popov, David Sønstebø and Dominik Schiener

Peak Price:

$5

Current Price

: $1.69

Biggest Drop:

99%

Circulating Supply:

2,779,530,283 MIOTA

Max Supply:

2,779,530,283 MIOTA

Market Cap:

$4,554,385,134
Description: IOTA is a crypto network that doesn't use a traditional blockchain network and instead relies on a technology called Tangle. The goal with Tangle is to support the world of microtransactions through IoT in the future.
Why It Is Popular: IOTA is popular due to its unorthodox protocol structure separating it from the rest of the blockchain projects in the altcoin market today.
Brief Price History: IOTA peaked in 2018 at $5 per token but has since fallen into a long abyss of a downtrend. The crypto dropped by 99% to 19 cents per coin at its bottom. But it is ready to fly again.
Stellar (XLM)
Date Created:

July 2014

Created By:

Jed McCaleb

Peak Price:

$1.04

Current Price:

$0.43

Biggest Drop:

97%

Circulating Supply:

22,729,681,727 XLM

Max Supply:

50,001,806,812 XLM

Market Cap:

$10,145,917,693.38
Description: XLM is another cross-border payment coin like XRP and shares many similarities with Ripple. Both were even created by Jed McCaleb. XLM has a strong focus on providing the unbanked with banking solutions.
Why It Is Popular: XLM has an ultra-low price point per coin compared to other altcoins and Bitcoin, making it especially attractive to new investors not looking to spend thousands per coin.
Brief Price History: XLM traded at prices where the coin was relatively worthless, rising to more than $1 per token. A token burn lowered overall supply, which will improve the success in the future. However, it couldn't prevent a complete 97% to bear market lows.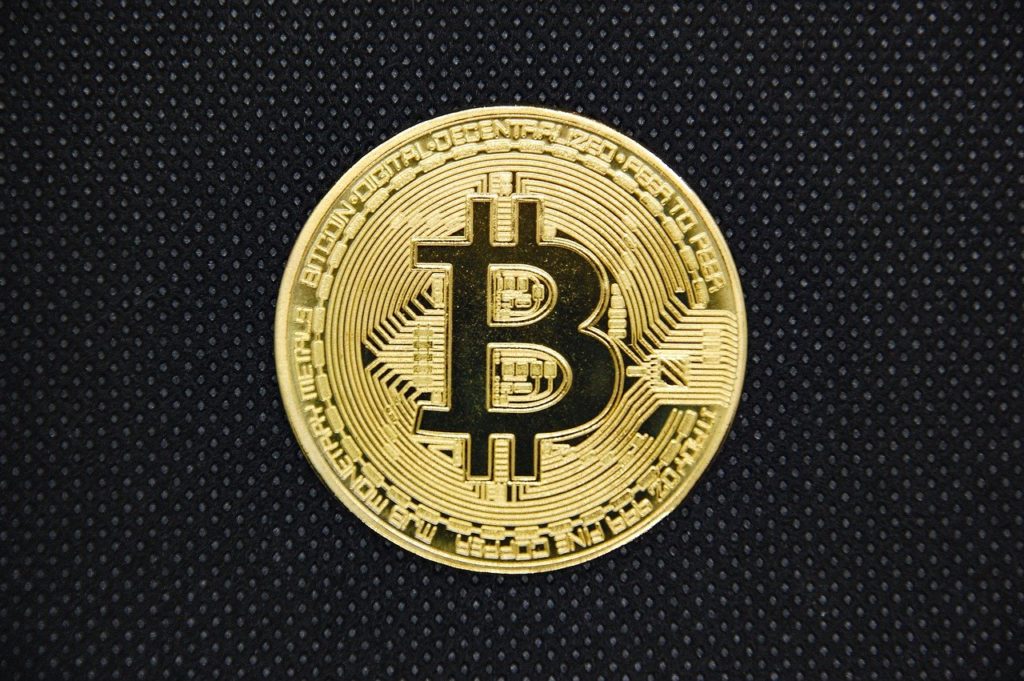 Best Cryptocurrency To Invest In 2021
Bitcoin and Ethereum will remain the two greatest cryptocurrency assets and the most popular peer-to-peer networks offering the most total value to investors. Although these assets are still a far way off from being used every day as a payment method, they are starting to gain steam in the financial sector.
Because crypto is currently in a bull market, investing in any coin in 2021 could very well be profitable. But invest only at your own risk.
Summing It All Up: How To Get Into Crypto The Right Way
Investors can trade crypto CFDs including Bitcoin, Ethereum, Litecoin, XRP, and EOS from this using PrimeXBT, an award-winning broker offering multi currency accounts using a secure digital wallet system.
PrimeXBT accounts offer incredible user privacy and protection, requiring very little personal data to get started trading. Traders can register for free and make a deposit with no minimums to a margin account.
Once signed up, traders can access a wealth of trading tools as well as more than 50 different assets, all under one roof.
FAQ: Frequently Asked Questions
What Is The Most Widely Used Cryptocurrency?
Ethereum has surpassed Bitcoin usage thanks to the DeFi explosion, but Bitcoin is right behind it. ETH is required for just about all DeFi transactions and much more.
What Crypto Will Explode In 2021?
Almost all cryptocurrencies should explode in 2021. However, the coins that have yet to set a new all-time high, like Litecoin or EOS, could perform the best.
Which Is The Best Cryptocurrency To Buy In 2021?
The best cryptocurrency to buy is the one you feel the most comfortable with. A good start is with Bitcoin, then adding Ethereum and taking on more risk over time with more coins.
Which Cryptocurrency Has The Best Future?
The cryptocurrency with the brightest future is still most likely Bitcoin due to it potentially becoming the global reserve currency and replacing both the dollar and gold.
Risk Disclaimer:
Investing in or trading gold or other metals can be risky and lead to a complete loss of capital. This guide should not be considered investment advice, and investing in gold CFDs is done at your own risk.
The information provided does not constitute, in any way, a solicitation or inducement to buy or sell cryptocurrencies, derivatives, foreign exchange products, CFDs, securities, and similar products. Comments and analysis reflect the views of different external and internal analysts at any given time and are subject to change at any time. Moreover, they can not constitute a commitment or guarantee on the part of PrimeXBT. The recipient acknowledges and agrees that by their very nature any investment in a financial instrument is of a random nature and therefore any such investment constitutes a risky investment for which the recipient is solely responsible. It is specified that the past performance of a financial product does not prejudge in any way their future performance. The foreign exchange market and derivatives such as CFDs (Contracts for Difference), Non-Deliverable Bitcoin Settled Products and Short-Term Bitcoin Settled Contracts involve a high degree of risk. They require a good level of financial knowledge and experience. PrimeXBT recommends the consultation of a financial professional who would have a perfect knowledge of the financial and patrimonial situation of the recipient of this message and would be able to verify that the financial products mentioned are adapted to the said situation and the financial objectives pursued.