So you've heard all of the success stories of regular everyday individuals, fed up with their normal day jobs going nowhere fast, and leading to decades of service to never achieve one's personal goals or dreams, who later went on to become a day trader and turned their lives around.
There are countless stories on social media, investing forums, and more, that suggests that with a little education, practice, and courage, regular people become rich beyond their wildest imagination simply by trying their hand at day trading financial markets.
But success didn't just fall into their laps, they had to learn, make mistakes, and eventually, found a strategy that regularly worked for them. Among the ways these day traders were able to learn and excel at day trading, is through reading day trading books authored by top traders from around the globe, offering insight into their decades of real-world market experience.
We've compiled an extensive list of the best possible books to teach you how to day trade, and do it effectively. The books listed range from books on day trading for beginners, to advanced concepts and theories, such as market psychology, chart patterns, and much more.
If you enjoy the following list of day trading books, be sure to check out our other lists of the best books for technical analysis and the best forex trading books.
The Best Day Trading Books of All-Time
A Beginner's Guide To Day Trading Online
Written by Toni Turner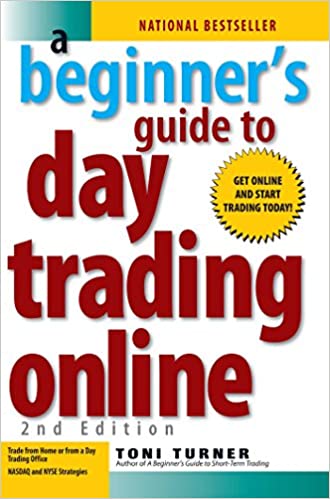 A Beginner's Guide To Day Trading Online is the perfect start for anyone considering trying their hand at day trading for the first time, as the book's title implies. The book is authored by a trading veteran, Toni Turner, with over a decade in market experience under her belt. Turner has been interviewed on and spoken in segments on CNN, CNBC, and much more.
The book covers all of the most important main concepts any trader should look to familiarize themselves with, including risk management, technical analysis, trading strategies, with a particular focus on shorter timeframes ideal for day trading. Not only does the book serve as a one-stop reference guide, it includes quizzes and checklists to ensure the beginner day trader is understanding the most basic concepts of day trading.
Day Trading For Dummies
Written by Ann C Logue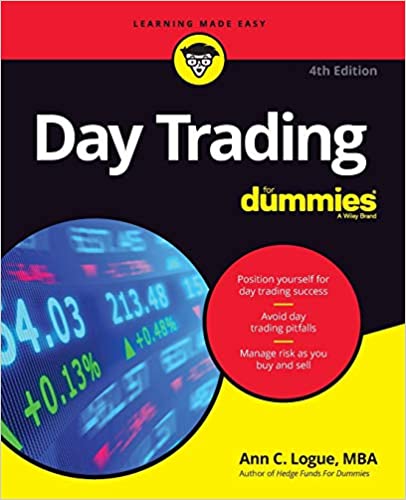 Like other books in the Dummies series, looking past the bright yellow cover gets you a wealth of knowledge on the subject matter written by an industry expert, and Day Trading for Dummies is no different.
As is the case with other books in the well-known franchise, they introduce the reader to the most basic of concepts, broken down in an easy to understand and digest format. The books are written in a way that anyone can understand them, but still provide the depth of other books listed in this guide.
Day Trading Strategies: Beginner's Guide to Tools, Tactics, Psychology, and Setup Patterns
Written by Branden Lee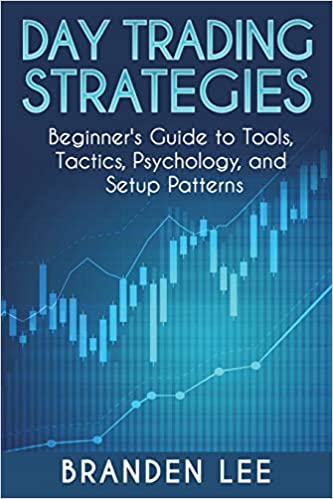 Don't let the phrase "beginner's guide" fool you, this book is jam-packed with information for even more experienced day traders. Like the name suggests, not only does this book teach new day traders about the tools and strategies they can use to gain a competitive edge in the market, but also the types of personality a trader needs to develop in order to make decisive trades.
Beyond this, it teaches you how to choose the right assets, risk management, and even how to create and implement your own personal day trading strategy that best suits your individual tastes and risk appetite.
Day Trading: 101 Beginner's Guide – Mastering The Trade Strategy
Written by Noah Bennet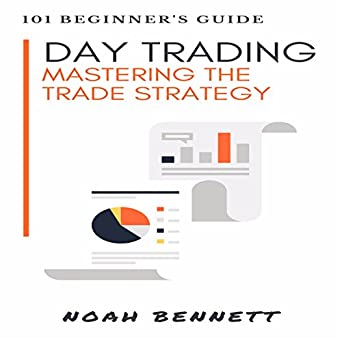 The book's author has nearly a decade of experience across a variety of financial markets, offering a unique real-world take on day trading. The book educates readers with basic knowledge on day trading, including easy to put into action strategies, and the most common mistakes every trader makes when first getting started.
This invaluable information based on real-world situations means that the tips and tricks provided have been proven effective. Readers will finish the book with enough key takeaways to get started day trading immediately.
Start Day Trading Now: A Quick And Easy Introduction To Making Money While Managing Your Risk
Written by Micheal Sincere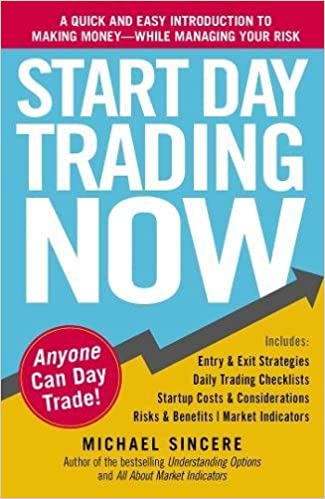 Yet another great introductory book for beginners, Start Day Trading Now: A Quick And Easy Introduction To Making Money While Managing Your Risk talks about the pros and cons of day trading over other types of trading, such as swing trading, which consists of longer timeframes.
The book also offers some unique tips on how to choose a broker, set up an account, manage risk, money, and emotions and much more.
How to Day Trade: A Detailed Guide to Day Trading Strategies, Risk Management, and Trader Psychology
Written by Ross Cameron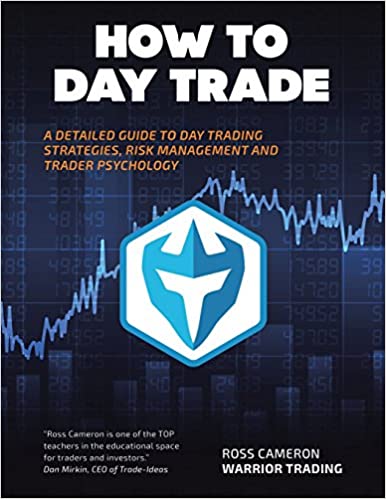 This book is a great start for beginners in day trading, as it focuses on building a day trader's foundational skills that more advanced strategies can be built from.
The book's author is an educator who teaches day trading courses and developed a live trading chat room for trade idea generation and discussion. By teaching day traders proper risk management and how to anticipate volatility they'll only need to be successful just 50% of the time in order to regularly make money and become profitable.
The Truth About Day Trading Stocks: A Cautionary Tale About Hard Challenges and What It Takes To Succeed
Written by Josh DiPetrio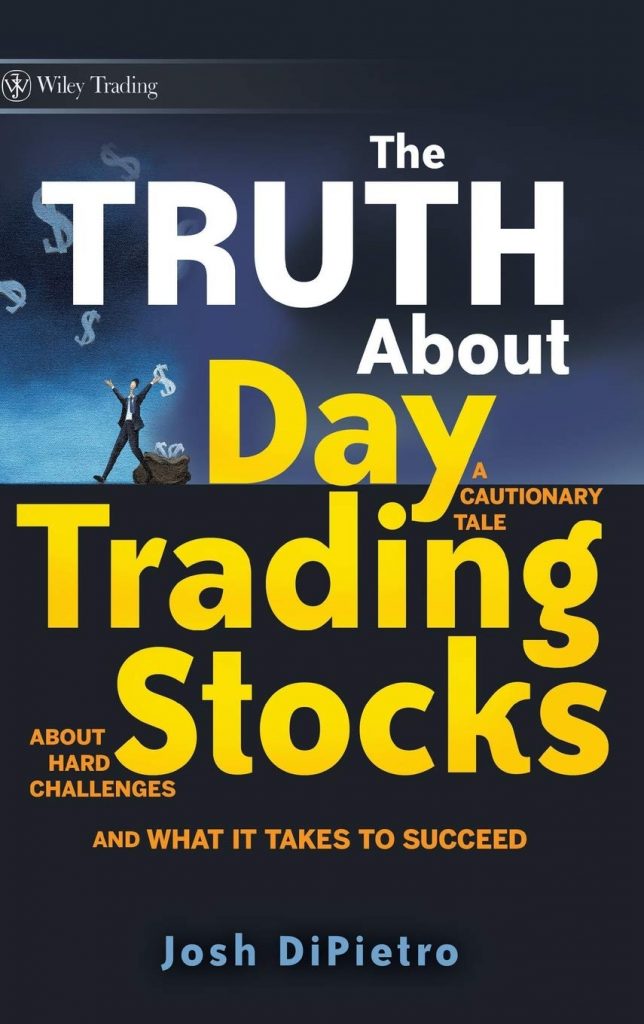 Of course, when you think of day trading, you often visualize wealthy day traders driving fancy cars or traveling in private jets, however, these success stories have spent decades developing winning systems. This book is an eye-opening reality check for new day traders about the truths of day trading. The book focuses on stocks, but the same theories and concepts can be applied to any market.
The book's author educates eager day traders not to jump into the water without first looking and learning the ropes, and talks about the common challenges day traders face when first getting started, and those that plague them throughout their trading careers. While day trading is no 'get rich quick scheme,' as the author points out, it can lead to growing one's wealth and living the life they've always dreamed – but only if you hone your skills over the course of years of trading.
Day Trading and Swing Trading the Currency Market: Technical and Fundamental Strategies to Profit from Market moves
Written by Kathy Lien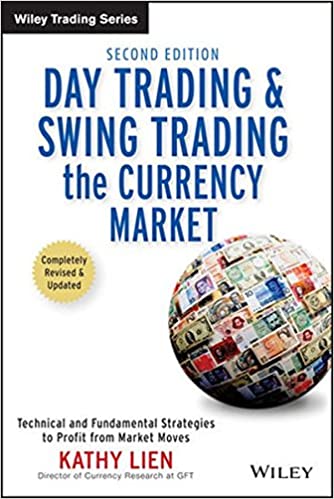 This book is also ideal for forex traders, as it focuses on the foreign exchange market. The book provides the latest data, stats, recent events, and more that influence the price of the most popular foreign exchange currencies. However, there is also plenty of basic trading knowledge in here to make it a valuable read for day traders of other markets.
The concepts outlined in this book extend across various timeframes, viable for both day and swing traders.
Digital Day Trading; Moving from One Winning Stock Position to the Next
Written by Howard Abell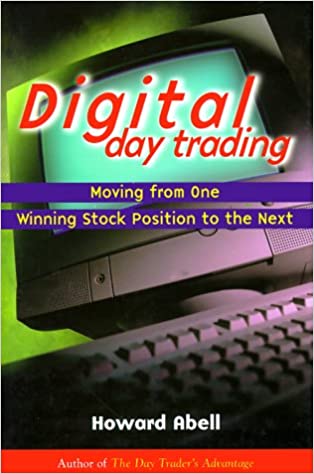 This book may feel a bit outdated as it heavily focuses on the emergence of digital day trading online following the dot com boom and internet era. However, many of the concepts and theories included within the pages are still helpful and relevant even today.
The book includes interviews with tried and true day traders and offers insight into the author's own personal trading philosophy and how it differs or compares to others.
How to Day Trade for a Living: A Beginner's Guide to Trading Tools and Tactics, Money Management, Discipline and Trading Psychology
Written by Andrew Aziz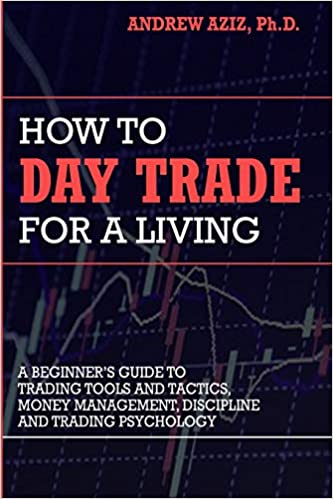 Enjoying day trading thus far and thinking about making it your career? Then you definitely want to read this #1 Best Seller on Amazon.
People rave about the book's introduction to the most basic fundamentals in an easy to digest way, that later digs into much more advanced topics, including technical analysis, chart patterns, support and resistance levels, and much more.
Range Trading: Your Step-by-Step Guide to Consistent Range Trading Profits
Written by Micheal Young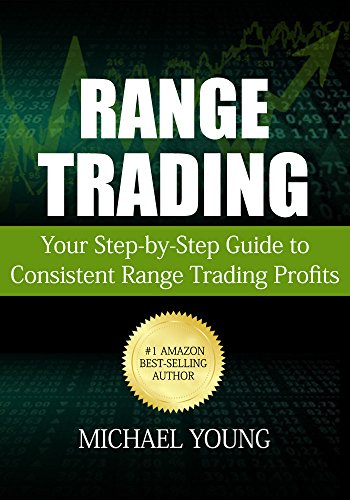 Assets stuck within a trading range are the bane of some trader's existence, but for a day trader, it can offer the perfect environment for executing rapid, successive, short-term trades, perfect for the online digital day trader.
The book teaches day traders the basics of buying low and selling high in range-bound markets, for fast scalp trading.
The Simple Strategy: A Powerful Day Trading Strategy for Trading Futures, Stocks, ETFs and Forex
Written by Markus Heitkoetter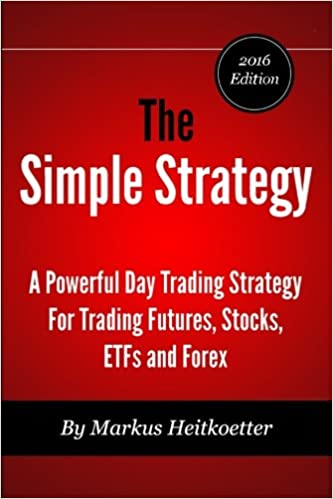 The book's author guarantees that after reading the book, anyone can come away a successful day trader. The book will help a new day trader develop clearly defined rules that must be followed or else a position isn't taken, period. Since these are easy to identify and there is no middle-ground, there's no second-guessing – only winning trades.
Heitkoetter's strategies rely heavily on some of the most common trading indicators, such as the MACD, Bollinger Bands, the Relative Strength Index, and more.
Mastering the Trade, Third Edition: Proven Techniques for Profiting from Intraday and Swing Trading Setups
Written by John F Carter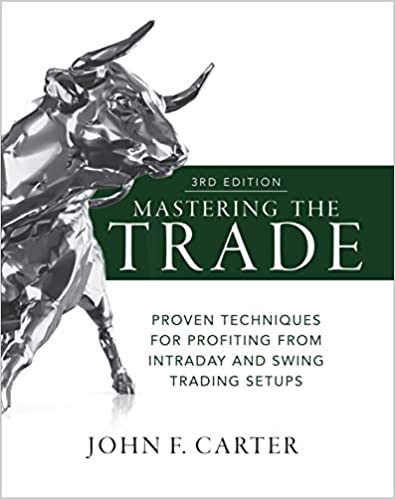 Day traders will find Mastering the Trade a more enjoyable read than most of the other books listed here, thanks to Carter's touch of humor injected into otherwise very serious business. When money's at stake, it's usually no laughing matter, but by developing a more personal relationship with readers, day traders can hope to retain more of the most important information.
The book focuses on intraday trading, and the setups to watch for before taking a position, and when to consider closing the position based on support and resistance levels, and much more.
The 1 Hour Trade: Make Money With One Simple Strategy, One Hour Daily
Written by Brian Anderson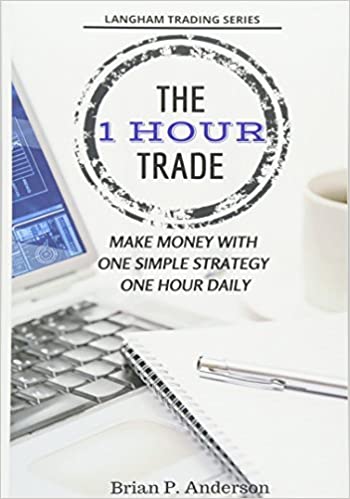 Can you really make money confidently and consistently with just one simple strategy and in one hour? Author Brian Anderson believes so, and has written a book on the subject.
The experienced day trader isn't afraid to admit he's made dozens of mistakes over the course of his trading career, but it's often through mistakes how humans learn. By learning from Anderson's mistakes and applies his tried and true trading strategies, any day trader can become profitable in no time at all. Even in trades lasting less than one hour at a time, ideal for the day trader. In fact, Anderson's entire theory is based on the most simplistic approaches to day trading.
How to Day Trade Stocks for Profit
Written by Harvey Walsh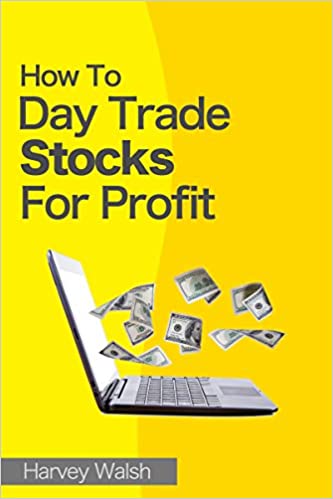 This book is well known for its 14 Golden Rules of trading that every day trader should live by, but beyond this is still packed with tons of information regarding the stock market and trading.
The simple to understand language used makes the book easy to digest and take the information and apply it to develop your own trading strategies. It's not just a book, it's a full course on day trading.
Getting Started in Technical Analysis
Written by Jack D. Schwager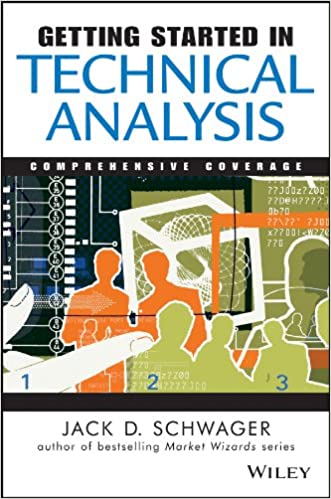 Technical analysis is the study of chart patterns, indicators and oscillators, candlesticks, and much more, and this book is the perfect introduction to these important tools that day traders can use to get the most out of their trading.
Although day trading often focuses on shorter timeframes, technical analysis is thankfully useful across all timeframes, and the information provided in this book on common tools can be applied in any situation.
Japanese Candlestick Charting Techniques
Written by Steve Nison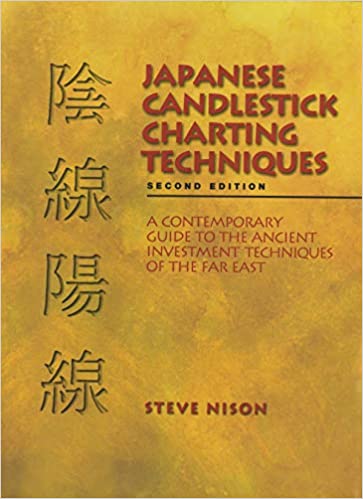 Understanding the signals that each individual or cluster of candlesticks can indicate can tip day traders off early about future price action, spot reversals, and much more.
While candlesticks are a basic concept featured in other books, this book by Steve Nison is like the bible on the subject, offering day traders a further deep dive into what each candlestick could signal;
Encyclopedia of Chart Patterns
Written by Thomas N. Bulkowski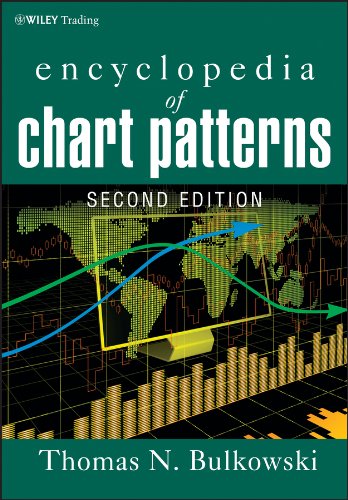 Bull flags, wedges, triangles, and more appear across all timeframes, all assets, and all markets, making this book a must-read for day traders, swing traders, or anyone who ever has considered entering a trade.
Bulkowski has analyzed thousands of markets searching for patterns that regularly appear, and studying their outcomes. The information provided can teach day traders to spot these patterns regularly and know how to trade them.
Investment Psychology Explained: Classic Strategies to Beat the Markets
Written by Martin Pring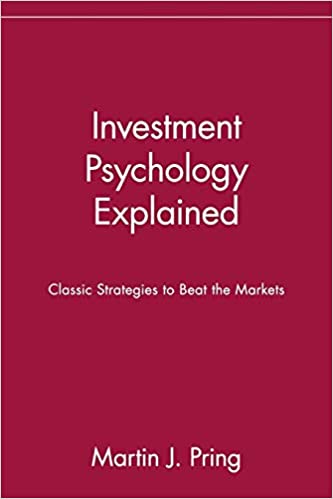 Managing risk is a theme throughout most of the books in this list, but Investment Psychology Explained focuses on how to manage human emotions that appear when day trading.
It may be tempting to chase a rally not wanting to miss out on profits, but overextended rallies tend to reverse quickly, and you could be buying the top. Or do you get the urge to hit sell when asset prices are falling? Learn how to avoid these comment feelings to have a stoic approach to day trading.
The Encyclopedia Of Technical Market Indicators
Written by Robert W. Colby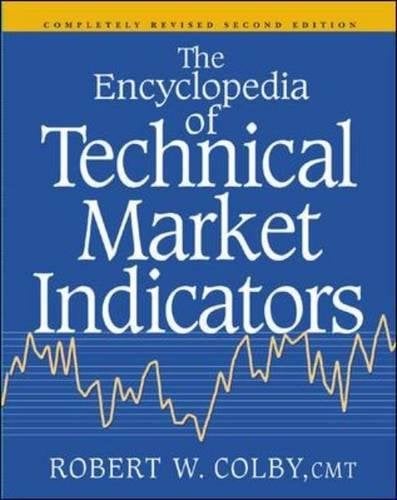 Like some of the other encyclopedias that made this list, they did so because they truly are must-reads for any and all traders, due to how valuable they are as reference guides that can be referred to again and again.
The Encyclopedia Of Technical Market Indicators will educate day traders on the most common indicators, such as the RSI, MACD, Stochastic, Ichimoku, Williams Alligator, and much more.
Conclusion
After reading these books, anyone can get started day trading immediately and find success in markets.
Those ready to practice can sign up for a free account on PrimeXBT, or register for a free trading account in less than 60 seconds to try their hand at day trading forex, crypto, stock indices, commodities, and more online. PrimeXBT also offers more helpful education and tutorials right on their website.
PrimeXBT offers profit-generating tools such as up to 1000x leverage, take profit and stop-loss orders, and built-in charting software day traders can maximize their gains and reduce risk to a minimum.
Risk Disclaimer
Investing in or trading gold or other metals can be risky and lead to a complete loss of capital. This guide should not be considered investment advice, and investing in gold CFDs is done at your own risk.
The information provided does not constitute, in any way, a solicitation or inducement to buy or sell cryptocurrencies, derivatives, foreign exchange products, CFDs, securities, and similar products. Comments and analysis reflect the views of different external and internal analysts at any given time and are subject to change at any time. Moreover, they can not constitute a commitment or guarantee on the part of PrimeXBT. The recipient acknowledges and agrees that by their very nature any investment in a financial instrument is of a random nature and therefore any such investment constitutes a risky investment for which the recipient is solely responsible. It is specified that the past performance of a financial product does not prejudge in any way their future performance. The foreign exchange market and derivatives such as CFDs (Contracts for Difference), Non-Deliverable Bitcoin Settled Products and Short-Term Bitcoin Settled Contracts involve a high degree of risk. They require a good level of financial knowledge and experience. PrimeXBT recommends the consultation of a financial professional who would have a perfect knowledge of the financial and patrimonial situation of the recipient of this message and would be able to verify that the financial products mentioned are adapted to the said situation and the financial objectives pursued.