The foreign exchange market, also known as the forex or fx market for short, is the most popularly traded and most liquid market across the globe and consists of the currencies representing the world's most powerful economies.
Because these economies and their currency's values fluctuate based on a variety of factors, it creates a thrilling, fast-paced trading environment perfect for day trading for profits. But it's not for everyone and requires practice, commitment, and mental fortitude.
It also requires a general understanding of technical analysis, indicators, chart patterns, market psychology and so much more, many of which can be learned from a variety of books. The below list contains the very best forex books that can educate you on how to get started trading forex currencies and doing so successfully.
If you enjoy the following list of forex market books, be sure to check out our other lists of the best books for day trading and the best technical analysis books.
The Best Forex Currency Trading Books
Currency Trading for Dummies
Written by Kathleen Brooks and Brian Dolan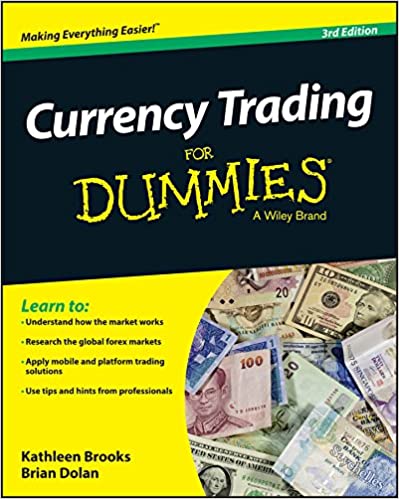 Don't be put off by the Dummies name, or the iconic yellow cover – Dummies books are undeniably some of the best on the subject matter they cover, and their book on forex currency trading is a great option for those considering entering the foreign exchange market.
The book contains a detailed breakdown of each of the major currencies along with tons of tips and tricks on how to trade fx markets. In addition, there's information on what factors drive the various economies these currencies power. It's perfect for beginners or those looking for an in-depth refresher.
Day Trading and Swing Trading the Currency Market: Technical and Fundamental Strategies to Profit from Market Moves
Written by Kathy Lien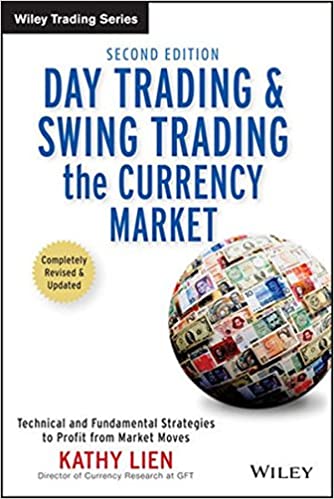 This book, written by one of the most well-known currency market analysts teaches aspiring forex traders the ins and outs of the forex market. The author has appeared on CNBC, and Bloomberg to offer her insight and market analysis, and now it is available to forex traders who can learn from the best.
The book dives into both fundamental and technical analysis, as well as introduces traders to a variety of trading strategies that can be applied to generate profit regularly.
Currency Forecasting: A Guide to Fundamental and Technical Models of Exchange Rate Determination
Written by Michael Rosenberg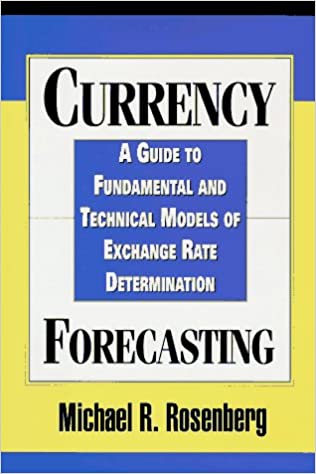 A currency's exchange rate doesn't just determine the asset's price within the forex market, it determines the currency's value across the globe. These rates fluctuate based on a variety of factors, including economic growth, political climate, geopolitical risk, and more.
This book teaches forex traders how to analyze and understand the underlying factors driving the value of each nation's currency and use the information to combine with technical analysis, trading indicators, and chart patterns to become profitable. It's among the best forex books for beginners.
How to Make a Living Trading Foreign Exchange: A Guaranteed Income for Life
Written by Courtney Smith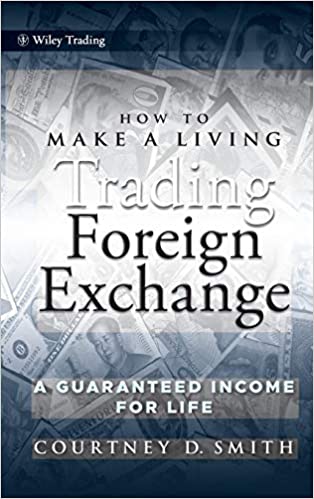 This book is what it's really all about for most of you reading this list. You've read stories about how forex market day traders have given up their daily grind and made a living trading instead. If this is you, then this is the book you need to read.
Author Courtney Smith explains how markets work in easy to understand terminology, and provides six unique strategies to generate regular income from trading forex markets.
Forex Trading: The Basics Explained in Simple Terms
Written by Jim Brown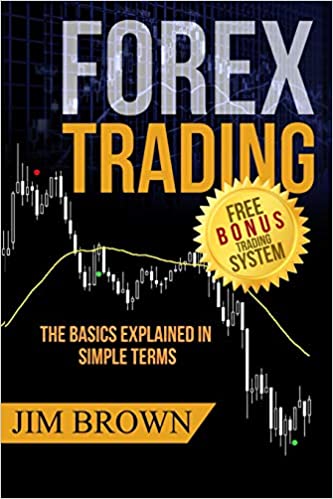 If you want to learn to trade forex currencies, then this book is one of the best books of all time to start with, as it truly does as the title says and breaks down the basics into the simplest possible terms. Anyone can pick this book up and understand it, and use it to create their own trading strategies.
It provides a glossary of forex markets, strategies, psychology, trading pairs, and even tips on how to choose the right broker to best suit your personal needs.
Adventures of a Currency Trader: A Fable about Trading, Courage and Doing the Right Thing
Written by Rob Booker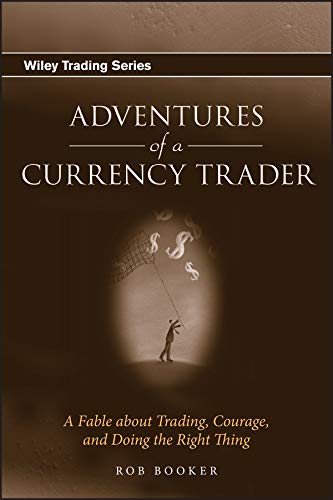 The Adventures of a Currency Trader follows fictional forex trader Harry Banes and his experience trading across the forex market. Through anecdotes and other situations, traders can learn about the various challenges they'll face and how to overcome them, delivered in an entertaining format.
However, those looking for more of a reference guide may be turned off by the way the story is presented, however, the unique take makes the read more digestible and retainable as a result.
The Death of Money: The Coming Collapse of the International Monetary System
Written by James Rickards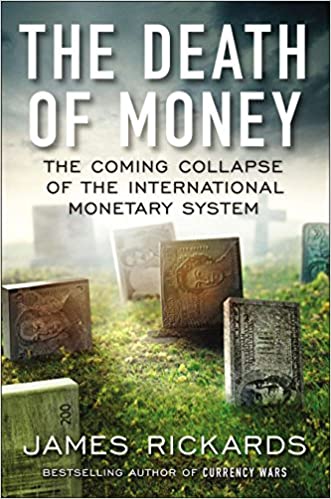 This book paints a bleak picture of the future of money, due to the world's over-reliance on the US dollar – the world's global reserve currency. Because so much of the world relies on the currency, its collapse could trigger a complete global economic meltdown.
The book looks at how greed is driving this to dangerous levels, and while the book is indeed about the currency market, it may actually cause many who read it to consider cryptocurrencies as well, as this asset class is designed to have attributes that prevent inflation and control or influence from third-parties.
Trade Your Way to Financial Freedom
Written by Van K. Tharp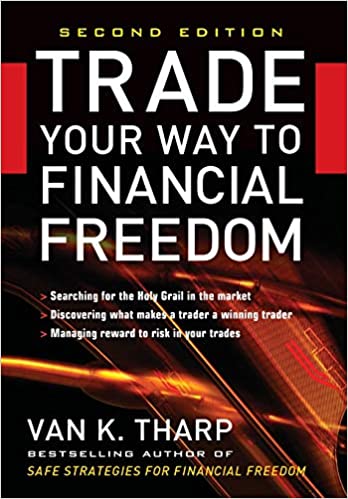 Trade Your Way to Financial Freedom offers a look at the common mistakes that forex traders regularly make and how to avoid and overcome them in a realistic way. The author promotes an open-minded approach, that the books reviews rave about.
The author suggests that traders not only create their own systems but study the systems of others as well to always be learning on the fly.
The Foreign Exchange Matrix: A New Framework for Understanding Currency Movements
Written by Barbara Rockefeller and Vicki Schmelzer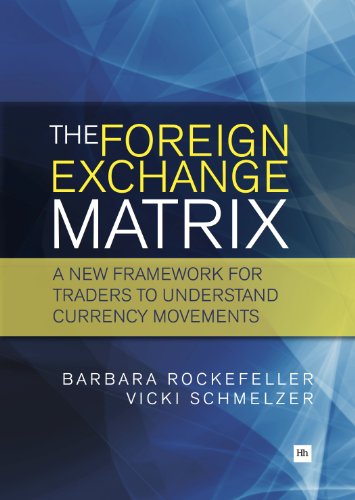 The two authors of the book combine a total of 50 years of experience to provide master-level knowledge about forex markets.
The book outlines the most important basic concepts and market dynamics, as well as what the driving force is often behind trends, and much more. The book can be somewhat confusing at times due to the way the author attempts to weave certain concepts together through a matrix of ideas, however, the information at its core is extremely valuable.
Forex Trading Money Management System: Crush the Forex Market with Bigger Profits and Smaller Losses
Written by Don Guy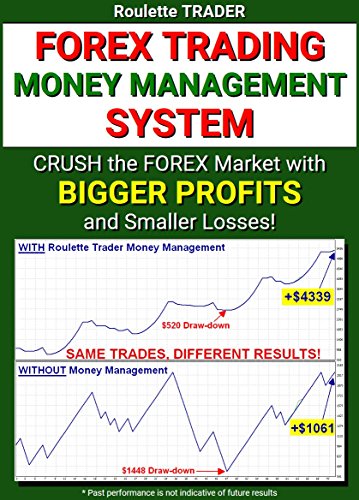 This book is an easy to use guide focused on money and risk management, using a simplified system focusing on maximizing profits booked and reducing any losses. The author has reverse-engineered the mindset of a professional gambler and applied it to trading.
It focuses on risk, probabilities, and more, to achieve greater gains and fewer losses. The system is also designed to "pyramid" profits to achieve the largest possible return on investment. It's often considered one of the better trading training books available today.
Forex: Using Fundamental Analysis & Fundamental Trading Techniques to maximize your Gains
Written by Dave Matias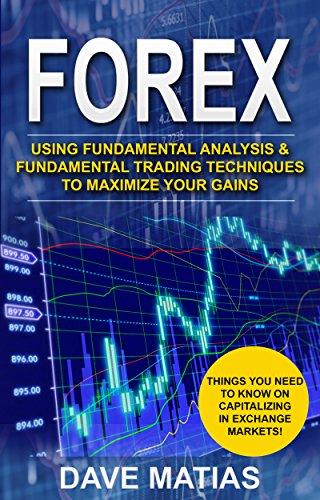 While other books combined basic concepts with both fundamental and technical analysis, this book focuses on fundamental analysis only, offering the best takes on the subject yet.
The author details the various myths of fundamental trading, micro and macro events that influence the market, global market capital flow, and much more.
Investment Psychology Explained: Classic Strategies to Beat the Markets
Written by Martin Pring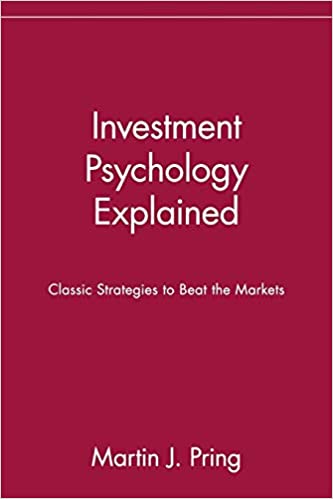 Trading requires a specific personality type or mental state that few people wield naturally, however, through consistency anyone can learn the psychological dynamics that drive market prices.
Not only does this book explain how to control your own personal emotions, but it discusses common mistakes traders make and highlights the emotions that drive the decisions behind each mistake, providing tips on how to take control and avoid issues.
50 Pips a Day Forex Strategy
Written by Laurentiu Damir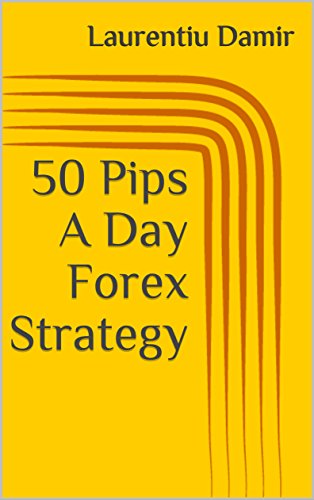 This book offers a detailed strategy that all but guarantees a beginner can go to never have traded a day in their life, to generate profits of at least 50 pips a day. It teaches the reader all about money management, provides an intro to forex trading, and offers instructions on how to develop winning trading strategies.
Although it's helpful for beginners, even intermediate traders can learn a lot from the information and strategies provided. In just a few days of reading and applying the tools from the book, traders should become more profitable than ever before.
A Three-Dimensional Approach to Forex Trading
Written by Anna Couling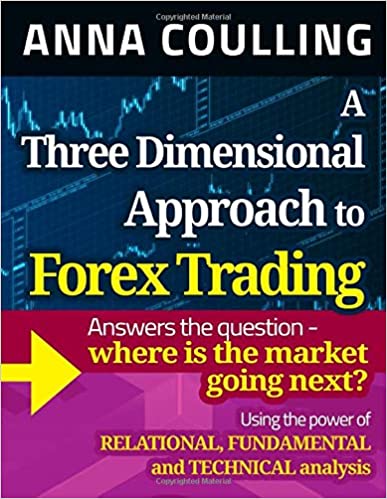 This self-published book answers the question of "where is the market going next" across 416 pages jam-packed with helpful information. The book is rather massive and can be a daunting read, but it is worth it in the skills gained.
The book is helpful for new traders and advanced professionals alike, offering a high-level breakdown of the forex market and the tactics the author learned cross 17 years of trading and investing.
Forex For Ambitious Beginners: A Guide To Successful Currency Trading
Written by Jelle Peters
This book aims to prevent traders from entering the forex market headfirst and without caution, resulting in significant losses before they learn the ropes of trading and how to adapt to dynamic market psychology. It does so by offering a very realistic approach and explanation and ensures the readers understand the various pitfalls they may face when trading the forex market.
It drives home that idea that through consistency, persistence, practice, and study, only then can a trader become successful enough to drive regular profits.
The Black Book Of Forex Trading: A Proven Method To Become A Profitable Trader In Four Months And Reach Your Financial Freedom By Doing It
Written by Paul Langer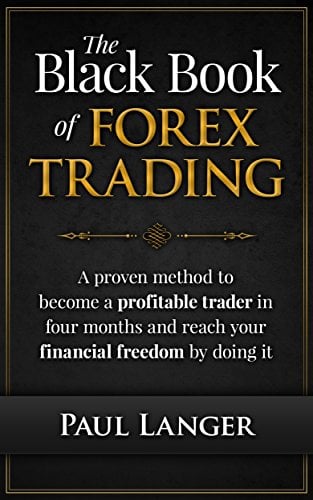 This book acts as a reference manual for forex traders to regularly refer to refresh themselves on the most successful systems and tactics used by professional forex traders regularly.
In addition to the treasure trove of written content within the book's pages, it also includes a link to over 80 minutes of video content, where the book's author will walk the viewer through how to get started with implementing winning trading strategies.
Encyclopedia of Chart Patterns
Written by Thomas N. Bulkowski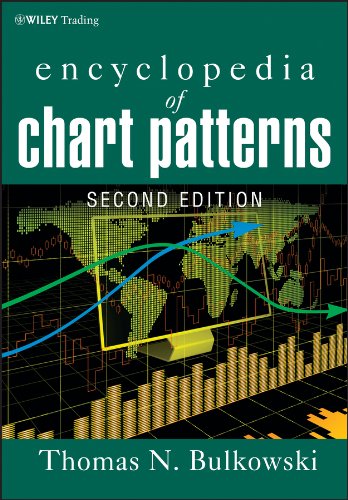 Few books have found themselves listed across the best technical analysis books, the best day trading books, and the best forex books, but the Encyclopedia of Chart Patterns is a must-read that applies to any trader.
If you don't know how to identify chart patterns with ease, this book is for you. It also explains the ideal entry and exits for each pattern, and what to expect for profits in terms of percentage gained.
Forex Trading: The Bible
Written by Samuel Rees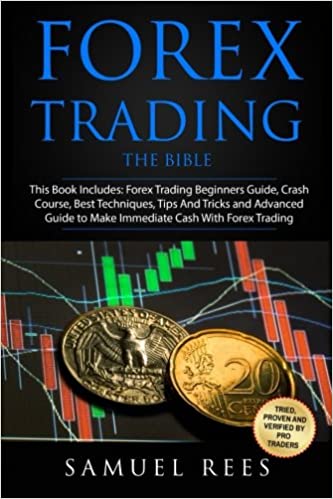 This book by Samuel Rees is actually five separate books in one and includes a beginner's guide, a crash course on forex trading, best techniques, tips and tricks, and an advanced guide for more experienced forex traders.
The powerful bundle of reading offers a wealth of helpful information that any forex trader can put into practice, earning it the right to call the series of books a complete "bible" of forex trading.
Forex Trading 2020: Guide for Beginners. Secrets, Strategies and the Psychology of the Trader to Earn $10,000 per Month in No Time, Manage the Risk and your Money
Written by Norman Davison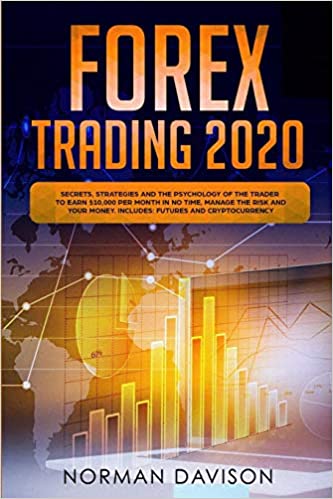 Most of the books included in this list were released some time ago, so there's added value in this book due to recency and relevancy.
Not only does this book explain the ins and outs of the forex market, including technical analysis, strategies, and more, but it also touches on newer markets such as Futures or cryptocurrencies.
Naked Forex: High-Probability Techniques for Trading Without Indicators
Written by Alex Nekritin and Walter Peters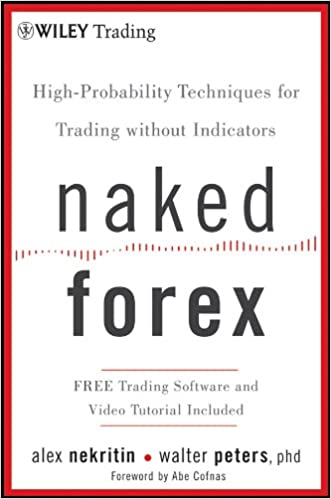 Naked forex focuses on using techniques from an era before computer and digital price charts became commonplace and traders began relying almost entirely on technical analysis indicators.
Instead, this book focuses on the basic probabilities of candlestick formations and chart patterns, all without using any indicators – which the author says at times provides an edge, while other times clouds judgment by offering too much data at once to properly disseminate.
Japanese Candlestick Charting Techniques
Written by Steve Nison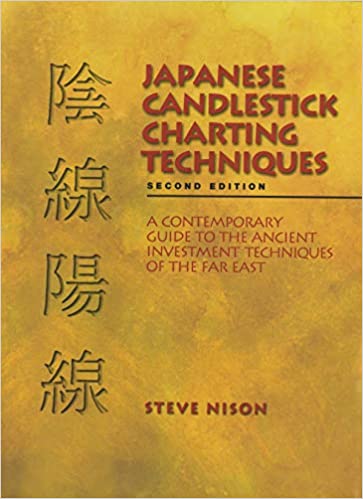 Following the ideas explained in Naked Forex, deep-diving into Japanese Candlesticks can really up a trader's game all without the need for indicators.
Candlesticks often give signals on their own, without the need for complex pattern spotting. Those who master Japanese candlesticks can excel in any market, especially forex.
Conclusion
After reading these books, you'll soon be ready to start trading fx currencies. For additional learning, you can search for eBooks on the web, or read many of the helpful guides and tutorials at PrimeXBT.
Once you are comfortable, register for a free account at PrimeXBT, a Bitcoin-based margin platform offering forex, commodities, stock indices, and cryptocurrencies.
The trading platform offers built-in charting tools, advanced order types, and up to 1000x leverage allowing forex traders to quickly turn a profit and grow their capital, all with only a small initial deposit.
Risk Disclaimer:
Investing in or trading gold or other metals can be risky and lead to a complete loss of capital. This guide should not be considered investment advice, and investing in gold CFDs is done at your own risk.
The information provided does not constitute, in any way, a solicitation or inducement to buy or sell cryptocurrencies, derivatives, foreign exchange products, CFDs, securities, and similar products. Comments and analysis reflect the views of different external and internal analysts at any given time and are subject to change at any time. Moreover, they can not constitute a commitment or guarantee on the part of PrimeXBT. The recipient acknowledges and agrees that by their very nature any investment in a financial instrument is of a random nature and therefore any such investment constitutes a risky investment for which the recipient is solely responsible. It is specified that the past performance of a financial product does not prejudge in any way their future performance. The foreign exchange market and derivatives such as CFDs (Contracts for Difference), Non-Deliverable Bitcoin Settled Products and Short-Term Bitcoin Settled Contracts involve a high degree of risk. They require a good level of financial knowledge and experience. PrimeXBT recommends the consultation of a financial professional who would have a perfect knowledge of the financial and patrimonial situation of the recipient of this message and would be able to verify that the financial products mentioned are adapted to the said situation and the financial objectives pursued.