It is impossible to answer this question as Ethereum ownership is anonymous, and public ownership records do not exist. One of the largest holders is Vitalik Buterin, the inventor of the Ethereum whitepaper. However, he isn't the most Ethereum.
How Many Ethereum Holders are There?
As of May 2022, it is believed that around 50 million people hold Ethereum with a non-zero balance. Ethereum holders are difficult to track down but hard to track down. The Ethereum wallet address cannot be counted as a single person, as many holders will have more than one. Who owns the most Ethereum?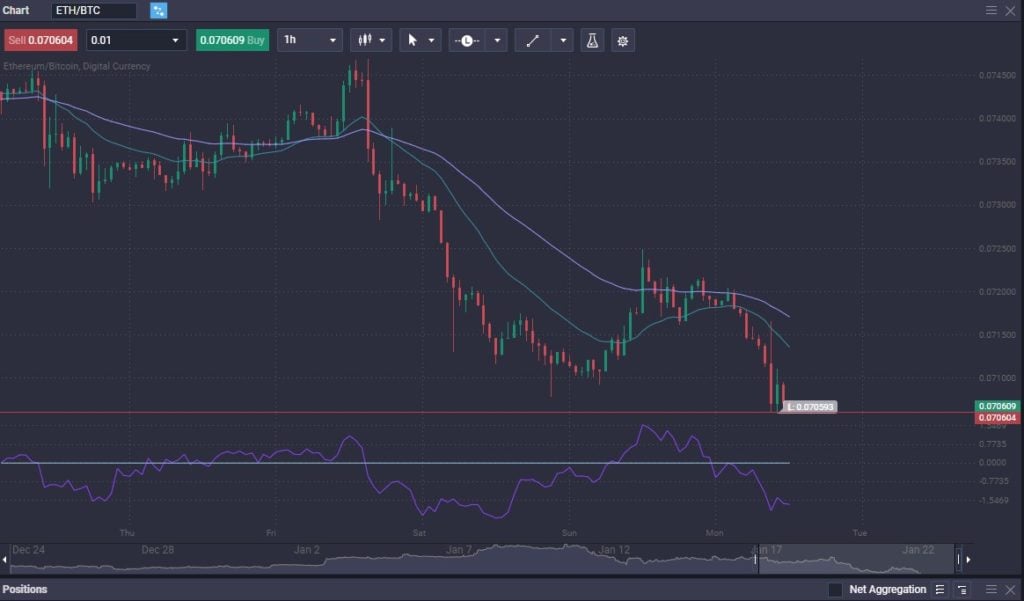 Ethereum Holders: Who owns the most Ethereum?
Ethereum holders tend to be secretive about the amount of ETH they control. There is a certain amount of common sense that can be extrapolated. The blockchain is a public record, so specific wallets can be followed to get an idea of what the "smart money" is doing. These are the top holders of Ethereum, based on how much is in each address. Who it is doesn't matter nearly as much as what they do with it. The biggest holders of Ethereum move the markets, so some places specialize in following what these "Whales" are doing.
This leads to worry about the concentration of Ethereum holdings, leading to a bit of centralization. With an unlimited supply of Ethereum, this problem is solved. Who owns the most Ethereum isn't a concern because the supply will grow through staking.
Exploring the Ethereum Holders List
Identifying the largest holders of Ethereum can go a long way to understanding the belief behind the ecosystem. Some of the biggest holders will be exchanged, as they are forced to own a lot of Ethereum to facilitate the trading of Ethereum. In this case, the ETH holdings aren't about speculation; it's about doing business.
Ethereum millionaires
There are no public records of "Ethereum millionaires," as there is no general way to identify the owners of Ethereum addresses. Although, there are companies that specialize in the tracking down of people through addresses. Some prominent figures in the Ethereum community, such as Vitalik Buterin and Joseph Lubin, have been reported to have become wealthy through their involvement in the project. There are often referred to as "Ethereum whales." They have large wallets that can move market sentiment.
Not only do they believe in the longer-term use of Ethereum for computing power, but also in the potential of using it for peer-to-peer payments. The extreme flexibility of Ethereum has made it attractive to many. Ethereum whales tend to be the "true believers" of the community that got in early.
The Biggest Ethereum Wallets
As you would expect, some of the biggest Ethereum wallets will include those facilitating trading and providing liquidity. These are typically considered corporate owners of ETH, as it is used to facilitate their business models. This includes multiple exchanges, with the following three being the biggest holders:
Binance – The world's largest cryptocurrency exchange, Binance, holds the largest Ethereum wallet with more than 5 million ETH tokens stored.
Huobi – Huobi Global is another large crypto exchange platform with many Ethereum tokens in its wallets.
Bitfinex – Bitfinex is a digital asset trading platform and liquidity provider. It is one of the largest cryptocurrency exchanges in the world.
It is probably worth noting that these companies are all exchanges that trade in "physical Ethereum." This is different from how it is done at PrimeXBT, which Is a CFD broker, or "Contract-for-Difference." This allows traders to use leverage, leading to potentially more significant profits. It also allows traders to both go long of Ethereum, as well as short, which is betting on the price following.
All this is done without the necessary custodial issues, as you are betting on the underlying prices moving back and forth but not necessarily taking hold of Ethereum itself. This simplifies the process of speculation and allows for a much more straightforward process for traders.
Companies Holding the Most Ethereum
The top holders of Ethereum are mostly cryptocurrency exchanges, including Binance (7.2 million ETH), Huobi Global (3.3 million ETH), and OKEx (2.9 million ETH). Other significant holders include the Ethereum Foundation with 2.9 million ETH, Bitfinex (1.8 million ETH), and Santiment (1 million ETH).
How Much Ethereum Does Vitalik Buterin Hold?
Buterin's Ethereum holdings aren't explicitly known. However, there have been reports that it is believed that he holds approximately 325,104 ETH, based on a few well-known wallet addresses he is associated with. However, this isn't all of the Ethereum it held at one point.
FAQ: Frequently Asked Questions
How many Ethereum holders are there?
The total number of Ethereum held is thought to be roughly 50 million holders of ETH, although this doesn't take into account the lost addresses and the multiple wallet address holders. While using an Ethereum address isn't a perfect way to measure holders, it's the best way to do so now.
Which country owns the most Ethereum?
According to CoinMarketCap, the United States is the largest holder of Ethereum, with almost 30% of it being held by US investors. This is a moving target, though, which can change in times of economic distress as it can be used for peer-to-peer payment.
How much Ethereum does Vitalik Buterin own?
Buterin has never disclosed his holdings, so his exact number is unknown. It is expected that it will be worth billions of US dollars. Recently, some work has been done to figure it out. The latest estimate is 325,104 ETH, which cannot be thoroughly verified.
Does Ethereum have a fixed supply?
No, Ethereum does not have a fixed supply. The total number of Ether that will exist is unknown, and new Ether can be created through the staking process. That being said, the demand for Ethereum far exceeds the new supply most of the time.
Risk Disclaimer
Investing in or trading gold or other metals can be risky and lead to a complete loss of capital. This guide should not be considered investment advice, and investing in gold CFDs is done at your own risk.
The information provided does not constitute, in any way, a solicitation or inducement to buy or sell cryptocurrencies, derivatives, foreign exchange products, CFDs, securities, and similar products. Comments and analysis reflect the views of different external and internal analysts at any given time and are subject to change at any time. Moreover, they can not constitute a commitment or guarantee on the part of PrimeXBT. The recipient acknowledges and agrees that by their very nature any investment in a financial instrument is of a random nature and therefore any such investment constitutes a risky investment for which the recipient is solely responsible. It is specified that the past performance of a financial product does not prejudge in any way their future performance. The foreign exchange market and derivatives such as CFDs (Contracts for Difference), Non-Deliverable Bitcoin Settled Products and Short-Term Bitcoin Settled Contracts involve a high degree of risk. They require a good level of financial knowledge and experience. PrimeXBT recommends the consultation of a financial professional who would have a perfect knowledge of the financial and patrimonial situation of the recipient of this message and would be able to verify that the financial products mentioned are adapted to the said situation and the financial objectives pursued.