For those thinking about getting started trading for the first time, or for those simply looking to brush up on or learn some new skills, trading books can be an effective way to learn new strategies and bolster one's abilities.
With commitment from the reader and a desire to learn, all that's necessary is the right reading and reference materials and in no time a novice can discover and implement winning strategies that will bring the profits in very little time investment.
Best Technical Analysis Books
Technical Analysis Explained
Written by Martin Pring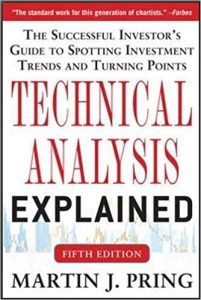 This book is the ideal intro to technical analysis, easing readers into the subject then deep diving into more advanced concepts and material quickly thereafter.
Encyclopedia of Chart Patterns
Written by Thomas N. Bulkowski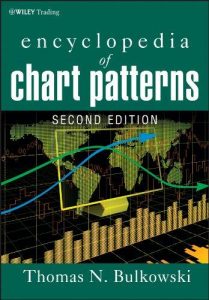 Every chart pattern known to man is included, with information provided from the master of chart patterns.
The Encyclopedia Of Technical Market Indicators
Written by Robert W. Colby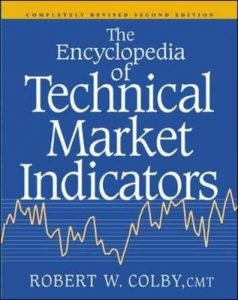 This encyclopedia is a detailed reference guide for indicators like the Relative Strength Index, Ichimoku clouds, or the MACD.
We've also prepared a more extensive list with the top 20 best technical analysis books, click here to read more.
Best Day Trading Books
A Beginner's Guide To Day Trading Online
Written by Toni Turner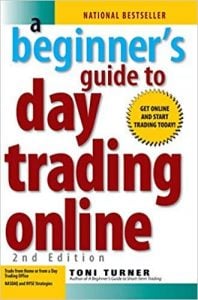 This has everything from quizzes to checklists to help beginners get started learning day trading in a fun and easy way.
Day Trading and Swing Trading the Currency Market: Technical and Fundamental Strategies to Profit from Market Moves
Written by Kathy Lien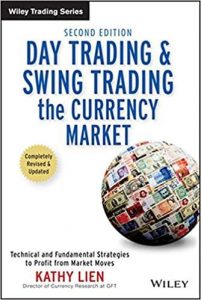 This is the perfect introduction to both fundamental and technical analysis, and teaches the basic concepts around swing trading and using stop losses and take profit orders.
Start Day Trading Now: A Quick And Easy Introduction To Making Money While Managing Your Risk
Written by Micheal Sincere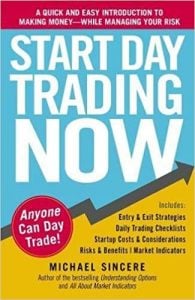 Whether it is stock trading or cryptocurrencies, the strategies here can help keep losses to an absolute minimum.
For more of the top 20 day trading books, click here.
Best Forex Trading Books
How to Make a Living Trading Foreign Exchange: A Guaranteed Income for Life
Written by Courtney Smith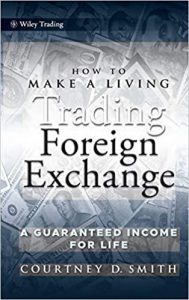 If you are looking to turn trading into a job and income stream, this is one of the top trading books to read on the topic.
Forex Trading: The Basics Explained in Simple Terms
Written by Jim Brown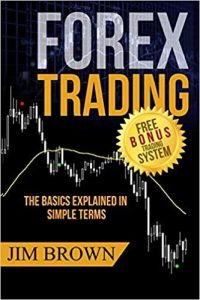 This book includes a helpful glossary with all of the most common terms traders need to get familiar with.
Currency Forecasting: A Guide to Fundamental and Technical Models of Exchange Rate Determination
Written by Michael Rosenberg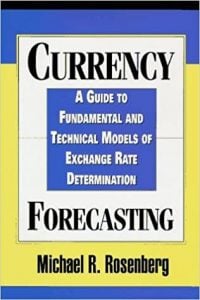 This book teaches forex traders how to perform fundamental analysis to understand what powers each nation's currency and economy.
To see the full list of top 20 forex trading books, click here for more information.
Best Trading Books for Beginners
Technical Analysis for Dummies
Written by Barbara Rockefeller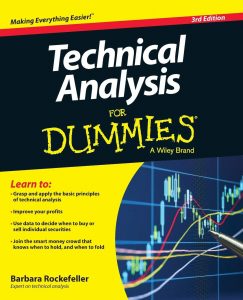 The Dummies series is among the best books to learn trading, and this technical analysis edition is a great place to start.
Day Trading For Dummies
Written by Ann C Logue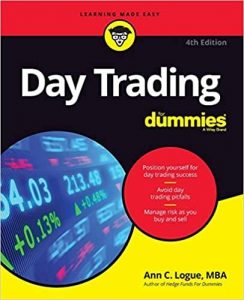 The Dummies series breaks down day trading in a very easy to digest format and includes enough knowledge to satiate even professional traders.
Currency Trading for Dummies
Written by Kathleen Brooks and Brian Dolan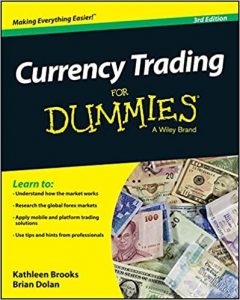 Learn the ins and outs of the forex currency market with this edition of Dummies. It also features detailed histories of each major currency.
Best Books for Trading Cryptocurrencies
Japanese Candlestick Charting Techniques
Written by Steve Nison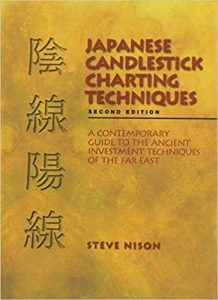 Japanese candlesticks are must-know material for crypto traders.
Forex Trading 2020: Guide for Beginners. Secrets, Strategies and the Psychology of the Trader to Earn $10,000 per Month in No Time, Manage the Risk and your Money
Written by Norman Davison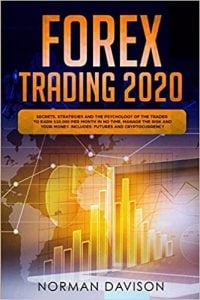 Although this book starts its title with forex, there's plenty inside for cryptocurrency trading strategies and is a more modern, updated read than many others on this list.
Technical Analysis from A to Z
Written by Steve Achelis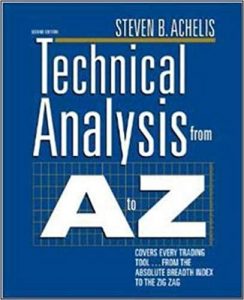 Considered one of the best technical analysis books of all time, Technical Analysis from A to Z acts as a full encyclopedias on indicators, chart patterns, theories, advanced trading concepts and more, with plenty of knowledge for both new traders and pros alike.
Best Analysis and Strategy Books
The Art and Science of Technical Analysis: Market Structure, Price Action, and Trading Strategies
Written by Adam Grimes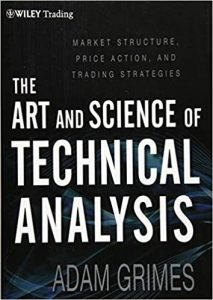 Along with learning the basics of market structure and reading daily price action, this book educated readers on how to apply common strategies to various asset markets.
Chart Patterns: After The Buy
Written by Thomas N. Bulkowski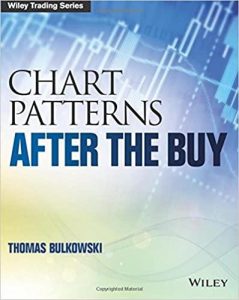 By far one of the best trading strategy books money can buy, Bulkowski teaches traders how to identify patterns, know when they are failing or confirming, plan entries and profit take zones, and much more. It even provides performance metrics for the most common patterns.
Investment Psychology Explained: Classic Strategies to Beat the Markets
Written by Martin Pring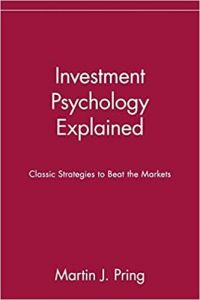 This is one of the best trading books to read for learning market psychology and how to gain a mental and emotional edge over other traders.
Conclusion
After you have spent time reading the books mentioned here and learned all there is to know about trading and technical analysis, you can put your newly acquired skills to the test with a free demo account on PrimeXBT, or further your learning in the PrimeXBT Help Center, packed with helpful tutorials and trading tips.
PrimeXBT is an advanced trading platform offering up to 1000x leverage on forex, commodities, stock indices, and cryptocurrencies like Bitcoin.
Registration is free, fast, and requires no personal information whatsoever for the highest level of privacy. Low minimum deposits and low minimum position sizes means testing the waters trading can also be low risk, but high profit.
Risk Disclaimer:
Investing in or trading gold or other metals can be risky and lead to a complete loss of capital. This guide should not be considered investment advice, and investing in gold CFDs is done at your own risk.
The information provided does not constitute, in any way, a solicitation or inducement to buy or sell cryptocurrencies, derivatives, foreign exchange products, CFDs, securities, and similar products. Comments and analysis reflect the views of different external and internal analysts at any given time and are subject to change at any time. Moreover, they can not constitute a commitment or guarantee on the part of PrimeXBT. The recipient acknowledges and agrees that by their very nature any investment in a financial instrument is of a random nature and therefore any such investment constitutes a risky investment for which the recipient is solely responsible. It is specified that the past performance of a financial product does not prejudge in any way their future performance. The foreign exchange market and derivatives such as CFDs (Contracts for Difference), Non-Deliverable Bitcoin Settled Products and Short-Term Bitcoin Settled Contracts involve a high degree of risk. They require a good level of financial knowledge and experience. PrimeXBT recommends the consultation of a financial professional who would have a perfect knowledge of the financial and patrimonial situation of the recipient of this message and would be able to verify that the financial products mentioned are adapted to the said situation and the financial objectives pursued.