Investing in cryptocurrencies can be extremely risky due to their highly speculative nature. Over time, Bitcoin (BTC) has become less risky and volatile due to ongoing adoption from large institutions and corporations. As the clear market leader and first-mover, Bitcoin benefits from regulatory support, brand recognition, and much more.
Moving down the ranks of the cryptocurrency list of assets, alternatives to Bitcoin show undeniable potential and have also been profitable for early investors. Ethereum (ETH) and EOS (EOS) are two altcoins that provide benefits beyond what Bitcoin provides and among the most popular cryptocurrencies today. Decentralized applications (Dapps) can run on these blockchain "supercomputers" and power the next generation of decentralized internet.
Ethereum Versus EOS: Which Crypto Token Should You Invest In?
Ethereum launched years before EOS, and is currently the second ranked cryptocurrency overall behind only Bitcoin in terms of market cap. But unlike Bitcoin, Ethereum might not have the same staying power, and several competitors exist in the market that all want to beat the altcoin.
EOS, for example, has been dubbed an "Ethereum killer" and offers enterprise-level scaling while Ethereum struggles with issues like speed and scaling, leading to high transaction costs due to the explosion of DeFi.
But can EOS actually unseat Ethereum as the top-ranked altcoin and most dominant blockchain where DeFi and other Dapps are built on? The potential is certainly there, but there are currently limitations in both assets that we've examined below. Read on through this in-depth guide to learn everything there is to know about the two major cryptos EOS and Ethereum.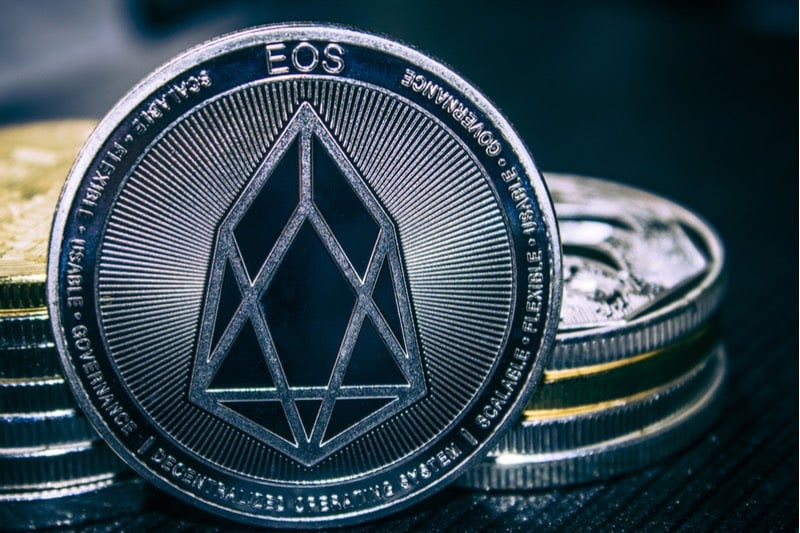 What is EOS Crypto? All About The Ethereum Killer Known As EOS
EOS is one of several potential Ethereum alternatives that exist on the crypto asset market today. EOS is the crypto token native to the EOS.IO blockchain protocol and network.

EOS is a smart contract platform – similar to Ethereum's design – that runs decentralized applications and smart contracts. EOS in essence replicates all of the elements of a supercomputer, emulating computer processing hardware, storage, and more.
Developers can pay for additional computer resources in the form of EOS tokens, powering the blockchain-based ecosystem. Those that lend computer power earn EOS tokens. The EOS development community isn't as vibrant as Ethereum's, which has led to DeFi projects primarily being built on other blockchains.
Where EOS differs is that it has Block.One and the support of Dan Larimer behind it, while Ethereum's developer community isn't taken as seriously.
What Is Ethereum? And How Does Ethereum 2.0 Solve Scalability And Other Issues?
Ethereum is the most popular smart contract platform, in which most of the commonly used DeFi apps are built on. In fact, most of the altcoins on the market are built on Ethereum as ERC-20 tokens, highlighting how integral the blockchain has become to the overall crypto market.
The reason that Ethereum killers like EOS exist is both due to natural competition and also because Ethereum does have several weaknesses, especially when it comes to scalability.

Currently, the Ethereum network, despite being the strongest asset, is highly congested. This has caused ETH gas fees to soar to the point of becoming unsustainable. This has created a need for any type of solution, and now several exist. It has caused stablecoins to move to other blockchain protocols instead of Ethereum and soon DeFi apps could follow. Ethereum developers are moving quickly to address these concerns with the Ethereum 2.0 Serenity upgrade, but it could be too late if EOS gets moving again.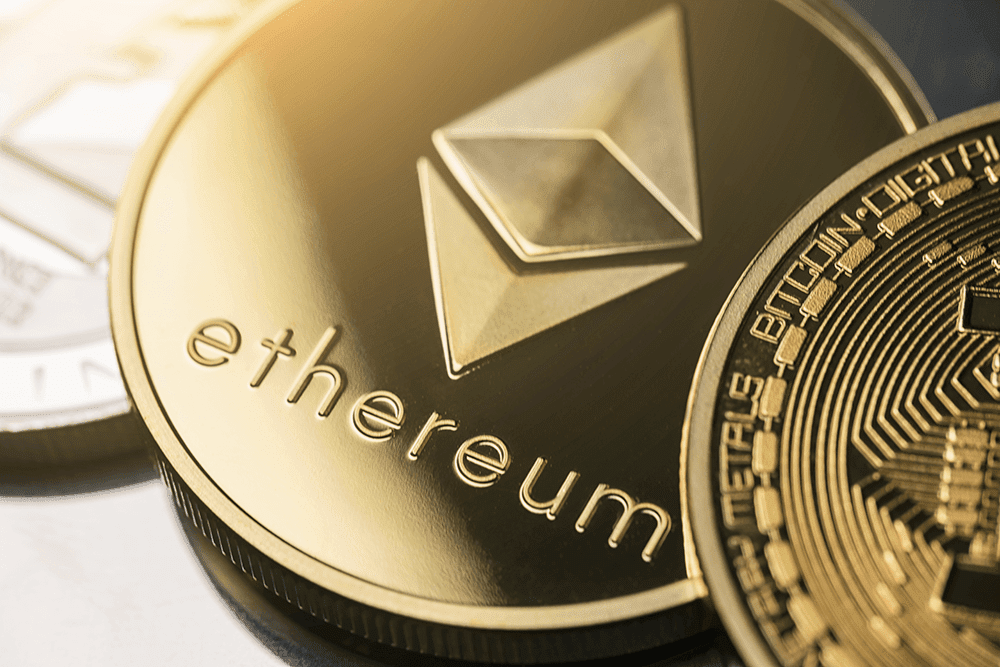 EOS vs Ethereum: What Is The Difference Between Ethereum and EOS
There are many differences between EOS and Ethereum, but there are also some similarities as well. In the following sections, we're going to break down what they are and what the pros and cons are to each coin.
Concepts and Creation
Ethereum was created by Vitalik Buterin. The current Ethereum is not the original Ethereum blockchain, interestingly. The original Ethereum now exists as Ethereum Classic (ETC), with Ethereum (ETH) has become the primary blockchain supported by the development community.
A hack involving one of the first decentralized organizations, called the DAO, resulted in the split. Ethereum will soon see its Serenity upgrade roll out, helping to solve scalability with ETH 2.0.
EOS on the other hand, was born on the Ethereum blockchain as an ERC20 token much like thousands of other altcoins in the crypto market. Eventually, EOS launched on its own mainnet and ditched the Ethereum protocol.
EOS was created by Block.One, with Dan Larimer at the helm. EOS tokens were among the most successful ICOs in history, raising billions in capital through the once popular crowdfunding method.
Several other tokens are being positioned as an Ethereum killer much like EOS, such as Polkadot, Cardano, Solana, and others. However, it is EOS that stands the best chance to succeed, and that's why it is among the coins supported by PrimeXBT alongside Bitcoin and Litecoin.

Transactions and Speed
Ethereum transactions have recently become the subject of controversy, as the popularity of DeFi projects grows and the sector expands to include additional new projects. More and more Dapps are using Ethereum and requiring ETH gas to send transactions for stablecoins and other crypto value projects. Even trading on Uniswap requires ETH and the fees are out of control in the last several months.
EOS doesn't have nearly as many Dapps built on the protocol, therefore speeds are able to maintain at a high pace with low costs. This is both a blessing and a curse for EOS, as the protocol currently is in far less demand overall. However, there are rumblings in the market that EOS will soon be making some announcements that could make a significant difference in the asset's future.
EOS will have to act fast before Ethereum 2.0 is released, which addresses speed and scaling through Beacon Chains and Sharding.
Supply and Distribution
Along with rising transaction costs, the Ethereum supply has recently come under fire for controversy. Bitcoin has a very clear and transparent max supply of 21 million BTC, while the max supply of ETH is currently not known. There are over 110 million ETH in circulation today, at a price of roughly over $1500 per coin.
EOS has a currency circulating supply of 938 million tokens, and a total supply of over 1 billion, 24 million EOS coins. Ethereum has the larger market capitalization both due to a lower total supply and higher price per coin.
Use Cases and Target Market
Both platforms target the same market and audience, which is the development community. Ethereum, EOS, and other cryptocurrencies might seem like they're assets for investors, but that's only a piece of what the technology offers. The real value in both cryptocurrencies is in the blockchain protocol that developers can build upon. Developers can build whatever their imagination comes up with, protocol allowing.
They each offer smart contracts and computer-like aspects that make it an ideal blockchain protocol to build decentralized apps upon. Currently, however, Ethereum enjoys a lot more activity in that regard.
EOS vs ETH: Which Is Better To Invest In For The Long or Short Term?
In terms of total ROI currently, Ethereum is the strongest asset out of the two. However, the situation changes when it comes to which will be more profitable in the short or long term. We'll explain in the sections below.
EOS vs Ethereum Historical Price Action Reviewed
As you can see in the chart below, Ethereum has outperformed EOS significantly throughout its short history. Both technologies are relatively new, so there's not a lot of historic price action to go on. Visually, there is some information that can be gleaned.
For one, Ethereum has risen above and beyond its former all-time high. There's no denying that Ethereum is more bullish in terms of price action, but that could also mean there is much less room to climb remaining compared to EOS, which clearly is only breaking out now from its downtrend.
Ethereum had its downtrend breakout a lot earlier, resulting in an enormous and steady uptrend. EOS could have a similar rise next, meaning that EOS could potentially be more profitable in the short term.
Long-term, however, it is anyone's guess. If EOS does "kill" Ethereum or Ethereum devs cannot solve scalability issues, then it will outperform Ethereum. If EOS can't gain momentum, and Ethereum is successful with upgrading to 2.0, then Ethereum may never lose the number two spot.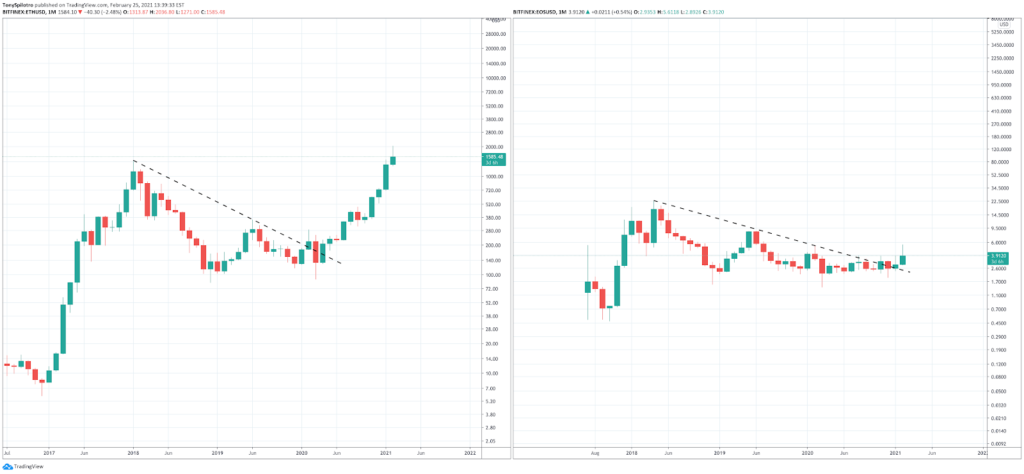 EOS vs Ethereum Price Predictions: How Far Will Each Token Go?
What price ETH or EOS reaches some day is an important factor to consider when choosing which crypto token to invest in.
Ethereum price predictions reach as high as $35,000 per token, and Option contract strike prices in the crypto derivatives market have reached as high as $20,000. Clearly, people expect Ethereum to reach in the tens of thousands in the longer term. More short-term price predictions put the price per ETH around $3,500 each.
EOS on the other hand, has far less price predictions floating around the web or on social media. EOS doesn't have quite as much social buzz, so with less discussion around it, there's less overall predictions.
How To Trade ETH and EOS With PrimeXBT
News crypto is back in an uptrend has been spreading like wildfire and making rounds on both mainstream and social media alike, attracting more and more new participants to the market. Those looking for a trustworthy and profitable trading platform need to look no further than PrimeXBT, an award-winning trading platform offering CFDs on cryptocurrencies like Ethereum, EOS, Litecoin, and Bitcoin.
Rather than invest in cryptocurrency, which can lead to holding through drawdowns, trading crypto instead can provide even greater returns. PrimeXBT provides traders with all the tools they need to be successful, including chart analysis software, risk management tools, and much more.
Registration is free and takes only a minute or two to get started. After confirming the supplied email address, users can make a small 0.001 BTC deposit to get your account funded and begin trading cryptocurrencies like Ethereum and EOS. Using stop loss orders and take profit orders, traders have the most control over risk and profitability.
Litecoin vs Bitcoin vs Bitcoin Cash vs Ethereum vs Ripple
Each cryptocurrency asset offers a variety of unique benefits over one another. Use the rest of these guides to learn which cryptocurrency is the best to trade or invest in using PrimeXBT:
Ripple vs Bitcoin
Ethereum vs Bitcoin
Bitcoin vs Bitcoin Cash
Ethereum vs Ethereum Classic
Bitcoin vs Litecoin
FAQ: Frequently Asked Questions
Is EOS Built on Ethereum?
EOS was initially built on Ethereum as an ERC20 token, but has since split off onto its own mainnet. Now, like Ethereum, other Dapps can live on the EOS protocol.
Does Ethereum Have A Future?
Ethereum has an extremely bright future if it can address scaling with ETH 2.0. It is currently the top ranked altcoin and only second in terms of market share behind Bitcoin. Because most altcoins are built on Ethereum, it has staying power in the crypto market.
Is Ethereum A Good Investment?
Ethereum is a great investment in terms of the crypto market. There are risks associated with investing in Ethereum, EOS, or any crypto, but Ethereum does make one of the safer investments in the industry.
Does EOS Have A Future?
Market EOS predictions support the long-term earning potential of the EOS tokens. The expected maximum price will rise to $4 by 2022, and the price of EOS token will trade above $5.2 in 2025.
Is EOS Crypto A Good Investment?
EOS like any cryptocurrency can be an incredible and life changing investment, but also carries plenty of risk. EOS is struggling currently and lagging behind the rest of the market, but that could mean it becomes a strong performer in the near term as it catches up with the great market trend.
Is There Any News Crypto Investors Should Know About?
The biggest news related to these two cryptocurrencies is the ETH 2.0 update that's currently being rolled out. Phase 0 has launched, with Phase 1 and Phase 2 in the pipeline. EOS has some things planned, but they have yet to be revealed at this time.
Risk Disclaimer
Investing in or trading gold or other metals can be risky and lead to a complete loss of capital. This guide should not be considered investment advice, and investing in gold CFDs is done at your own risk.
The information provided does not constitute, in any way, a solicitation or inducement to buy or sell cryptocurrencies, derivatives, foreign exchange products, CFDs, securities, and similar products. Comments and analysis reflect the views of different external and internal analysts at any given time and are subject to change at any time. Moreover, they can not constitute a commitment or guarantee on the part of PrimeXBT. The recipient acknowledges and agrees that by their very nature any investment in a financial instrument is of a random nature and therefore any such investment constitutes a risky investment for which the recipient is solely responsible. It is specified that the past performance of a financial product does not prejudge in any way their future performance. The foreign exchange market and derivatives such as CFDs (Contracts for Difference), Non-Deliverable Bitcoin Settled Products and Short-Term Bitcoin Settled Contracts involve a high degree of risk. They require a good level of financial knowledge and experience. PrimeXBT recommends the consultation of a financial professional who would have a perfect knowledge of the financial and patrimonial situation of the recipient of this message and would be able to verify that the financial products mentioned are adapted to the said situation and the financial objectives pursued.