Anyone who has been around the Bitcoin market for some time, or even most newcomers, will have no doubt noticed certain symbols associated with Bitcoin – most commonly, BTC.
However, XBT is yet another three letter symbol used to represent an abbreviated version of Bitcoin. Here's an in-depth look at the meaning of XBT, what it stands for, and everything else you need to know about the alternative ticker symbol.
Introduction To Bitcoin, BTC, XBT, And The Differences Between Them
Financial markets all vary in the assets that trade within them, ranging from forex currencies, to commodities, stocks and indices, metals, cryptocurrencies, and many more.
Because the international financial world is so vast and widespread, each asset trades globally using an agreed upon standard nomenclature for a price ticker symbol that represents what is essentially an abbreviated version of the asset or company's full name.
For example, a national currency might include the name of the country of origin within the abbreviation as is the case with the United States dollar trading as USD. The national currency dollar is used across many countries, making the first two letters of each symbol especially important to pay attention to, and is often the country code itself.
Specifically, currencies like USD, Bitcoin, and even gold follow ISO 4217 standards, published in 1978 by the International Organization for Standardization (ISO) that defines alpha codes and numeric codes for the representation of currencies.
But much like everything else related to the sometimes unorthodox cryptocurrency market, Bitcoin confusingly trades under two separate price symbols, XBT and BTC.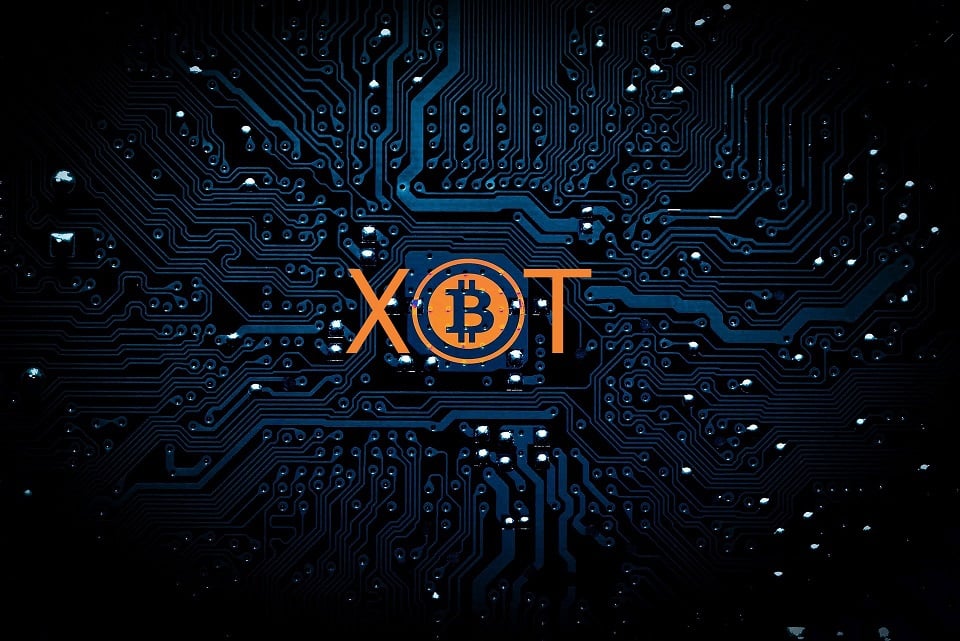 What Is XBT? Meaning, Definition & What It Stands For
The acronym XBT, specifically applies to the ISO 4217 standard, in which Bitcoin follows similar guidelines of other non national currencies, such as gold, silver, palladium, and more.
XBT is one of two Bitcoin codes, with BTC code being the other. Although BTC is still the more popular term for the cryptocurrency asset, XBT is better suited for its potential as a global reserve currency.
Why The XBT Сyptocurrency Symbol?
The X in XBT is in reference to any asset that acts as a "supranational" currency that isn't bound to any particular country borders, much like XAU in gold or XAG in silver markets. The two latter financial instruments have been trading globally for hundreds of years, transcending nation states.
Bitcoin also has no borders its bound to, and because the asset is a decentralized currency, it is much more similar to a gold or silver versus a currency like the dollar or the yuan that is tied to a superpower government.
Why Can't It Be Called XBC or BTN Instead?
Bitcoin is a new technology developed within the last 15 years, long after most currency codes were established. The symbol XBT was used to avoid any confusion with existing currencies.
For example, the Bhutanese ngultrum utilizes the BTN ticker name, and XBC stands for the bond market unit E.U.A.-9 – the European Unit of Account 9 as defined by ISO 4217. Thus, a new abbreviation XBT was created.
XBT vs BTC: What Is The Difference Between XBT and BTC?
The BTC XBT / XBT BTC difference is in the coin code or cryptocurrency ticker symbols only. Comparing XBT to BTC is like comparing apples directly to the same exact type of apples.
BTC sometimes refers to the cryptocurrency asset itself, while the term XBT is used for more professional services, such as derivatives trading.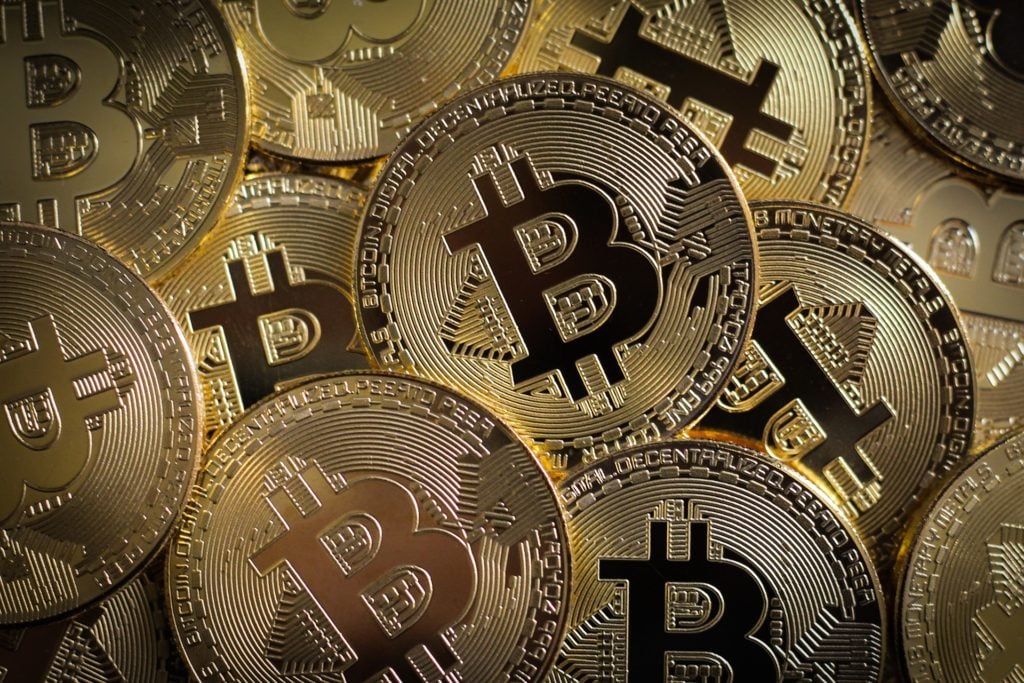 Why Does XBT And BTC Ticker Symbols Still Confuse People?
The XBT ticker still continues to confuse those that are more familiar with BTC. It would be ideal if the cryptocurrency community and financial world would come together to unify the Bitcoin standard under XBT to better reflect its potential as a global reserve currency.
Adding to the confusion, there are dozens of other forms and forks of Bitcoin, such as Bitcoin Cash (BCH), Bitcoin Gold (BTG), Bitcoin Diamond (BTD), Bitcoin SV (BSV), and several others. But there is only one original Bitcoin and it uses both BTC and XBT.
XBT Price: The Brief History Of Bitcoin Market Cycles
The below price chart outlines the change in XBT quote throughout the history of Bitcoin.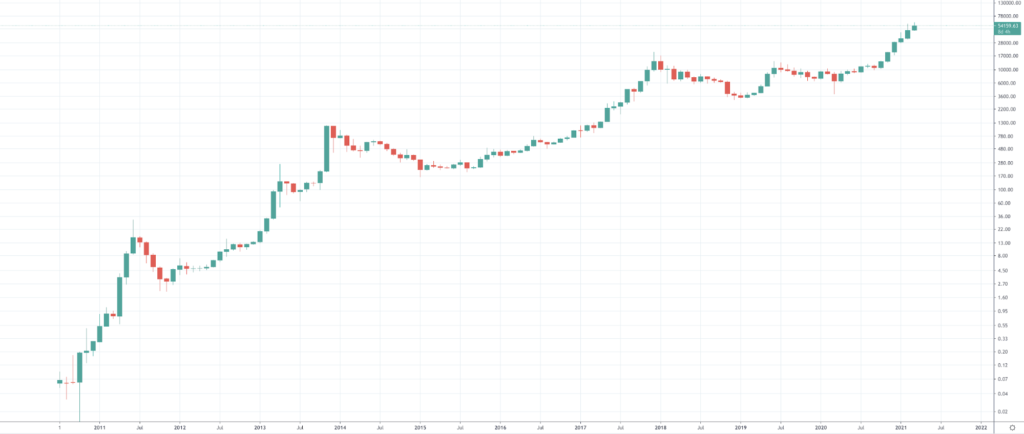 Early Days: 2009 to 2011
During these earliest times for Bitcoin, the price per coin was virtually worthless, valued first at less than a penny each. The cryptocurrency was difficult to acquire, and only early miners using regular PCs were able to obtain them. The peak of the very first bull market topped out at $30 per coin.
The Road To $1,000: 2011 to 2013
Bitcoin begins to take off toward more than $1,000 per coin, rising from a low of under $5 in 2011 and 2012. Two especially large bullish impulses took Bitcoin to the peak over $1,200 per coin in 2013. The first peak happened when Mt. Gox shut down their platform to allow the cryptocurrency market to cool off.
The First Crypto Winter: 2014 to 2015
The hack of Mt. Gox and other factors caused the first major peak and bear market in Bitcoin, from 2014 and 2015. The cryptocurrency dropped more than 80% from $1,200 to around $160 per coin at the low.
Bitcoin Becomes Household Name: 2016 to 2017
The way back up from the first bear market, was the bull market that put Bitcoin and crypto on the map. Because Bitcoin had emerged so quickly and seemingly out of nowhere, many were quick to write it off as a bubble or a fad, and missed out on it. Bitcoin eventually reached a high of just under $20,000 at the peak.
The Return Of The Bear Market: 2018 to 2019
After what most believed was the bubble popping, Bitcoin fell to $3,000 at the low. But unlike the past bear market, development continued strong due to the asset class becoming a respected part of the financial industry.
The Bull Market Strikes Back: 2020 to 2021
The firm foundation built during the bear market gave the crypto market lasting power that now gave institutions and corporations the confidence to buy into Bitcoin, fueling the FOMO and bull market of 2020 and 2021. Ongoing stimulus efforts by governments have inflated monetary supply to the tune of trillions, and Bitcoin is becoming a hedge against that monetary abuse.
What's Beyond For Bitcoin? Price Predictions For The Future
In the future, Bitcoin price predictions reach as high as $1 million per coin, with the peak of the 2021 bull market estimated to reach prices of $200,000 or more.
How To Buy XBT (BTC)?
Buying XBT is easy from popular cryptocurrency trading platform PrimeXBT. Users can access a third party module and get XBT to fund their margin accounts and begin trading immediately.
Here are some of the most common ways to buy XBT.
Credit and Debit Cards
Users can input their credit or debit card information, including their name, card number, expiration date, security code, and any other related personal information to complete an instant purchase of Bitcoin.
Digital Payment Systems
Digital payment systems such as PayPal, Cash App, and others offer another way to buy XBT, typically with extremely high fees associated. Some platforms, such as PayPal, also don't let you withdraw your XBT.
Bank Transfers and Wires
Anyone can connect their bank account or make a wire transfer to any of the many trusted cryptocurrency platforms out there and buy Bitcoin in a few clicks.
Cash (Bitcoin ATMs)
For those seeking a more private transaction involving cash, users can search online for a local Bitcoin ATM in their area, and exchange fiat currency such as dollars or euros in exchange for XBT.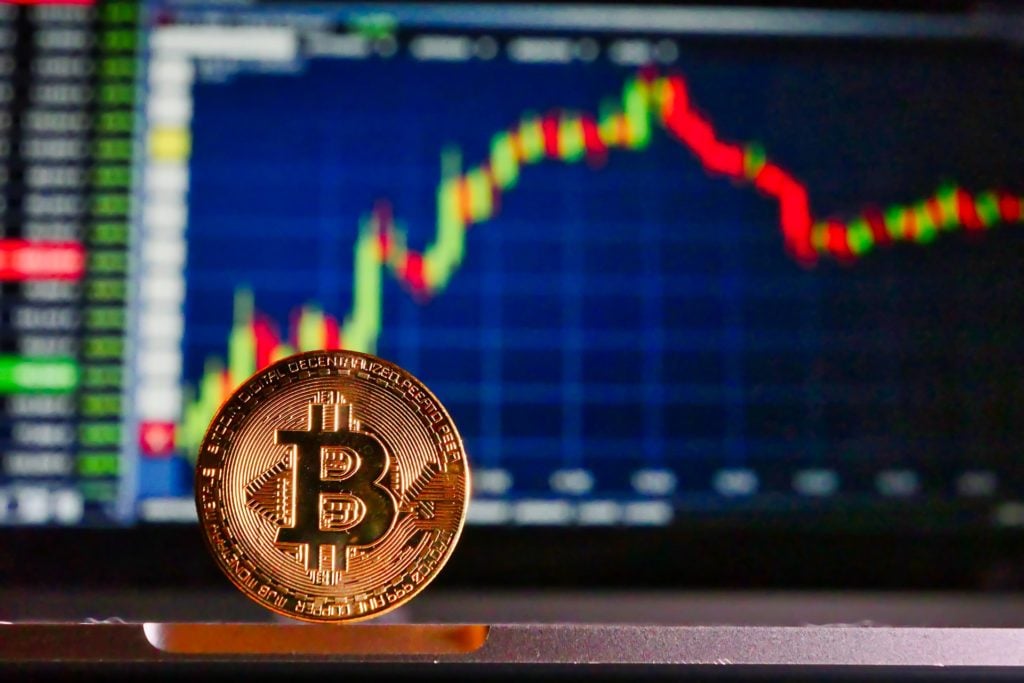 Conclusion: Trading XBT And Other CFDs With The Award-Winning PrimeXBT
Prime XBT reviews highlight the exchange for using XBT contracts, along with ETH, USDT, and USDC to fund margin accounts that can be used to trade CFDs with leverage.
XBT trading is one of the most profitable ways to get involved in Bitcoin investing. Using PrimeXBT, users can in just a few clicks register for a free margin trading account, and buy XBT to fund the account using a credit or debit card.
Users of the platform can also deposit external BTC into the secure platform wallet, and use it to fund an XBT margin account for CFD contracts on forex, commodities, crypto, metals, stock indices, and much more.
24/7 customer service is available as well as an extensive help center and company blog with more helpful information and tips for traders. PrimeXBT is also home to the Covesting copy trading module, connecting successful strategy managers for followers, letting them profit off one another through a copy trading mechanism.
PrimeXBT is reputable, legit, and has won several industry awards for its advanced trading tools, which include built-in technical analysis software, stop loss orders, and much more. A new PrimeXBT V2.0 update recently introduced the addition of ETH, USDT, and USDC stablecoin accounts.
FAQ: Frequently Asked Questions
Is XBT Bitcoin?
Bitcoin XBT is the price ticker for Bitcoin according to the International Organization for Standardization (ISO) 4217. The three letter ticker symbol references its "supranational" design that isn't associated with any specific country or region.
What Is XBT Bitcoin? / What Is XBT Coin? / What Is XBT Currency?
XBT coin, currency, stock, whatever you want to call it, it is all Bitcoin. Just make sure that when you are purchasing XBT, you are doing it from a reputable source like PrimeXBT, which even has the ticker symbol in its company name.
How To Store XBT Cryptocurrency?
XBT crypto is stored just like any other coins via a wallet connected to the blockchain. Users of XBT can store their coins in a cold storage wallet, or in a hot wallet for faster access, albeit more exposure to risk.
Which Is Better? BTC Vs XBT / XBT Vs BTC
There is no better choice between XBT or BTC because they are both the same exact currency at its core. XBT is exactly the same as the BTC code, but better suited for international usage as a currency.
What Are Cryptocurrency Stock Symbols?
This is a common misconception perpetuated by Robinhood traders, who believe that crypto is a stock, and the XBT stock price is what they follow. This is incorrect, as cryptocurrencies are digital assets that are very different from stocks, and much more volatile.
Risk Disclaimer
Investing in or trading gold or other metals can be risky and lead to a complete loss of capital. This guide should not be considered investment advice, and investing in gold CFDs is done at your own risk.
The information provided does not constitute, in any way, a solicitation or inducement to buy or sell cryptocurrencies, derivatives, foreign exchange products, CFDs, securities, and similar products. Comments and analysis reflect the views of different external and internal analysts at any given time and are subject to change at any time. Moreover, they can not constitute a commitment or guarantee on the part of PrimeXBT. The recipient acknowledges and agrees that by their very nature any investment in a financial instrument is of a random nature and therefore any such investment constitutes a risky investment for which the recipient is solely responsible. It is specified that the past performance of a financial product does not prejudge in any way their future performance. The foreign exchange market and derivatives such as CFDs (Contracts for Difference), Non-Deliverable Bitcoin Settled Products and Short-Term Bitcoin Settled Contracts involve a high degree of risk. They require a good level of financial knowledge and experience. PrimeXBT recommends the consultation of a financial professional who would have a perfect knowledge of the financial and patrimonial situation of the recipient of this message and would be able to verify that the financial products mentioned are adapted to the said situation and the financial objectives pursued.