The cryptocurrency market is always on 24 hours a day, seven days a week. It never sleeps, takes a day or weekend off – not even on holidays like Christmas.
The digital asset class enables a globally connected market like never before, both being a blessing and a curse to traders and investors. Because of how fast paced the market is, trends are rapidly changing as each cryptocurrency evolves within the financial space.
Being speculative assets, cryptocurrencies are subject to extreme shifts in sentiment that result in the digital asset class's notorious hallmark volatility. But it is that same volatility that makes cryptocurrencies like Bitcoin, Ethereum, Litecoin, and others so attractive in the first place.
It is that type of volatility that is responsible for the life-changing wealth these assets can generate, but it is a double-edged sword that depending on the trend can also wipe out capital in a flash.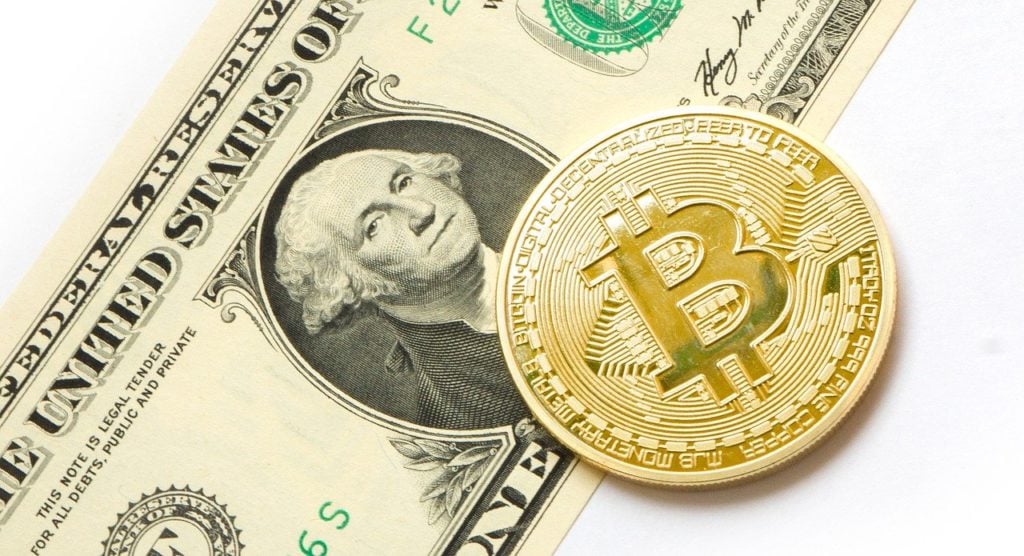 Introduction: What's New In Crypto Trends For 2021?
Bitcoin as the most dominant cryptocurrency being back in a bull market has caused all other cryptocurrencies to perform in the positive since. Ethereum, as the top ranked altcoin that is integral to the DeFi explosion of 2020, also had an incredible year.
Most importantly, cryptocurrencies finally became widely adopted by hedge funds and large wealth institutional investors who are investing millions of dollars of cash reserves in Bitcoin.
This guide offers a deeper look at the current trends taking shape across the crypto market today in 2021. But first, let's look back at what happened in 2020, and how these developments are still evolving from there.
2020 Trending Cryptocurrencies Remembered
Decentralized Finance
A digital transformation of the traditional finance sector is unfolding on the Ethereum blockchain thanks to the emergence of DeFi tokens. Using blockchain technology, an entirely new subsection of the cryptocurrency industry has been created, where users can use DeFi tokens to borrow and lend, and participate in various aspects of a protocol, such as staking, enjoying rewards, voting through governance, and much more.
Ethereum Outperforms Bitcoin
On the back of the DeFi explosion, Ethereum outperformed Bitcoin for the year, even though Bitcoin became one of the most talked about assets in the mainstream financial sector. Most DeFi tokens are built on the Ethereum ERC-20 standard, so transacting with them and swapping them in some cases, requires ETH gas fees that have since skyrocketed. This increased demand for ETH, in addition to a growing share of investor interest in the altcoin, has caused the cryptocurrency coin to explode in value.
Smart Money, Hedge Funds, And Corporate Interest
Smart money institutional investors, hedge funds, and more have finally dove into the crypto space head first. Most of corporate interest has been surrounding Bitcoin and its use as a safe haven against inflation and a digital store of value like gold, however, other cryptocurrencies are becoming increasingly attractive to these high wealth whales.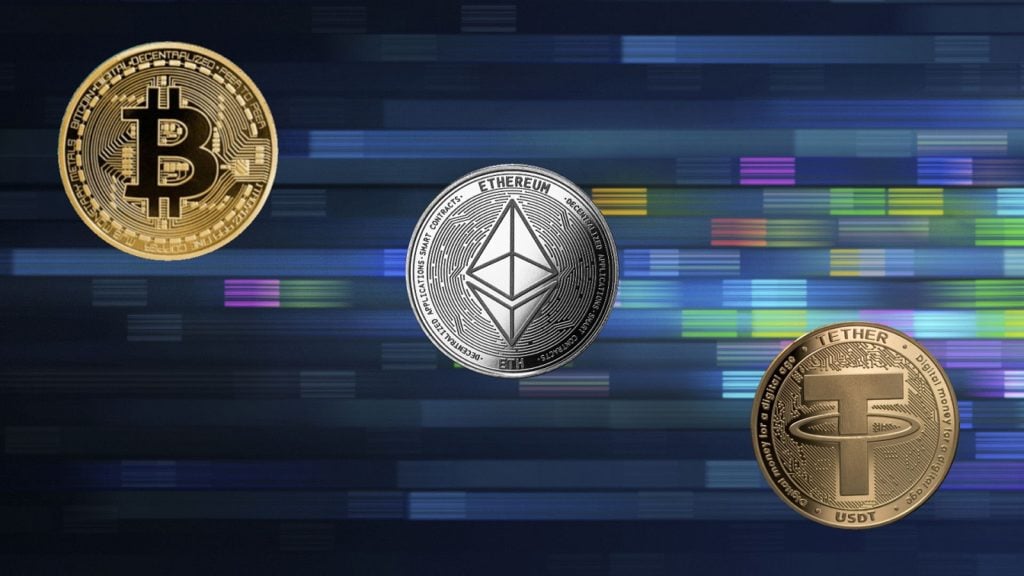 Here's What's New For 2021 In Cryptocurrency Trends
Stablecoins Take The Lead
Stablecoins like Tether and USD Coin have grown substantially in terms of market size, trading volume, use cases, and much more. These coins were first introduced as a stable value to move into when Bitcoin volatility struck, or to replace USD as a base trading pair on most cryptocurrency exchanges that don't provide a fiat on-ramp. Today, however, they're being used as a digital replacement for the dollar due to their stable, fiat-backed value.
A Painful Year For Ripple And XRP Holders
Ripple, the company, is being charged by the US SEC with sellin unregistred securities to unknowing investors, in the form of the XRP token. This means that any investors in the US aren't legally allowed to buy or sell this coin. XRP was delisted from most exchanges, and Ripple executives have been locked in a legal battle. XRP is now one of the only coins not to set a new all-time high since the last bull market peak.
NFTs And The Digital Goods Economy
Non-fungible tokens have been all over mainstream media since the start of 2021, with all kinds of entertainers, artists, athletes, and entrepreneurs getting involved. Various platforms can be used to tokenize a unique digital storage file such as a .JPG, or .MP4.
A Pivotal Year For Ethereum As A Platform
Ethereum already had an incredible year in 2020, but 2021 could be even more important for the blockchain ecosystem. Ethereum has exploded in popularity and demand due to the boom in DeFi, but it has unfortunately caused ETH gas fees to soar. Developers began to launch the ETH 2.0 upgrade, but there's no telling if it will be too late, and another blockchain with less fees comes along due to crypto market demand.
$1 Trillion Dollar Market Capitalization
Bitcoin was able to reach a $1 trillion market cap in 2021, due to the ongoing digital gold narrative. At a $1 trillion market cap, Bitcoin trades at well over $50,000 per coin.
What To Expect For The Rest Of 2021 Cryptocurrency Market Trends
Bitcoin Dominance To Take A Dive
Bitcoin dominance – a metric that weighs Bitcoin's market share against the rest of the cryptocurrency industry filled with altcoins – has long been well above the 50% zone. That means, just Bitcoin alone makes up more than half of the entire crypto market. That might soon change, if another altcoin season happens, and causes dominance to take a dive as it has done in the past.
Explosion In Volatility As Top Is Near
Volatility is expected to pick up as Bitcoin approaches the top. The journey to more than $100,000 per coin is going to be a tough one, but is very well possible. Either way, volatility is sure to pick up.
Crypto IPO Season Begins
Companies like Coinbase and others will be seeking equity financing through an IPO. The equity investment will be used to fuel further company growth but is also likely to cause more buzz around the crypto industry.
Crypto ETF Finally Rolls Out
A crypto ETF or exchange traded fund is bound to launch in 2021, as the framework is all there and such products have been proposed to the SEC and CFTC for years to no avail. If institutions demand such products, regulators will eventually allow it.
DeFi Will Continue To Thrive
There is no doubt that despite the cooling off phase going on right now across DeFi, that these once ultra hot coins will be cooking once again. Not only will gains return, and ROI pick back up, but so will the innovation and total value being locked away in these applications once again.
Bitcoin Breaks $100,000 Per Coin
It is inevitable according to widespread Bitcoin price predictions that the first ever cryptocurrency makes it to well above $100,000 per coin. At nearly halfway there already in 2021, it is only a matter of time until the record is smashed.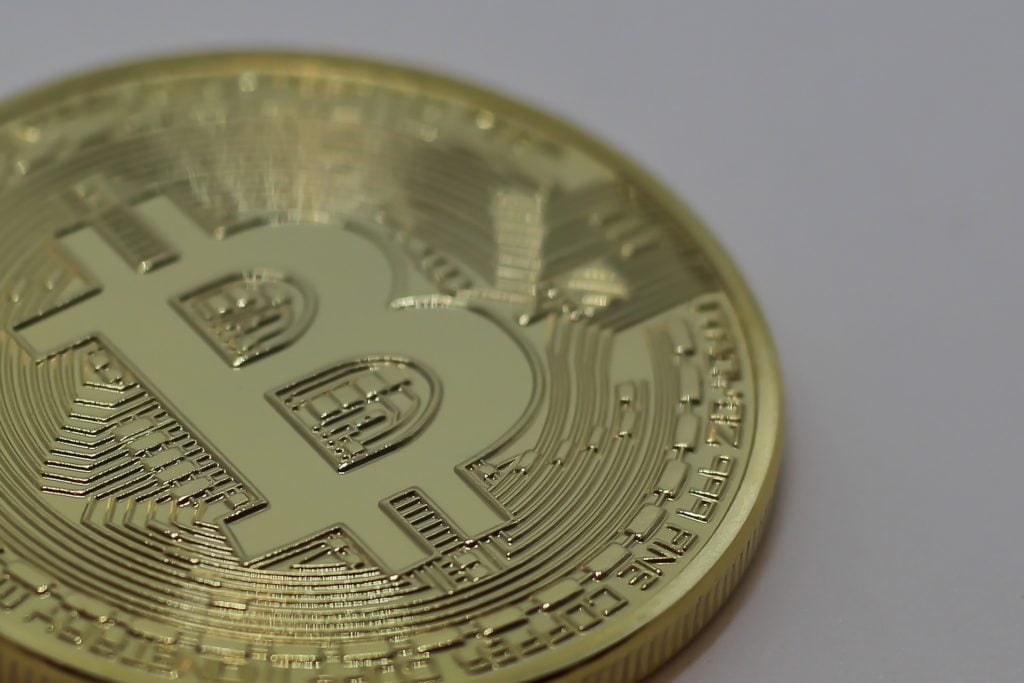 What To Expect Beyond 2021
Stricter Regulation And Tax Is Coming
Crypto has been a bit of a wild west thus far, but eventually regulation is coming. There will also be much tougher tax enforcement, given how much money is being made around the crypto space.
Derivatives Will Become Even More Popular
Traders will increasingly seek out more sophisticated trading products. Futures were among the first Bitcoin derivatives products, and options have recently become popular. Next, there will be a wide expansion in the use of Bitcoin in CFDs and other collateral based contracts.
Facebook Diem Sees Daylight For First Time
Facebook should finally launch a highly modified version of its Libra crypto project, now called Diem. The controversy surrounding the company and privacy laws put the brakes on the project and caused many of the supporters to ditch the project.
Crypto Industry Startup Accelerator Program
It is also only a matter of time before more and more crypto industry startup accelerator programs roll out. The crypto community is big on building into itself, and this generation of new wealth will create new opportunities for future generations.
Central Bank Issued Digital Currencies Are Ready
The first wave of digital currencies issued by a central bank in cooperation with an international government is already underway with China's new digital currency. But soon, nearly every country will try to produce a digital currency.
Governments Begin To Buy BTC
At the same time, governments will begin to buy BTC as a hedge and to ensure no other superpower gains control over the network, or a substantially larger portion of the supply.
IoT Finally Becomes Popular
The so-called internet of things is the perfect place for crypto economies to thrive. More of this along with a variety of cloud-based crypto services are coming. New types of data protection may need to be developed to encrypt data and value over the blockchain.
Quantum Computing Risk Rises
Evolving technology isn't always a positive thing for crypto. At some point, Bitcoin might have to face off with quantum computing, putting the coin's internal security and encryption at risk.
Another Bear Market Is Coming Soon
At some point, cryptocurrency investors will have to face another bear market. And this is most likely coming in 2022, if past cycles are followed at a four-year repeating rate.
Summary: Recapping Cryptocurrency Market Trends For 2021 And What Lies Ahead
Crypto markets are always changing, as history has shown. One minute, things are in a full blown bull market, but in a blink can turn bearish for years to come.
The one way to be ready for everything is to register to PrimeXBT and trade the trending cryptocurrency Bitcoin now, so you can be ready for when the reversal comes and another bear market is here.
PrimexBT offers multi currency accounts in ETH, BTC, USDT, and USDC. Using the platform's award-winning trading tools, traders can access CFDs for crypto, commodities, forex, stock indices, and much more.
FAQ: Frequently Asked Questions
Which Cryptocurrency Will Rise In 2021?
Bitcoin and Ethereum are almost certain to rise in 2021. However, all cryptocurrencies are speculative assets and there's no way to tell for sure what might happen, which is why trading is best.
Will There Be A Cryptocurrency Bull Run In 2021?
There already is a cryptocurrency bull market in 2021, and it should keep going throughout the year until the bear market starts in 2022.
Will A Bear Market Follow In 2022?
Given the repeating four year cycles in crypto markets, another bear market is right around the corner.
Which Crypto Will Survive?
Bitcoin and Ethereum are bound to survive. And because Litecoin, EOS, and others have also survived past bear markets, there's no reason to assume they won't withstand another.
Can Crypto Make You Rich?
Crypto has made a lot of people a lot of money, and will continue to do so. People also lose money in crypto, so be careful.
How To Understand Cryptocurrency Trends?
Understanding crypto trends is easy. If the number is increasing regularly, it's a bull market. If it's going down, it's a bear market.
Risk Disclaimer
Investing in or trading gold or other metals can be risky and lead to a complete loss of capital. This guide should not be considered investment advice, and investing in gold CFDs is done at your own risk.
The information provided does not constitute, in any way, a solicitation or inducement to buy or sell cryptocurrencies, derivatives, foreign exchange products, CFDs, securities, and similar products. Comments and analysis reflect the views of different external and internal analysts at any given time and are subject to change at any time. Moreover, they can not constitute a commitment or guarantee on the part of PrimeXBT. The recipient acknowledges and agrees that by their very nature any investment in a financial instrument is of a random nature and therefore any such investment constitutes a risky investment for which the recipient is solely responsible. It is specified that the past performance of a financial product does not prejudge in any way their future performance. The foreign exchange market and derivatives such as CFDs (Contracts for Difference), Non-Deliverable Bitcoin Settled Products and Short-Term Bitcoin Settled Contracts involve a high degree of risk. They require a good level of financial knowledge and experience. PrimeXBT recommends the consultation of a financial professional who would have a perfect knowledge of the financial and patrimonial situation of the recipient of this message and would be able to verify that the financial products mentioned are adapted to the said situation and the financial objectives pursued.